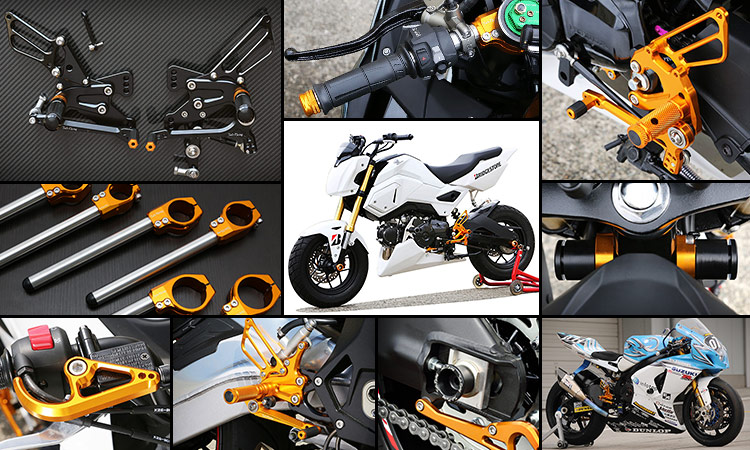 Race Concept by SATO RACING
Introducing SATO RACING's new Race Concept series of parts! Race Concept parts are specialized racing parts that were originally designed for competition use by the various teams entering the Suzuka 8 Hours and other endurance races in Japan. As a result, these are pure racing parts meant for dedicated track bikes, with no design compromises to make the parts also practical for mixed use / street riding. (As an example, most models of our Race Concept Rear Sets are not designed for use with a rear brake light switch or ABS).

For this reason, our Race Concept parts are not really for street bikes, but if you are building a full-on race bike, these unique, track-bred parts may be exactly what you are looking for to get an edge over the competition.

HANDLE BARS + RELATED MODS
AXLE SLIDERS
OTHER PARTS
- More Race Concept parts coming soon! -

Home | What's New | Rear Sets | Frame Sliders | Axle Sliders | SATO Carbon | Other Parts | Accessories | Replacement Parts | Contact | Facebook
Search by Model: aprilia | Bimota | BMW | Buell | Ducati | H-D | Honda | Husqvarna | Kawasaki | KTM | Moto Guzzi | MV Agusta | Suzuki | Triumph | Yamaha