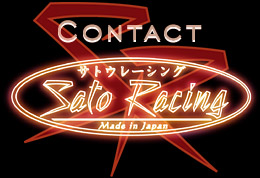 SATO RACING INC.
2 John B Street
Sand City, CA 93955
BUSINESS HOURS: MON-FRI 9am-5pm (PST)


TEL: 831-899-1822 FAX: 831-886-4998
E-MAIL: info@satoracing.com
NOTE for eBay users: Our official eBay seller name is 'SatoRacingInc'. At this time, we do not have any items for sale on eBay. There are many dealers on eBay selling genuine Sato Racing parts, but be careful because there are also some shady dealers who have been using an eBay username such as 'satoracing' or something similar in an effort to trick buyers into thinking they are us. These sellers have no affiliation with Sato Racing Inc, do not sell any of our parts, and are using our trademark without our permission.



ORDERING REPLACEMENT PARTS
SATO RACING stocks a full selection of replacement parts for nearly everything we make, including all our Rear Sets and Frame Sliders. Contact us to order.

PAYMENT OPTIONS

&

Accepted for phone orders
For U.S. customers, SATO RACING offers an online shopping cart for your convenience. The cart accepts payment via PayPal Express Checkout (Visa / MasterCard/ AmEx/ Discover accepted, along with PayPal).
Check / Money Order is another payment option.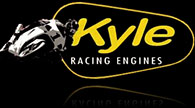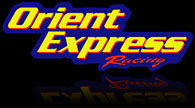 Kyle Racing Orient Express Racing
581 Redwood Ave, 28 Grand Blvd., North
Sand City, CA 93955 Brentwood, NY 11717
831.394.1330 800.645.6521

**** DEALERS WANTED ****
SATO RACING is looking to expand its dealer network all over the world.
Call 831-899-1822 or email info@satoracing.com to request a dealer application.


Home | What's New | Rear Sets | Frame Sliders | Axle Sliders | SATO Carbon | Other Parts | Accessories | Replacement Parts | Facebook | Site Map
Search by Model: aprilia | Bimota | BMW | Buell | Ducati | H-D | Honda | Husqvarna | Kawasaki | KTM | Moto Guzzi | MV Agusta | Suzuki | Triumph | Yamaha