SWINGARM SPOOLS
+ RACE STAND HOOKS / AXLE CAPS
SATO RACING Swingarm Spools attach to the swingarm, for use with a hook-type rear stand. Our standard spools are made of tough, abrasion-resistant Delrin plastic, with stainless steel bolts, and are avalable in sizes to fit most sportbike models. For select bike models, we also make anodized billet aluminum-type spools with Delrin backers. (L/R Set of 2)

An alternative to traditional spools is our Race Stand Hooks. These racing-spec rear stand hooks install below the swingarm, for use with paddock stands with spools on them. Available for select sportbike models.

For smaler displacement sportbike models, we also make Axle Caps made of anodized billet aluminum that attach to the ends of the axles. These cup-style caps have a deep groove around the edge that can be used to lift the bike onto a hook-type stand.
SWINGARM SPOOLS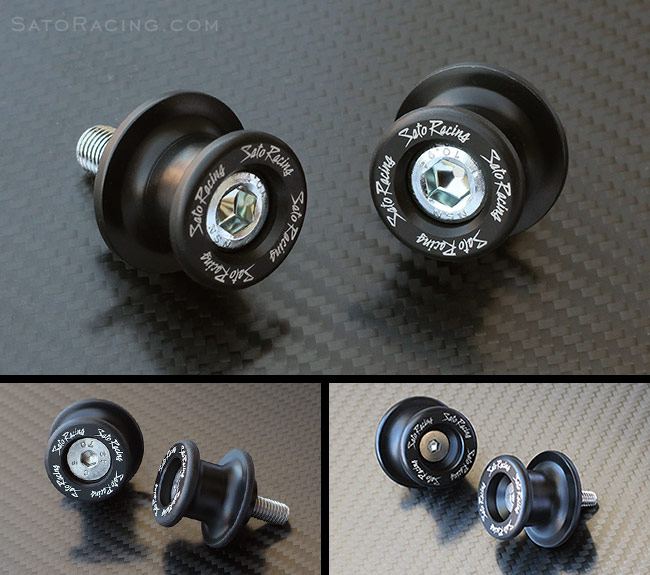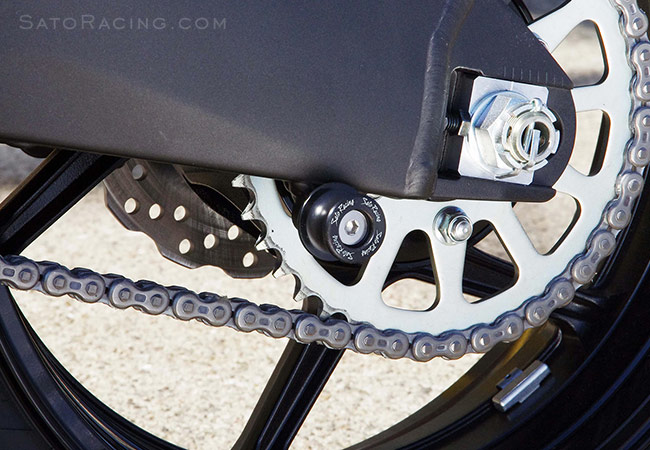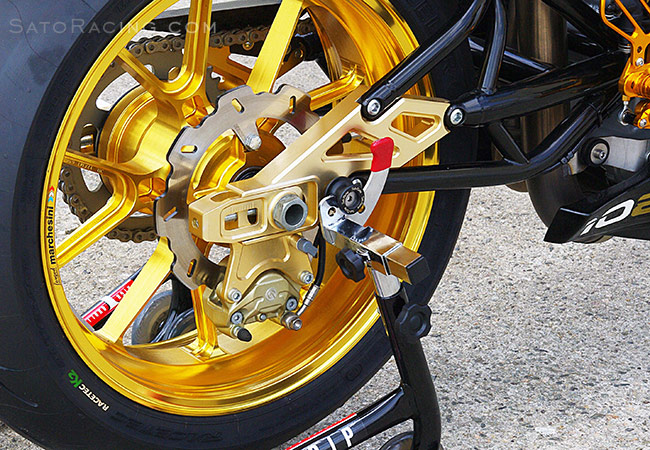 RACE STAND HOOKS
These anodized billet aluminum Race Stand Hooks allow
quick mounting onto a spool-type stand. (L/R Set of 2)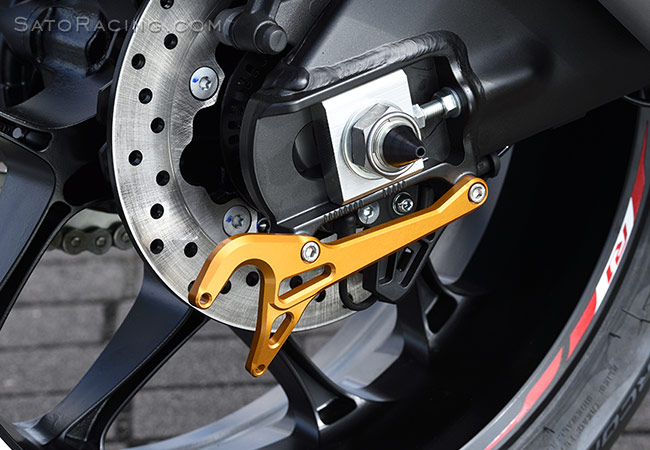 AXLE CAPS
SATO RACING Axle Caps are cup-style caps made out of high strength anodized billet aluminum, and feature deep grooves along the edge that can be used to lift the bike onto a hook-type stand. The standoff these Axle Caps provide should also help protect the swingarm or fork area from damage in a fallover or crash. Choice of Gold or Red anodized finish. (Set of 2)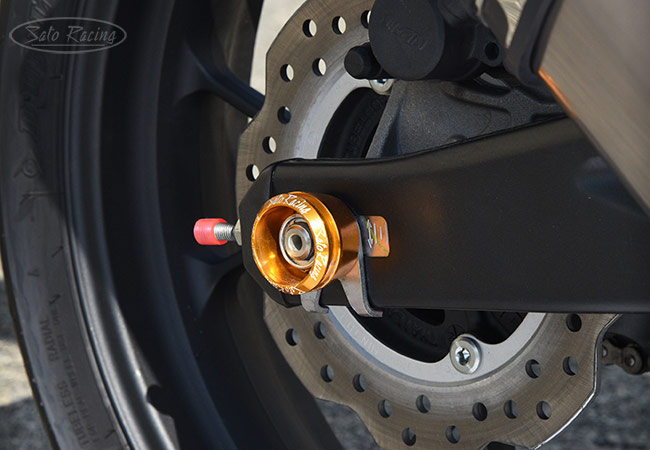 AXLE CAPS Part# AXCAP17 on a 2019 Honda CB300R

More Sato Racing items

Home | What's New | Rear Sets | Frame Sliders | Axle Sliders | SATO Carbon | Other Parts | Accessories | Replacement Parts | Contact | Facebook
Search by Model: aprilia | Bimota | BMW | Buell | Ducati | H-D | Honda | Husqvarna | Kawasaki | KTM | Moto Guzzi | MV Agusta | Suzuki | Triumph | Yamaha