KAWASAKI ZX-10R '16- / Z900RS / Ninja1000SX
RACE STAND HOOKS
SATO RACING Race Stand Hooks attach below the swingarm, for quick mounting onto a spool-equipped paddock stand. Made of high strength billet aluminum, with your choice of Red or Gold anodized finish. Includes stainless steel bolts. (L/R Set of 2)

Part# K-Z1016RSH fits 2016-20 Kawasaki ZX-10R.
Part# K-Z9RSRSH fits 2018+ Kawasaki Z900RS and 2020+ Ninja 1000SX.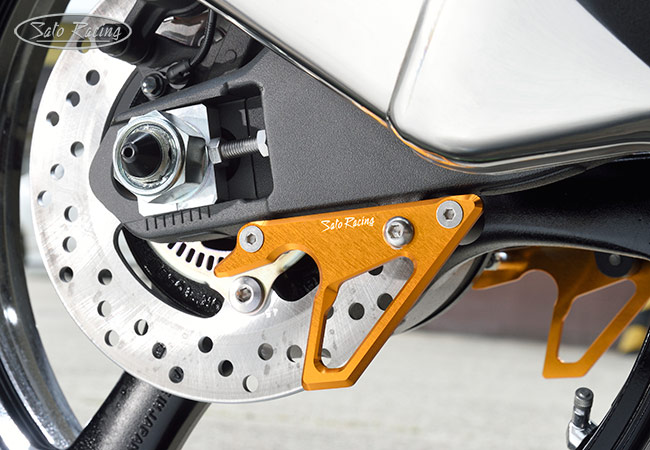 GOLD hooks shown installed on a 2016 ZX-10R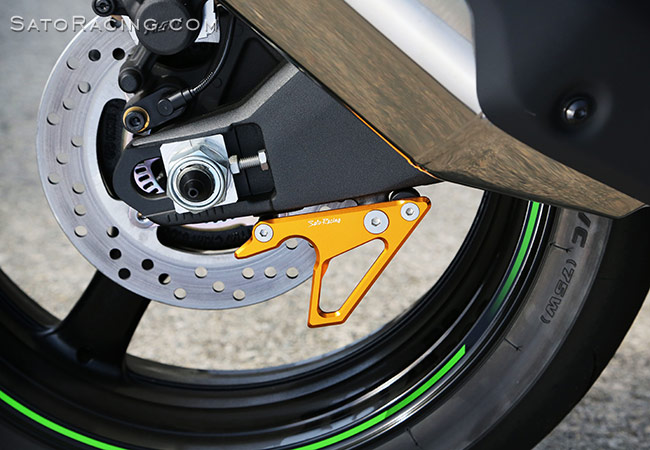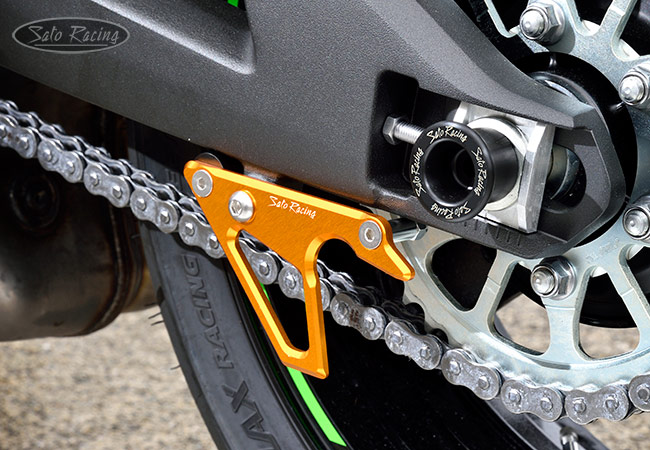 Position of the left side Stand Hook means it also functions as a lower chain guard,
helping to keep your pant leg or foot away from where the chain meets the sprocket.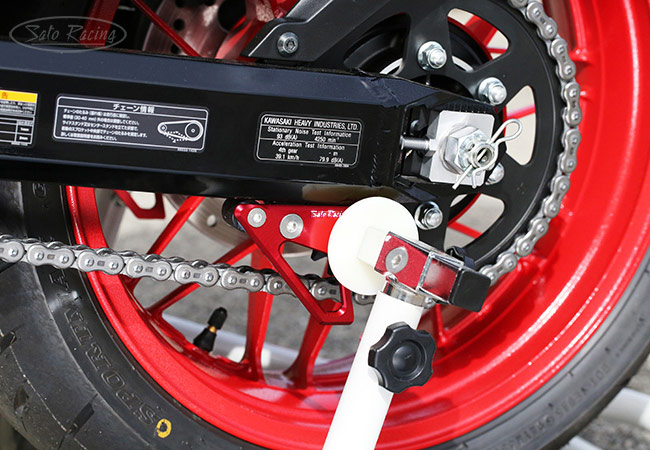 RED hooks shown installed on a 2018 Z900RS.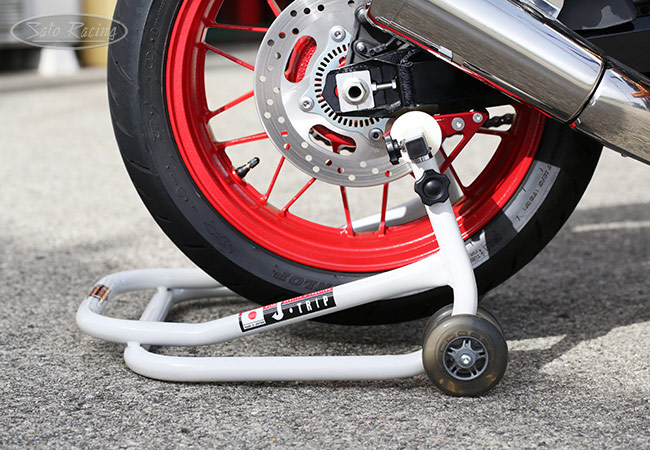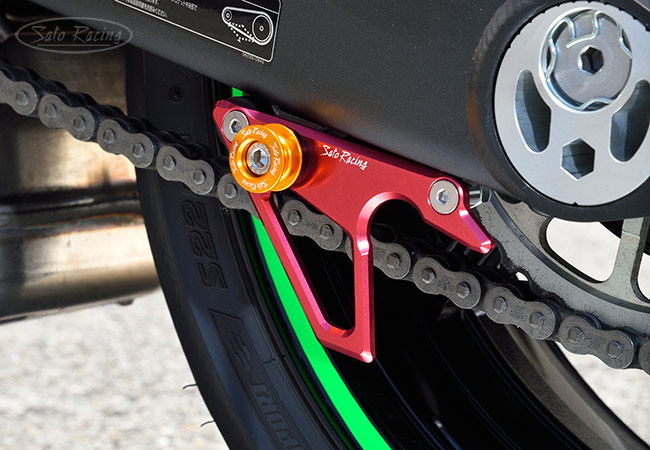 Red anodized Race Stand Hooks with contrasting Gold Spools part# TDSPL-GD added on top, on a Ninja 1000SX. These all-purpose aluminum Spools give you the option of lifting the bike onto a hook-type rear stand if a spool-type stand is not around. Spools are available in Black, Silver, Gold or Red anodized finish. You can mix and match colors for some wild color combos!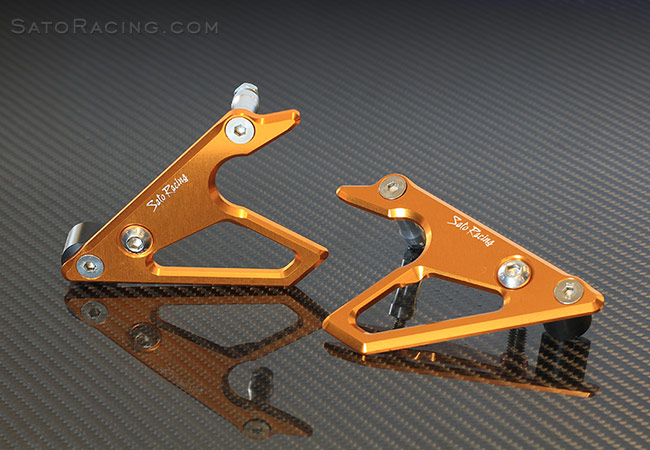 ZX-10R '16-
GOLD *
K-ZX1016RSH-GD
$115
RED
K-ZX1016RSH-RD
$115
Z900RS / Ninja 1000SX
GOLD *
K-Z9RSRSH-GD
$115
RED
K-Z9RSRSH-RD
$115
* Click Here for important info about Sato GOLD-anodized parts.
Have questions or prefer to order by phone? You can call us to place an order -



More Sato Racing items for Kawasaki