AXLE CAPS
(for 10mm-12mm axle size)
HONDA GROM '13- / MONKEY '18-
KAWASAKI Z125 Pro '16-
SATO RACING Axle Caps are CNC-machined out of high strength anodized billet aluminum. They attach to the front or rear axles on Honda GROM / Monkey 125, Kawasaki Z125 Pro, or other models with 10mm-12mm axle diameter. These cup-style Axle Caps have deep inner grooves that can be used to lift the bike onto a hook-type stand*. The standoff these Axle Caps provide should also help protect the wheel area from damage in a fallover or crash. The internal hole diameter is sized for 12mm axle bolts, but can also work well with 10mm bolts if you add a M10-size washer behind the nut. Choice of Black, Gold or Red anodized finish.
(L/R Set of 2)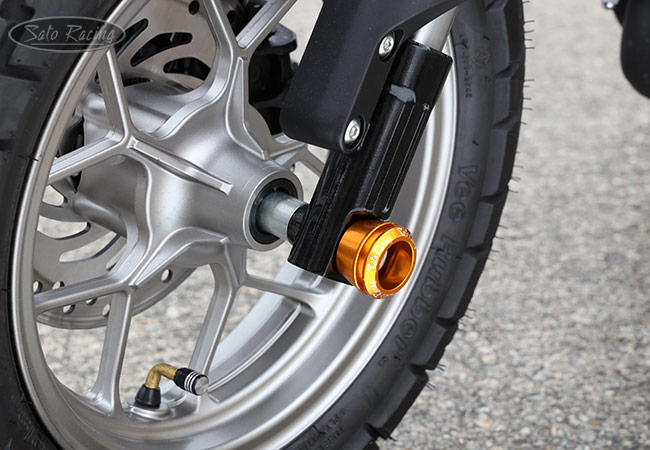 (Honda Monkey 125)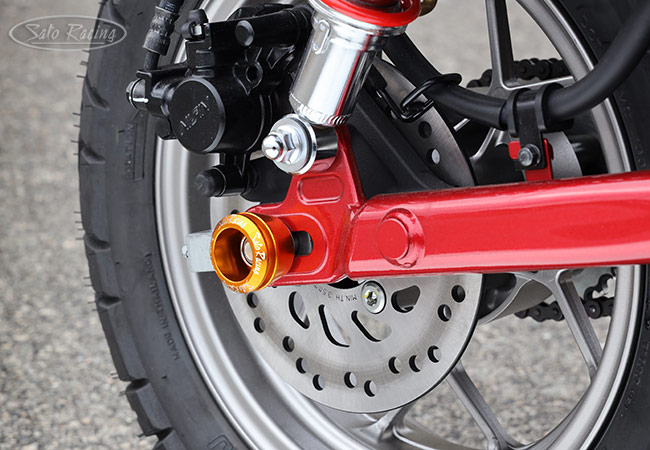 (Honda Monkey 125)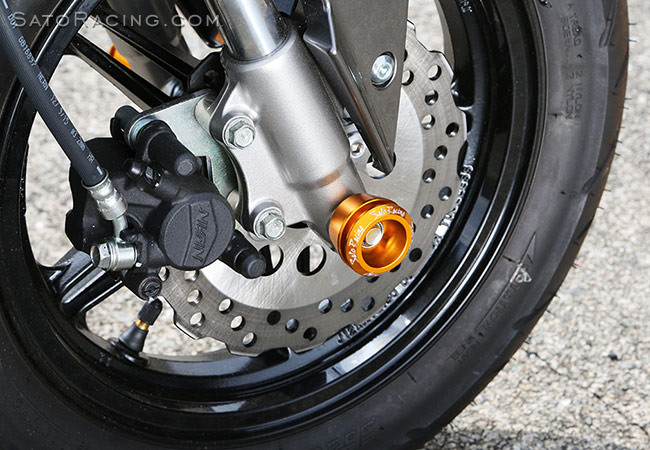 (Kawasaki Z125 Pro)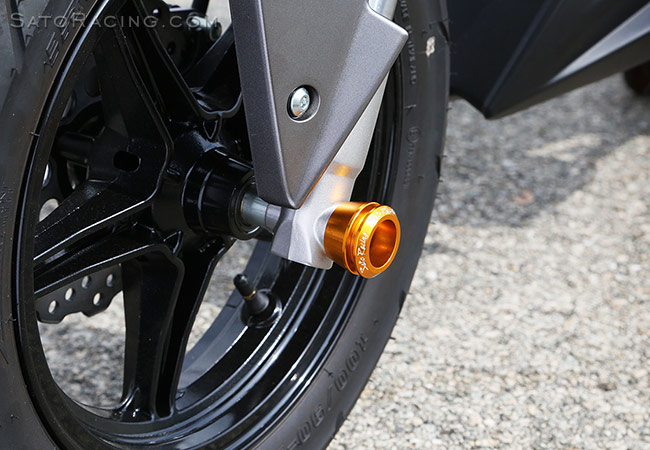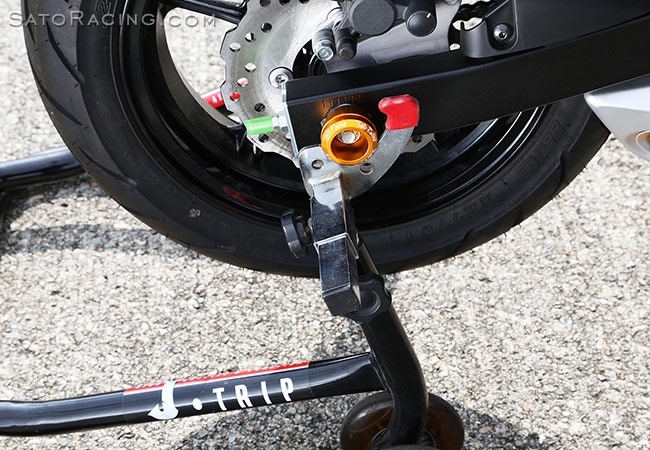 NOTE: Axle cannot be pulled out when lifted up on the stand.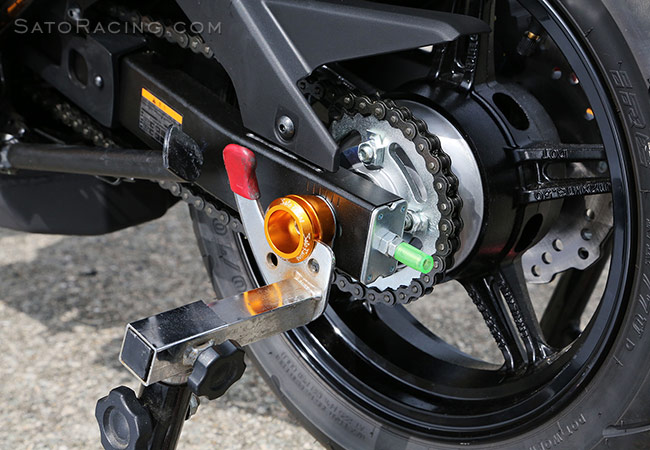 * Fits stands with V-type hooks that have atleast a 35mm opening and are a maximum of 5mm thick. Not compatible with some Pit Bull stands (The hooks may be slightly too thick to fit into the grooves).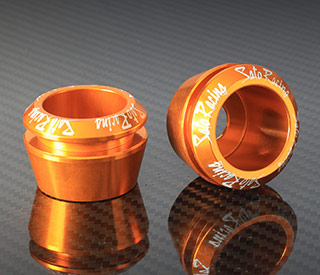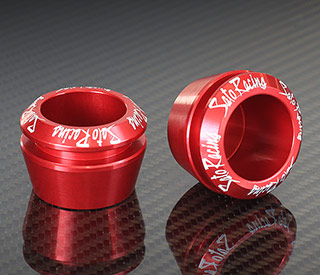 (Set of 2)
BLACK
AXCAP12-BK
$39
RED
AXCAP12-RD
$39
GOLD *
AXCAP12-GD
$39
* Click Here for important info about Sato GOLD-anodized parts.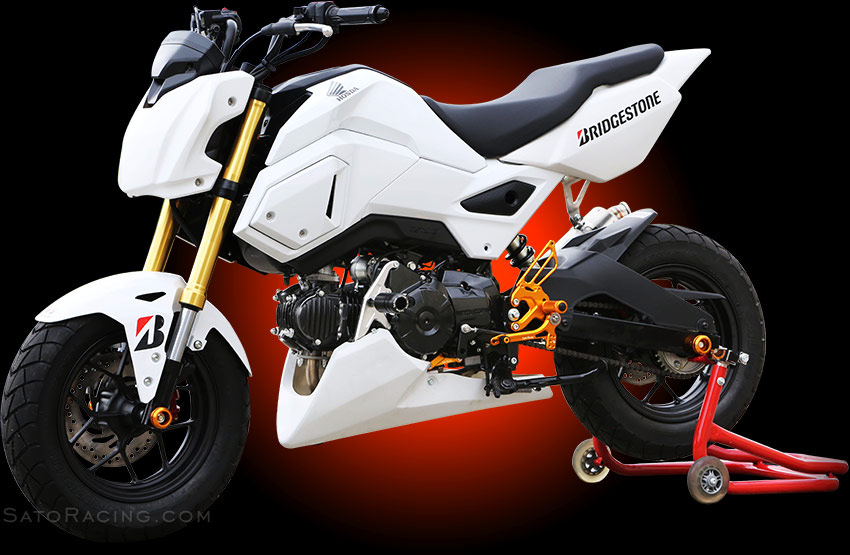 2016 Honda MSX125SF HRC 'white body' with SATO RACING Axle Caps and other parts.
Have questions or prefer to order by phone? You can call us to place an order -