AXLE CAPS (17mm)
HONDA CBR500R / CBR300R/ CB300R '18-
YAMAHA YZF-R3/ R25 '15- (Rear)
SATO RACING Axle Caps are precision CNC-machined out of high strength anodized billet aluminum, with white laser-etched 'Sato Racing' logo script around the outside edge. Features deep grooves around the outside that can be used to lift the bike onto a hook-type stand*. The standoff these Axle Caps provide should also help protect the swingarm from damage in a fallover or crash. Choice of Gold or Red anodized finish.

Our 17mm-type Axle Caps (part# AXCAP17) have a 17mm diameter hole to fit the rear axle on 2015+ Yamaha YZF-R3, Honda CB300R, CBR300R, CBR500R and many other sportbike models with a 16-17mm axle diameter that have compatible stock axle nuts of up to 24mm diameter, excluding flanges. (Not compatible with castle nuts). (L/R Set of 2)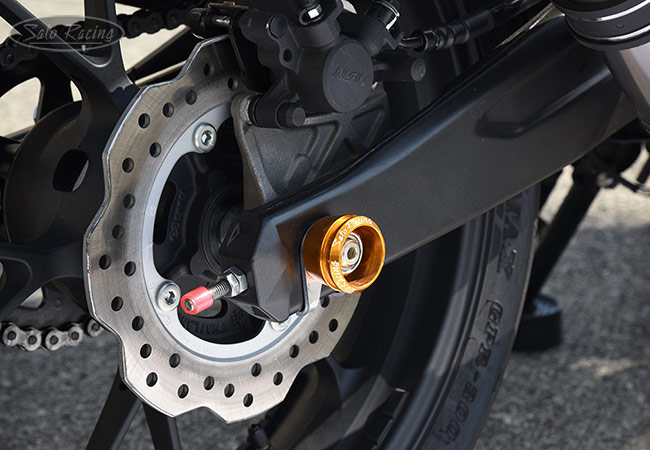 (CB300R)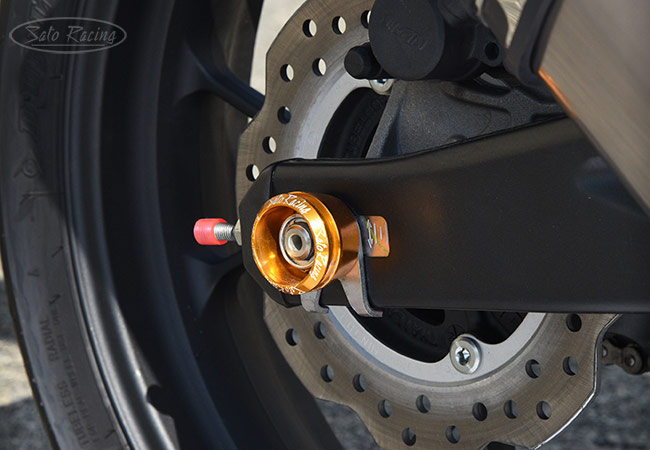 NOTE: Axle cannot be pulled out when lifted up on the stand.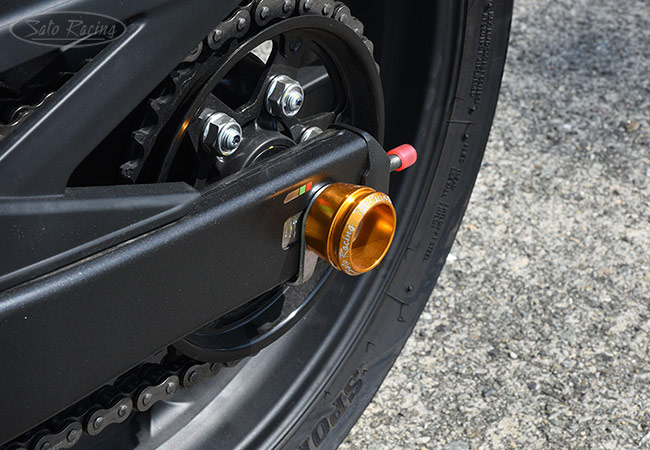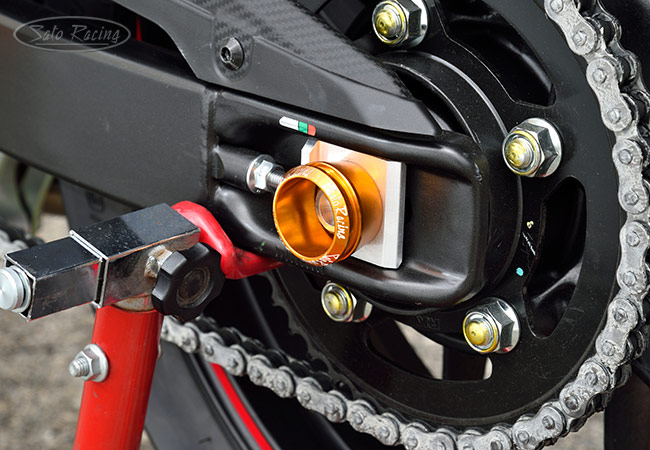 (CBR500R)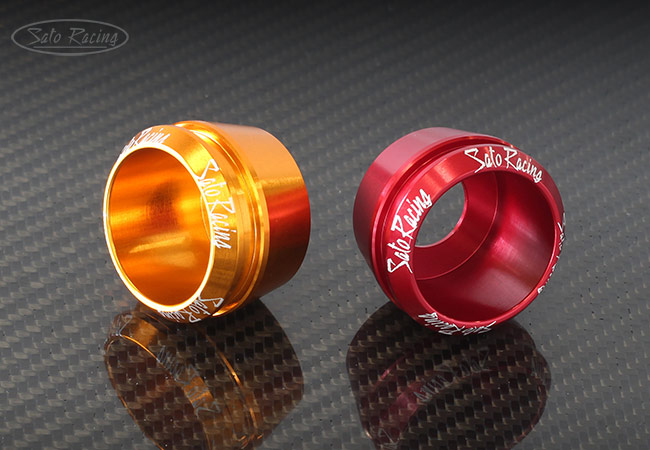 Choice of Gold or Red anodized finish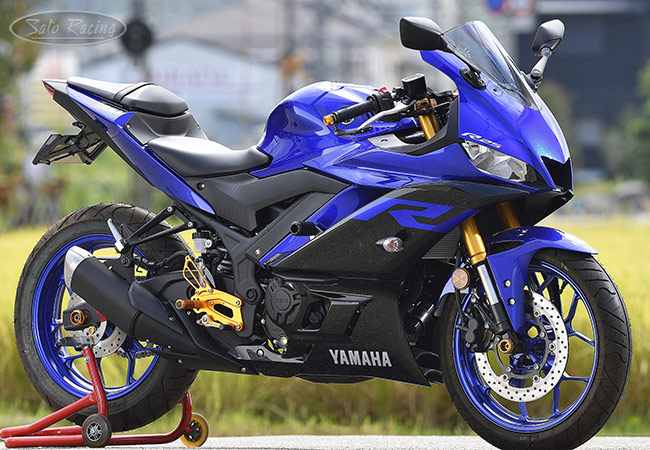 2019 Yamaha YZF-R3 shown with Front and Rear Axle Caps. The front
Axle Caps for the 2019+ YZF-R3 are the smaller 15mm size: Details
* Fits stands with V-type hooks that have atleast a 35mm opening and are a maximum of 5mm thick.
17mm (Rear) Axle Caps (Set of 2)
RED
AXCAP17-RD
$50
GOLD *
AXCAP17-GD
$50
* Click Here for important info about Sato GOLD-anodized parts.
Have questions or prefer to order by phone? You can call us to place an order -