KTM 1290 SUPER DUKE R ('20- )
REAR SETS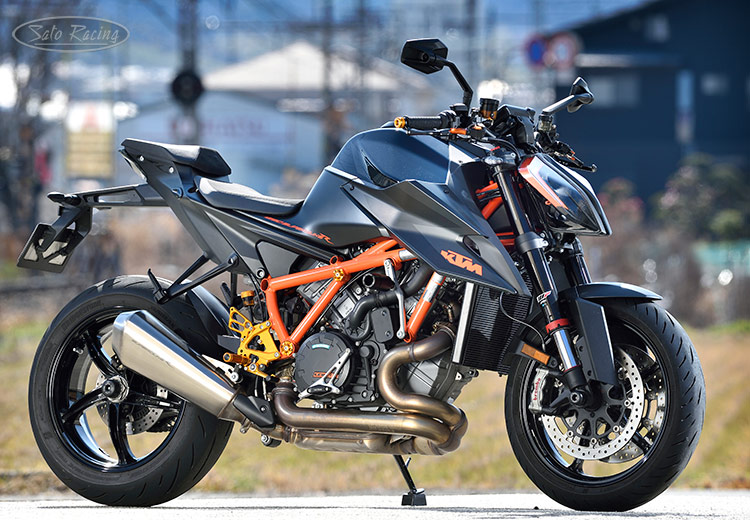 SATO RACING Rear Sets for 2020+ KTM 1290 Super Duke R features components precision CNC-machined out of high strength billet aluminum and anodized in your choice of a deep Black or vivid Gold finish. Provides 4 adjustable foot peg positions in a range that brings your feet up higher compared to stock, so you can find the ideal position for your riding style.

Available options include a Shift Spindle Holder that reinforces the shift spindle shaft for heavy duty shift action.
POSITIONS
| | | |
| --- | --- | --- |
| 1 | 13mm Back | 13mm Up |
| 2 | 13mm Back | 25mm Up |
| 3 | 25mm Back | 25mm Up |
| 4 | 25mm Back | 37mm Up |
note: all measurements are in relation to stock position (0 mm).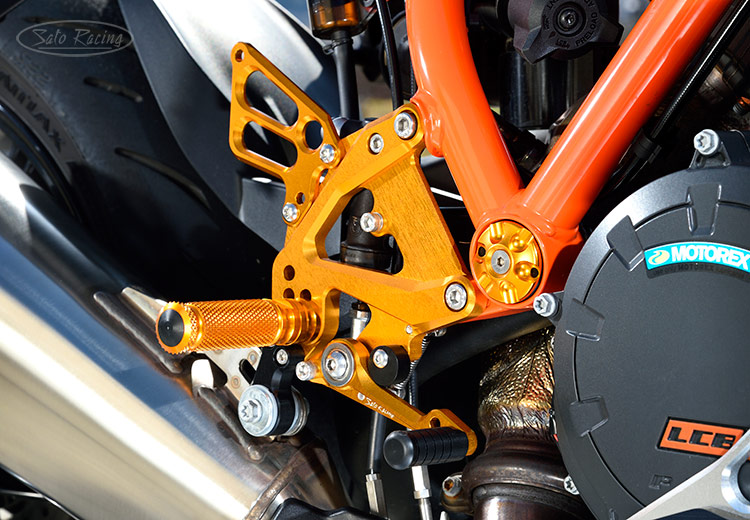 The shift and brake pedals utilize miniature double stainless bearings
for smooth, precise lever actuation with a solid, high quality feel.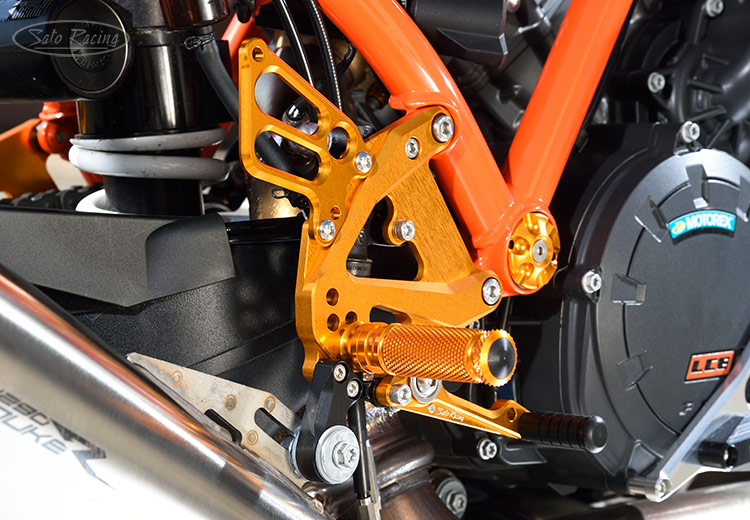 Foot Pegs feature a finely knurled pattern for a comfortable feel along with excellent grip.
The standard Pedal Tips are made of tough Delrin. We also offer other Pedal Tip options,
including Rubber-sleeved aluminum Pedal Tips. Click Here for details.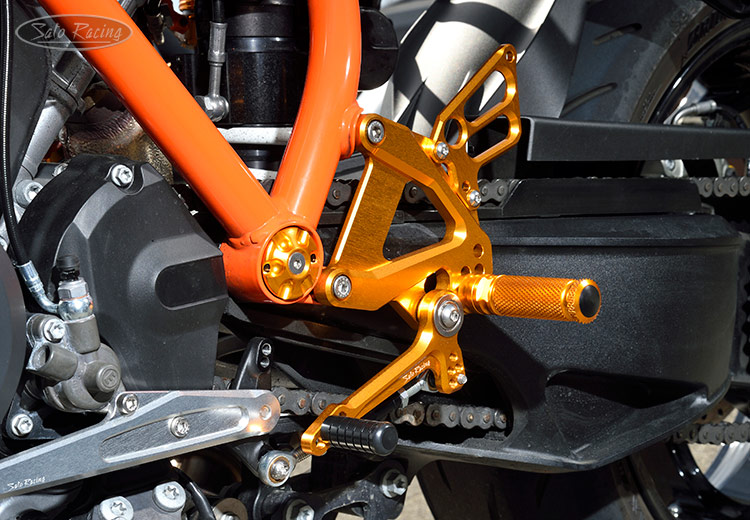 The multiple adjustment holes on the shift pedal let you fine-tune the shift stroke.
(Rear Sets shown installed with optional Shift Spindle Holder.)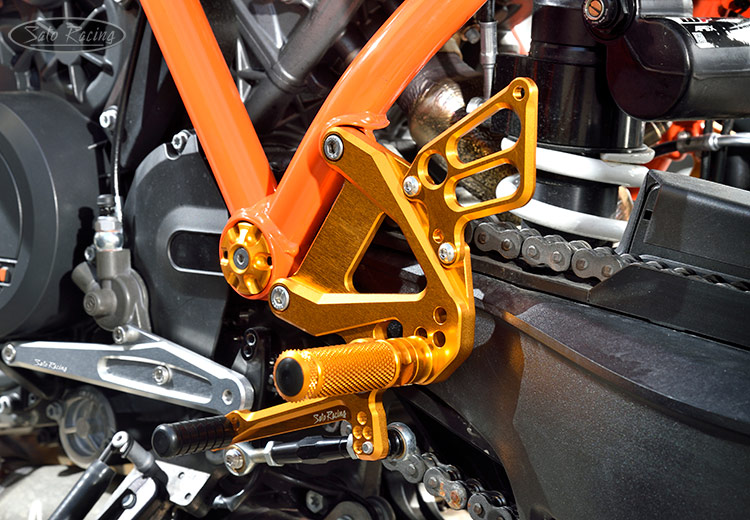 BLACK
KTM-129020RS-BK
$585
GOLD *
KTM-129020RS-GD
$585
* Click Here for important info about Sato GOLD-anodized parts.

OPTIONS

KTM 1290 Super Duke R ('20- )
SHIFT SPINDLE HOLDER
SATO RACING Shift Spindle Holder for 2020+ Super Duke R helps reduce excessive lateral movement of the shift spindle during shifting, adding strength and rigidity to the shift linkage for smoother operation and extra durability in heavy-duty use. Made of high strength anodized billet aluminum with miniature stainless bearings and stainless steel bolts.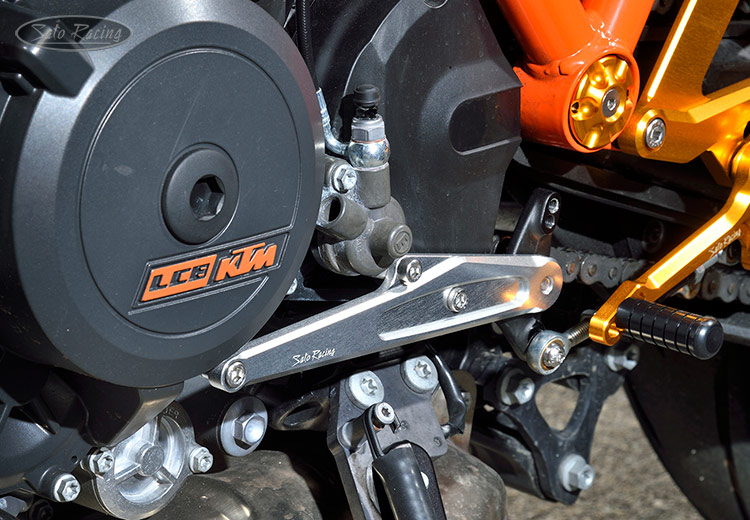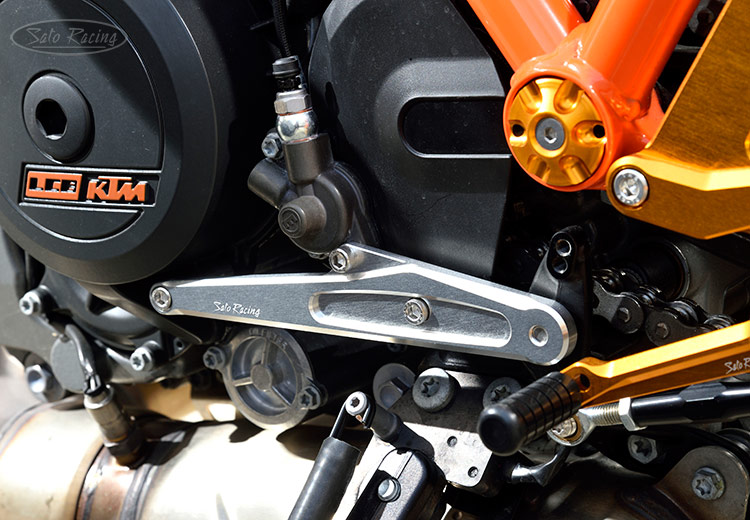 SILVER
KTM-129020RS-SHDR
$100



Cutout-style FOOT PEG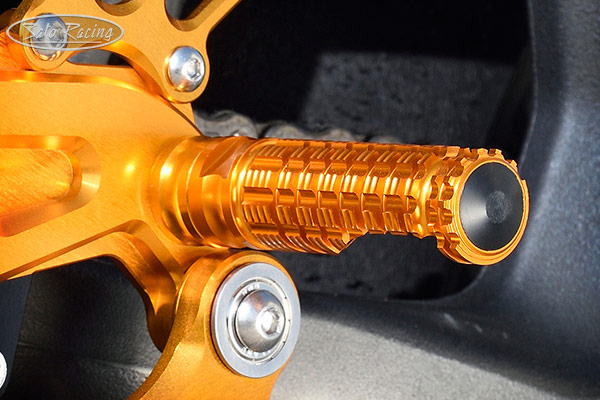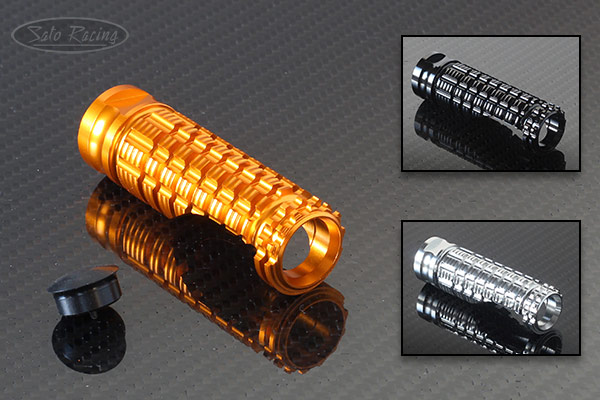 This super-lightweight anodized billet aluminum peg for competition use* features a rectangular-motif grip pattern. An End Cap made of abrasion-resistant black Delrin is included.

* NOTE: Due to the lightweight hollowed-out design, these pegs are intended for track use only. Not recommended for heavier riders or stunting purposes.
Race Concept Cutout-style FOOT PEG (Sold individually)
BLACK
RCPEG-BK
$48
GOLD *
RCPEG-GD
$48
* Click Here for important info about Sato GOLD-anodized parts.
Have questions or prefer to order by phone? You can call us to place an order -



More Sato Racing items for 2020 Super Duke R