KTM 1290 SUPER DUKE R ('20- )
FRAME SLIDERS
SATO RACING Frame Sliders for 2020+ KTM 1290 Super Duke R feature slider pucks made of high-density black DELRIN, a tough, abrasion-resistant material that provides optimal protection if in a slide at speed on the track. The slider pucks are attached to the frame at 2 points with high strength anodized billet aluminum brackets, and are perfectly positioned to protect the exposed areas of the upper engine, frame and bodywork from scraping the pavement in a crash, while helping the bike slide to a smooth, controlled stop. (L/R Set of 2)

Also available for 1290 Super Duke: [R]-Side Engine Slider and Axle Sliders.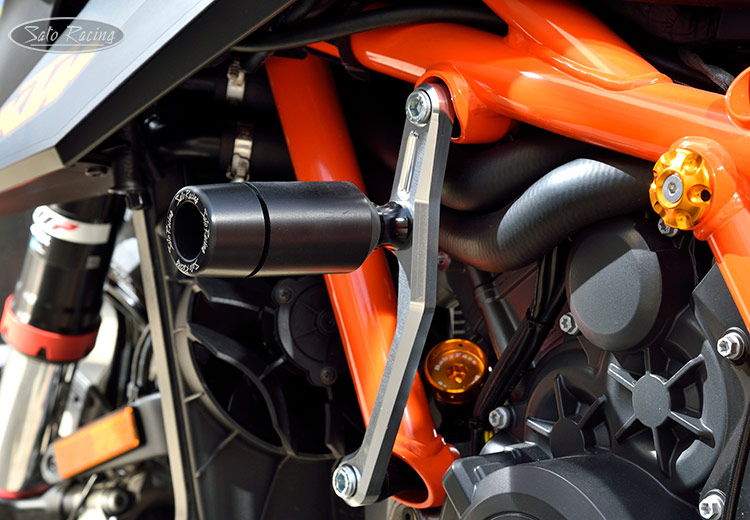 (LEFT SIDE)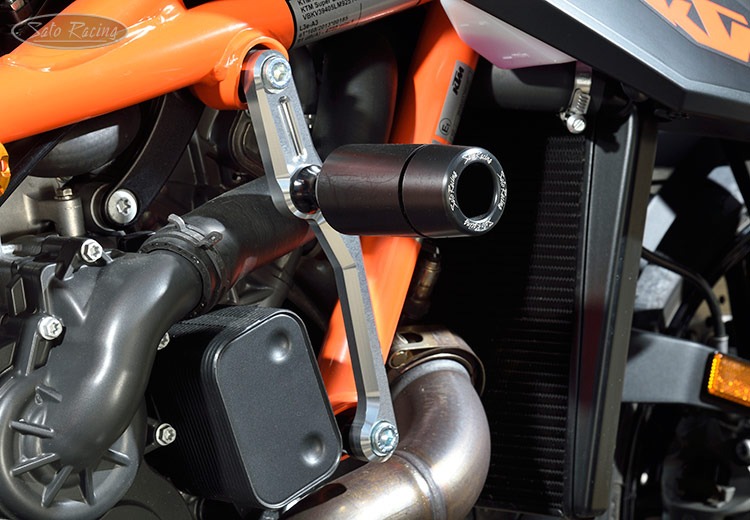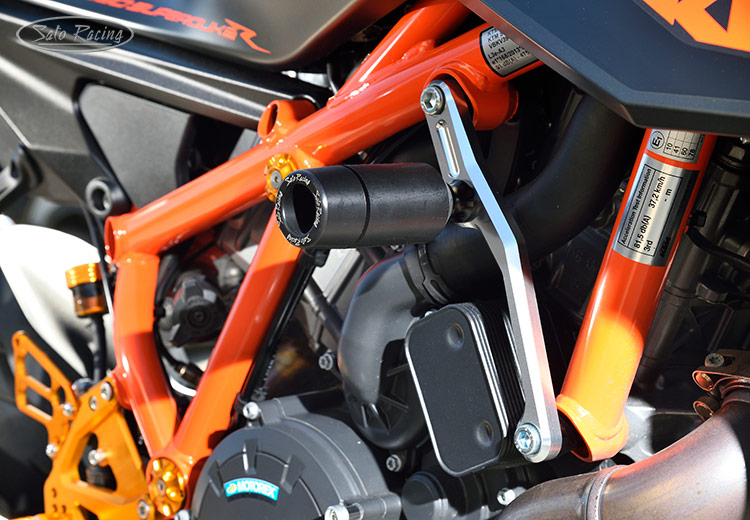 (RIGHT SIDE)
FRAME SLIDERS
(Set of 2)
KTM-129020FS
$235

KTM 1290 SUPER DUKE R ('14- )
[R] ENGINE SLIDER
SATO RACING [R]-side Engine Slider for 2014-20 KTM 1290 Super Duke R helps protect the engine clutch case and surrounding parts from scrapes and other damage if you lay it down on the track. Sturdy anodized billet aluminum mounting bracket with a tough, abrasion-resistant Delrin Slider plate, securely attached to the engine case with aluminum collars and stainless steel bolts. Also fits 2014-15 KTM RC8 R.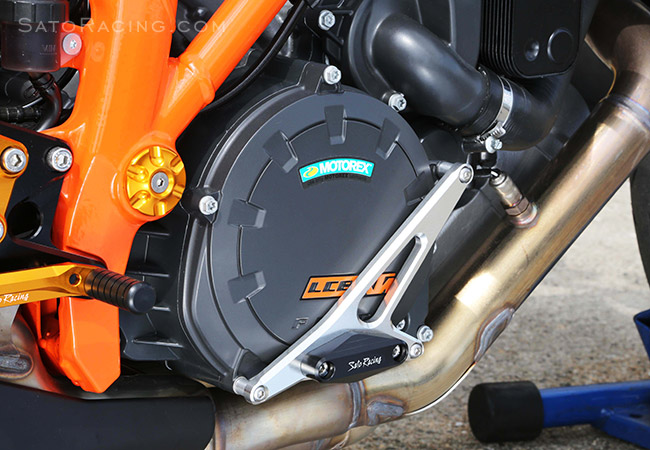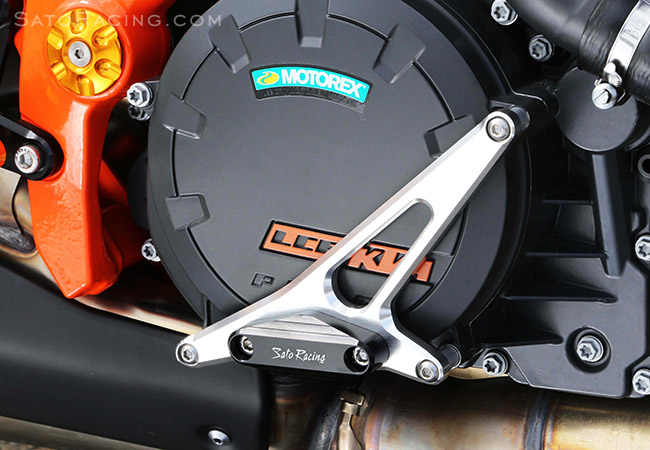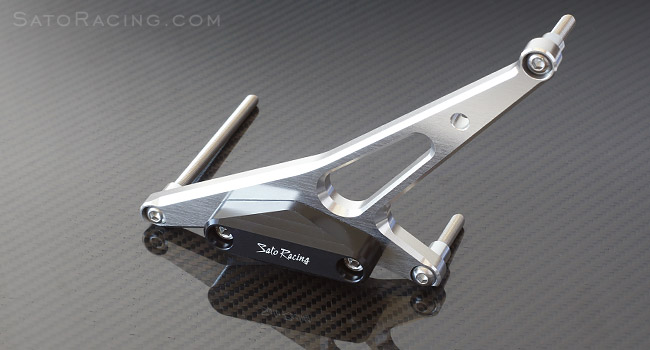 [R] ENGINE SLIDER
KTM-1290ESR
$120
Have questions or prefer to order by phone? You can call us to place an order -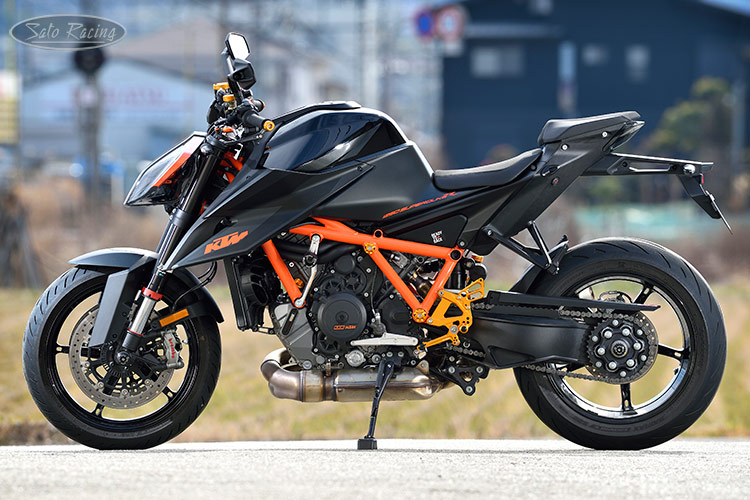 More Sato Racing items for 2020 1290 Super Duke R