KTM 690 DUKE ('12- *)
REAR SETS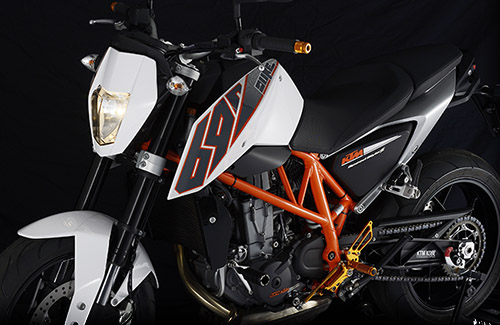 SATO RACING Rear Sets for 2012+ KTM 690 DUKE features a track-engineered design, with parts precision CNC-machined out of lightweight and high strength anodized billet aluminum, with stainless steel bolts. Adjustable design lets you choose from 4 foot peg positions, with a position range that brings your feet significantly higher up and further back compared to stock, providing a more aggressive riding position ideally suited for the track. You can switch from stock shift pattern to reverse (GP) shift pattern too. Choice of all-Black anodized finish, or Silver or Gold anodized finish with contrasting Black anodized shifter linkage.

* Compatiblity with 2016-18 690 Duke seems likely but has not been confirmed by our engineers.
POSITIONS
| | | |
| --- | --- | --- |
| 1 | 70mm Back | 65mm Up |
| 2 | 82.5mm Back | 65mm Up |
| 3 | 70mm Back | 77.5mm Up |
| 4 | 82.5mm Back | 77.5mm Up |
note: all measurements are in relation to stock position (0 mm).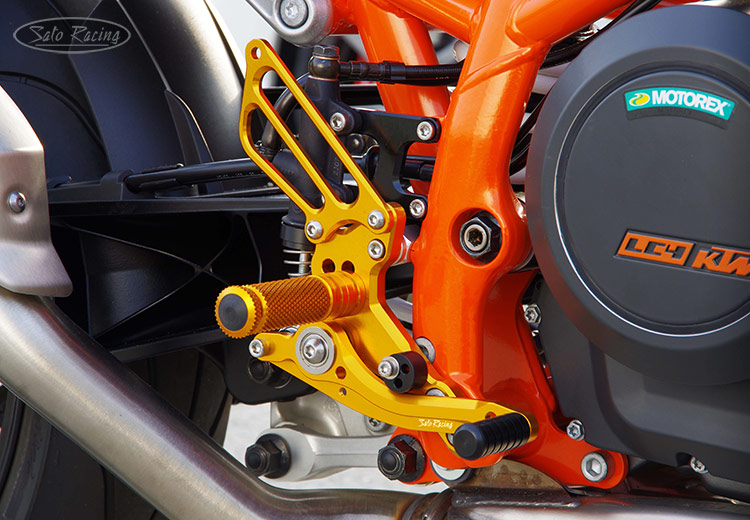 You can adjust the positions of the Foot Pegs and Pedal Tips.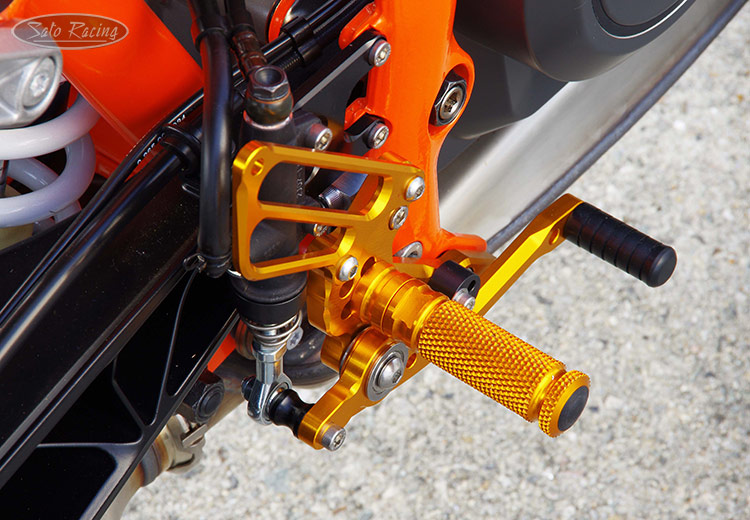 The Foot Pegs feature a deep knurled pattern for excellent grip.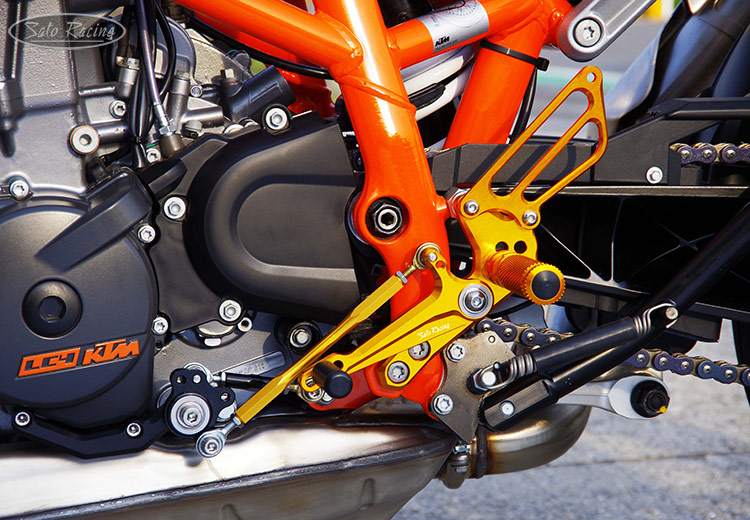 Switch to reverse (GP-style) shift pattern by relocating the shift rod on the shift crank.
Multiple adjustment holes let you fine-tune the shift stroke.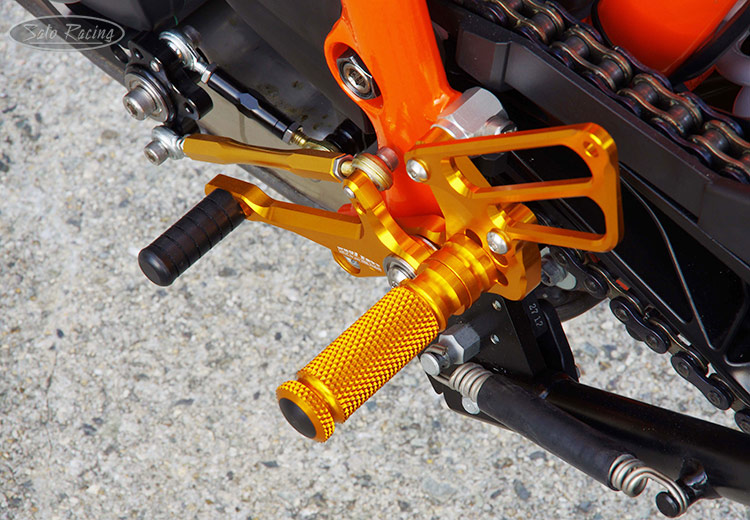 The high foot peg position of these rear sets could help increase lean angle during cornering.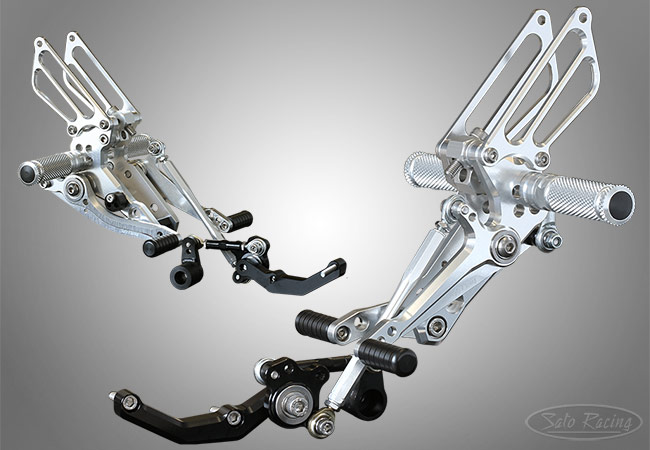 BLACK
KTM-69012RS-BK
$545
SILVER
KTM-69012RS-SV
$545
GOLD*
KTM-69012RS-GD
$545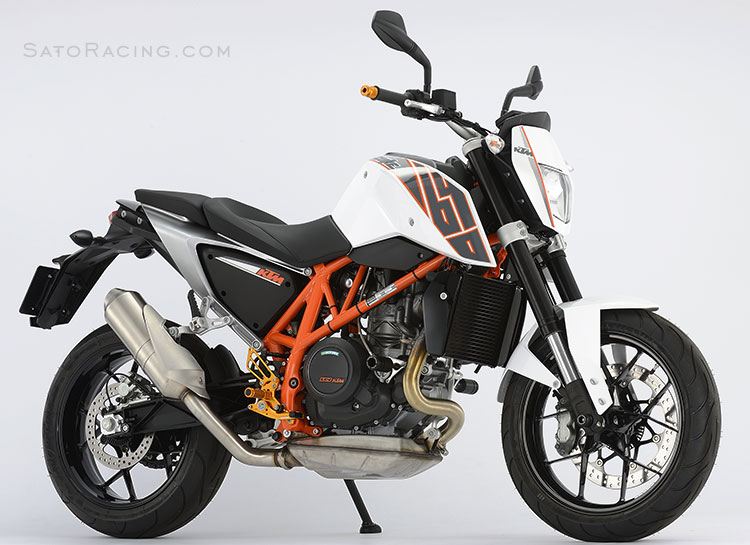 * Click Here for important info about Sato GOLD-anodized parts.

SATO RACING offers a full selection of Replacement Parts for our Rear Sets.
* * * Contact us to place an order * * *
To find out individual part names & numbers, see the illustrated
parts list included with your Sato Racing Rear Sets, or view the PDF:
Rear Sets [L]-side | Rear Sets [R]-side

More Sato Racing items for KTM 690 Duke