note: all measurements are in relation to stock position (0 mm).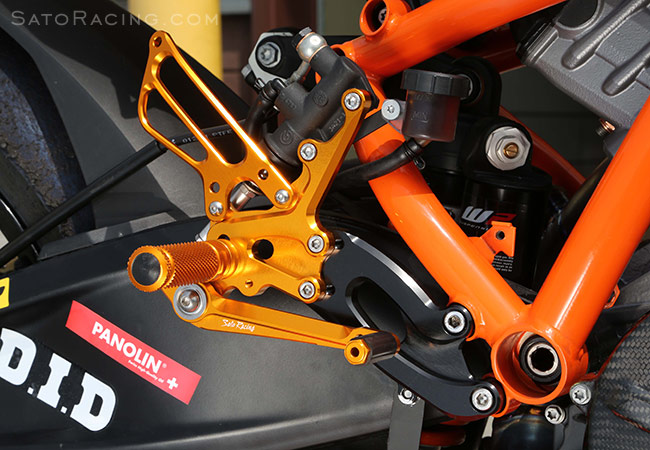 The Foot Peg, Pedal Tip and Step Plate position are adjustable.
GOLD-anodized aluminum Pedal Tips with replaceable rubber
sleeve grips are standard with our 'Race Concept' Rear Sets.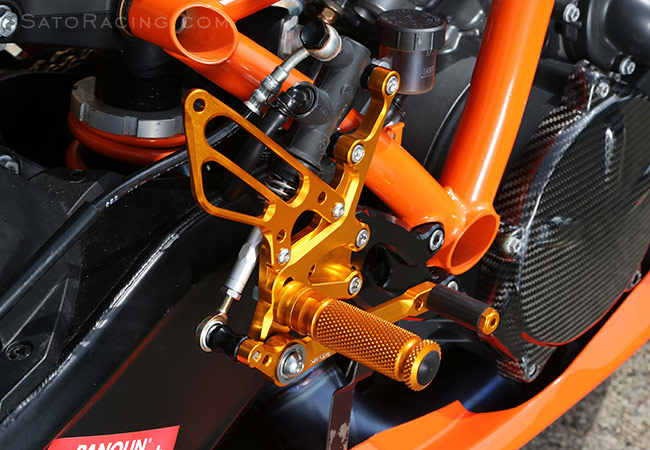 Deeply knurled footpegs provide excellent grip even in wet conditions.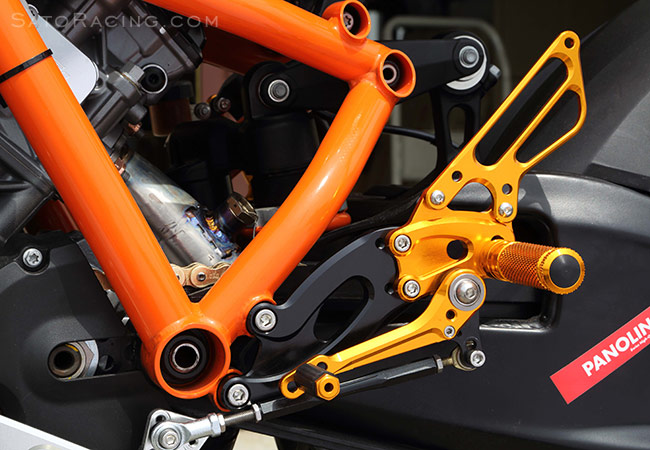 These Rear Sets provide a dedicated reverse (GP-style) shift pattern.
(Note: The shift pedal shown in this photo was a prototype. The actual shift pedal
included with these Rear Sets is a different design with additional adjustment holes.)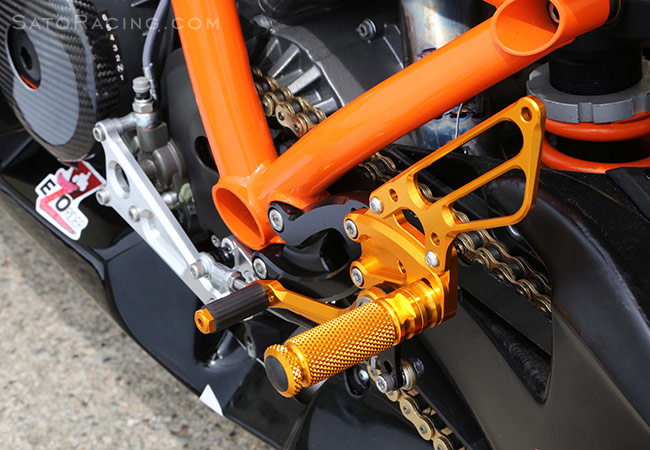 (Rear Sets shown with optional Shift Spindle Holder)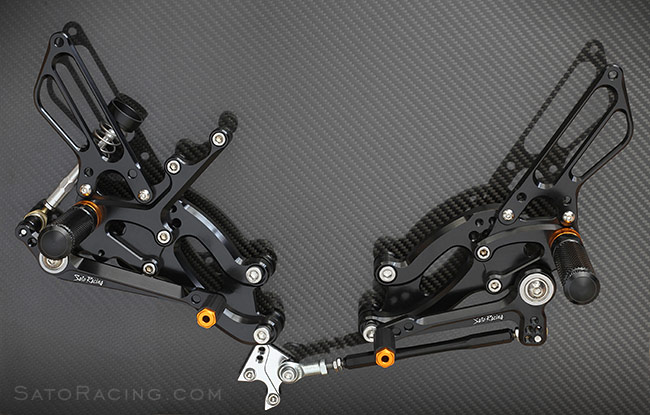 Rear Sets
BLACK
w/ Gold accents
KTM-RC8RCRS-BK
$650
GOLD*
w/ Black base plates
KTM-RC8RCRS-GD
$650
NOTE: Due to the super high positions of these 'Race Concept' Rear Sets, we recommend them for race bikes only.

For mixed use riding, our standard RC8 Rear Sets would be a better solution for most riders.

We also make RC8 Racing version Rear Sets which have a range of positions higher and back compared to our standard RC8 Rear Sets but about 20mm lower than these 'Race Concept' Rear Sets.
* Click Here for important info about Sato GOLD-anodized parts.

OPTIONAL PART

KTM RC8
SHIFT SPINDLE HOLDER
Our Shift Spindle Holder adds strength and rigidity
to the RC8's shift rod linkage for smoother operation.
Anodized billet aluminum with stainless steel bolts.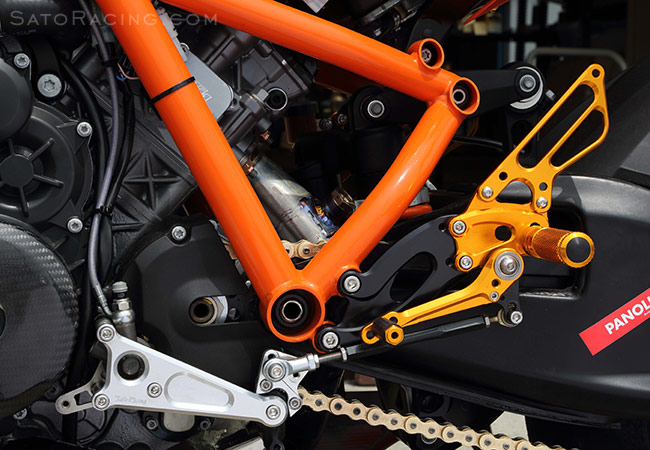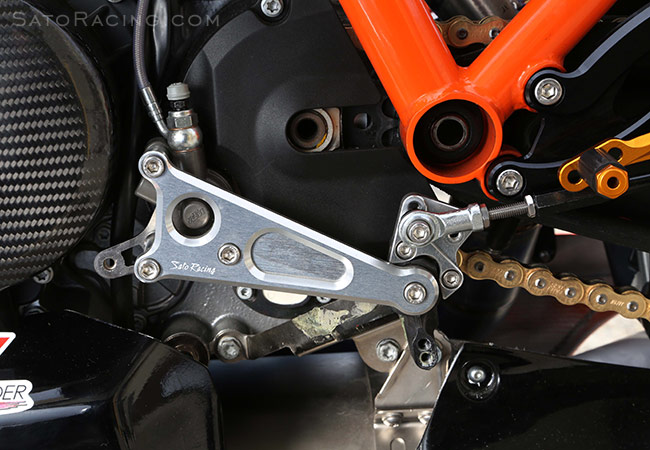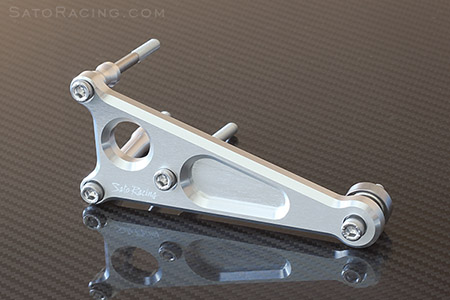 SILVER
KTM-RC8RS-SHDR
$95

SATO RACING offers a full selection of Replacement Parts for these Rear Sets.
* * * Contact us to place an order * * *
To find out individual part names & numbers, see the
illustrated parts list included with your Sato Rear Sets

More Sato Racing items for KTM RC8 / R