KAWASAKI NINJA 250 SL ('15- )


SATO RACING Rear Sets for 2015-17 Kawasaki Ninja 250 SL 'Super Lightweight' are CNC-machined out of high quality billet aluminum and anodized in your choice of Black, Silver, or Gold finish. Adjustable peg mounting positions bring your feet higher up and further back compared to the stock foot pegs, for a sportier, more aggressive riding position that can also help you to maximize lean angle during cornering without worrying about scraping the pegs.

An optional Reverse Shift Kit lets you switch the Rear Sets from standard shifting pattern to reverse (GP style) shift pattern.
POSITIONS
| | | |
| --- | --- | --- |
| 1 | 32.5mm Back | 32.5mm Up |
| 2 | 43.5mm Back | 32.5mm Up |
| 3 | 35.5mm Back | 47.5mm Up |
| 4 | 46.5mm Back | 47.5mm Up |
note: all measurements are in relation to stock position (0 mm).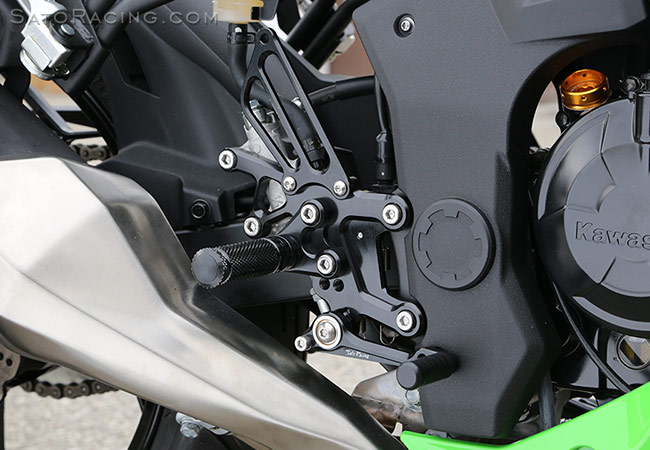 The position of the Foot Peg is adjustable 4 ways. The Pedal Tip position is also adjustable.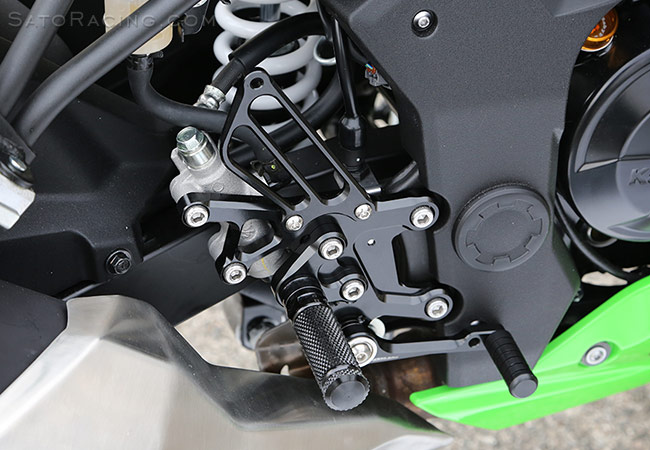 These Rear Sets are fully compatible with the stock rear brake light switch hardware.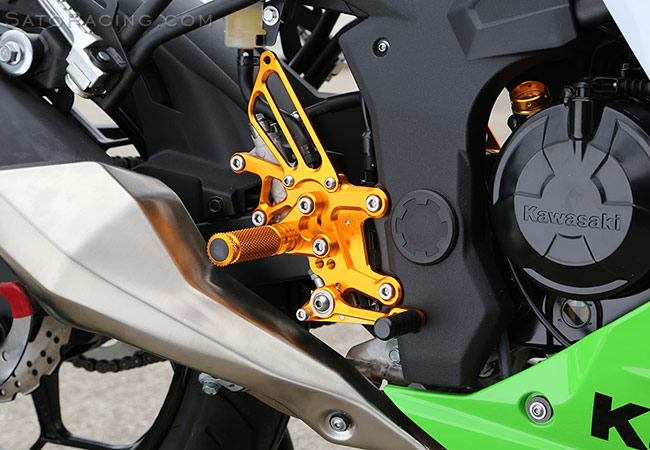 The Pedal Tips are made of high-density black Delrin.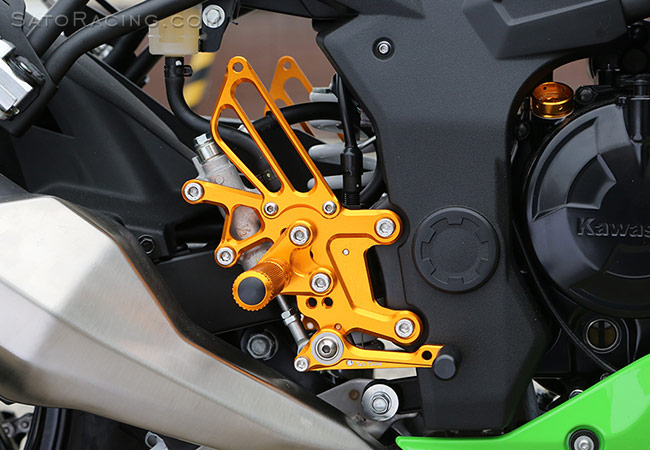 The shift and brake pedals feature double stainless bearings for smooth, precise lever action.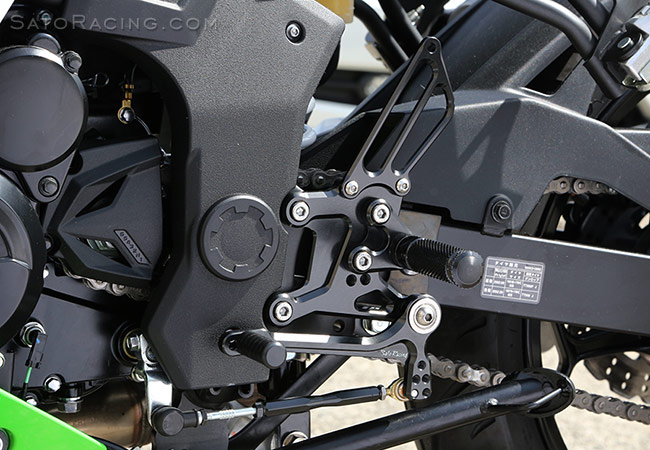 The shift stroke can be fine-tuned by changing the mount position of the shift rod on the shift pedal.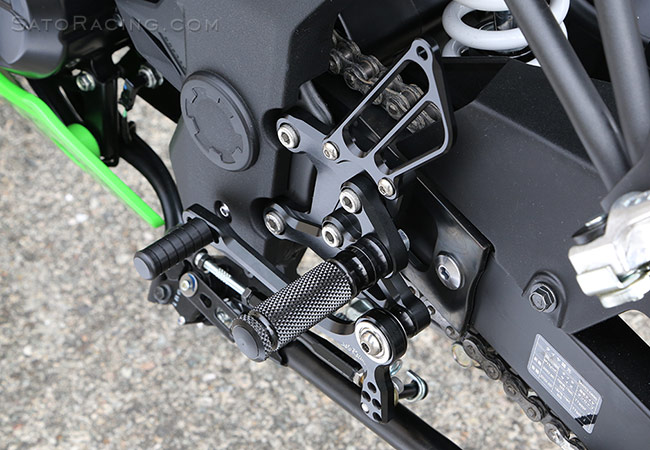 The foot pegs feature a finely knurled pattern for excellent grip characteristics.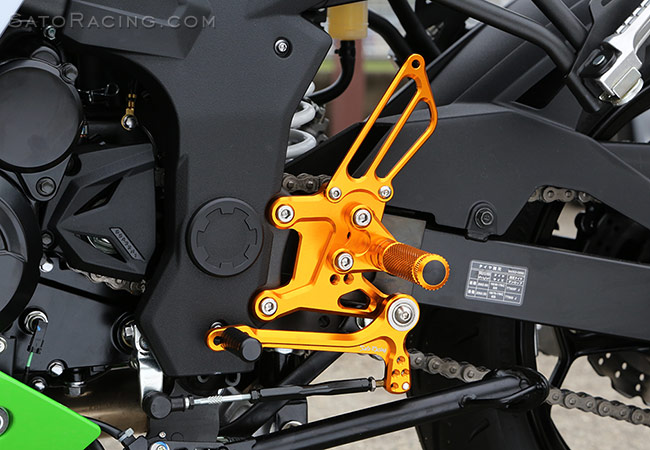 These Rear Sets have a stock shifting pattern. For reverse shift pattern, add on our Reverse Shift Kit.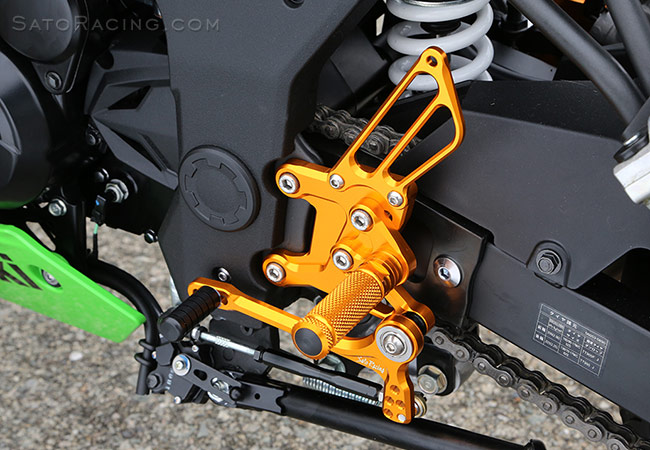 BLACK
K-250SLRS-BK
$495
SILVER
K-250SLRS-SV
$495
GOLD *
K-250SLRS-GD
$495
* Click Here for important info about Sato GOLD-anodized parts.
(If you are outside the US and would like to purchase this part, Contact Sato Racing and we will be happy to make an estimate for you.)
REVERSE SHIFT KIT
This shift arm kit provides a reverse shift pattern for SATO RACING Ninja 250 SL Rear Sets. Made of black-anodized billet aluminum. Includes female rod end.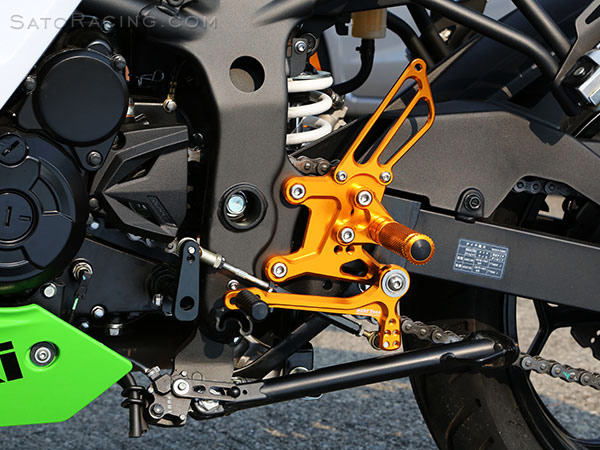 NOTE: The pivot cover will need to be removed to use the Reverse Shift Kit.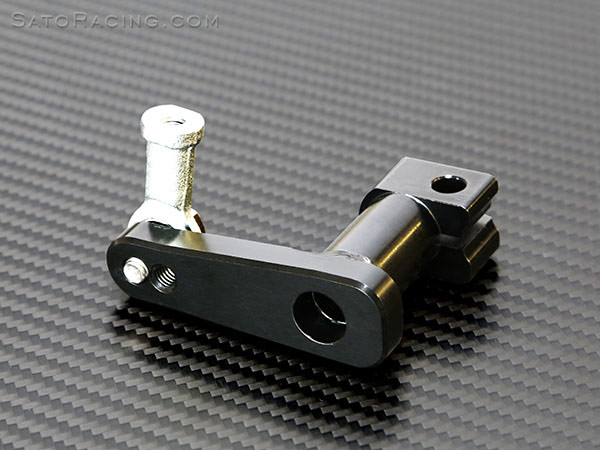 REVERSE SHIFT KIT
K-250SLRS-CHAM
$80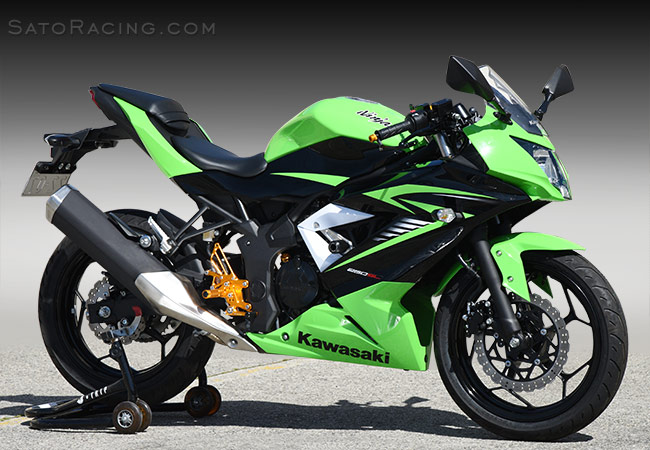 SATO RACING offers a full selection of Replacement Parts for all our Rear Sets.
* * * Contact us to place an order * * *
To find out individual part names & numbers, see the
. illustrated parts list included with your Sato Rear Sets.

More Sato Racing items for Ninja 250 SL