MV AGUSTA Brutale 675/ 800/ 800 Dragster
(quickshifter-equipped models)
REAR SETS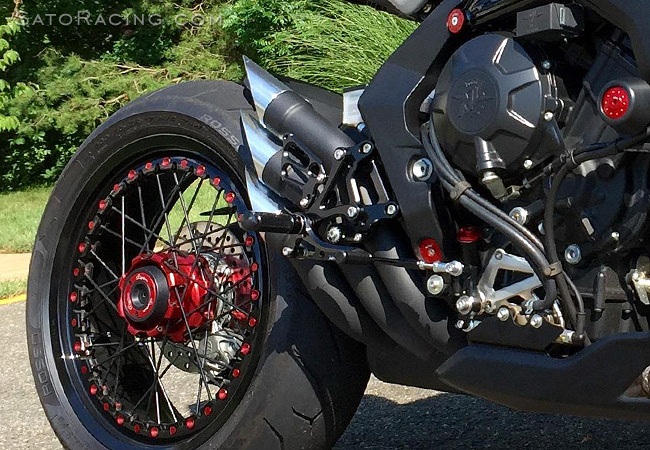 Photo courtesy of T. Lincoln
SATO RACING Rear Sets for 2012 and up* MV Agusta Brutale 675/ 800/ 800 Dragster/RR are made from billet aluminum anodized in your choice of all Black, or vivid Gold finish with contrasting Black base plates and shift pedal. The shift pedal and integrated brake pedal have double stainless bearings for smooth movement and a high quality feel. Choose from 4 adjustable positions that place your feet higher up compared to the stock rear sets. These Rear Sets can be easily switched from stock shift pattern to reverse (GP) shift pattern.

* NOTE: Confirmed to fit '12-'14 Brutale 675/ 800. Full compatibility with later model years is unconfirmed.
POSITIONS
| | | |
| --- | --- | --- |
| 1 | 0mm | 25mm Up |
| 2 | 12.5mm Back | 25mm Up |
| 3 | 10mm Back | 37.5mm Up |
| 4 | 22.5mm Back | 37.5mm Up |
note: all measurements are in relation to stock position (0 mm).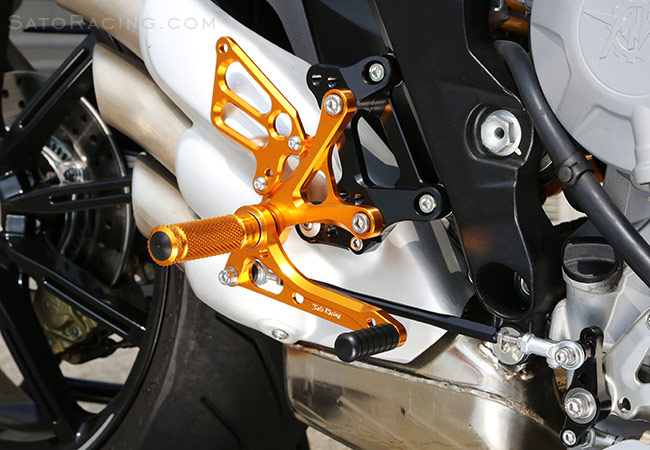 Both ends of the brake pedal assembly use double-stainless bearings
for smooth, precise lever action and a solid pedal feel.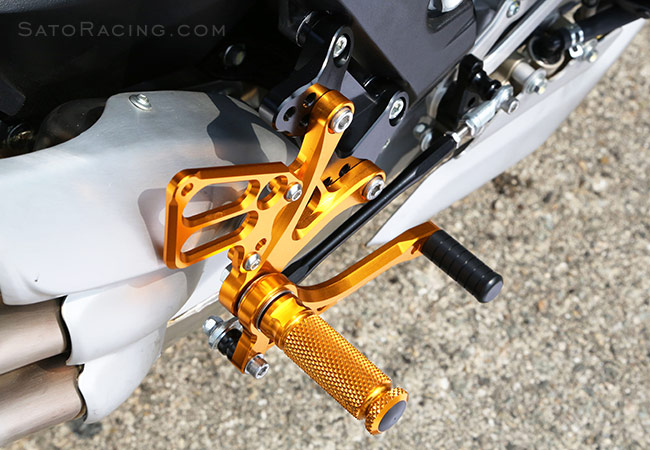 Foot pegs have a deeply knurled pattern for excellent grip characteristics.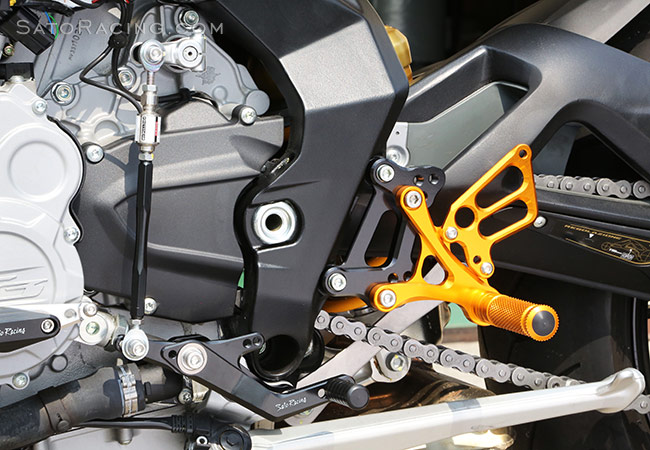 Rear Sets shown set up for stock shift pattern. You can switch to reverse
(GP) shift pattern by relocating the shift rod to the opposite end of the pedal.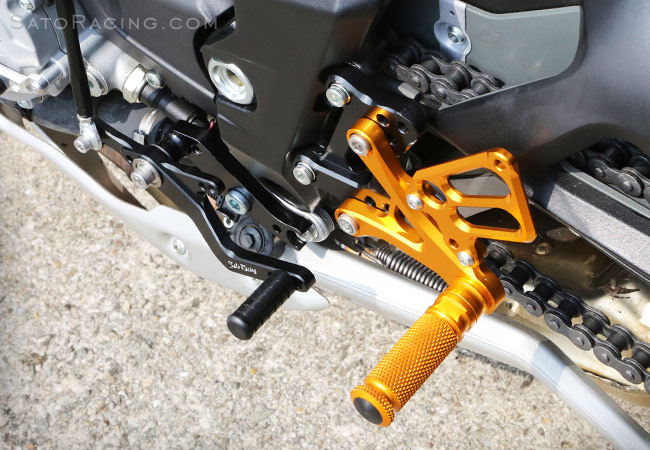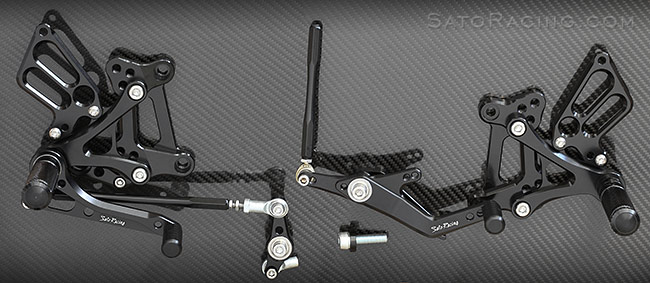 BLACK
MV-DRAGRS-BK
$680
GOLD *
w/ Black base plates/ shift pedal
MV-DRAGRS-GD
$680
* Click Here for important info about Sato GOLD-anodized parts.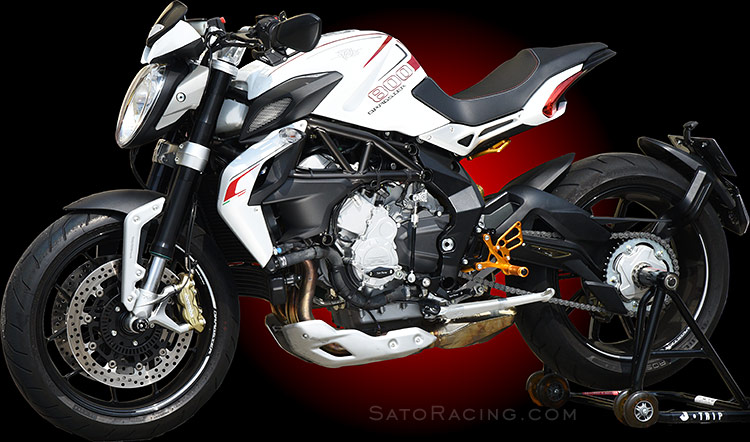 Replacement Parts
SATO RACING offers a full selection of Replacement Parts for our Rear Sets.
* * * Contact us to place an order * * *
To find out individual part names & numbers, see the illustrated
parts list included with your Sato Rear Sets.

More Sato Racing parts for Brutale 675/800/Dragster