MOTO GUZZI
V7 III '17-'20 / V7 850 '21-
REAR SETS
SATO RACING Rear Sets for 2017+ Moto Guzzi V7 III and V7 850 are precision machined from light-weight, high strength anodized billet aluminum in a striking design that blends well with the classic style of the V7. The Rear Sets components are anodized in your choice of a deep Black or brilliant Silver (natural metal) finish. Choose from 3 adjustable foot peg positions that bring your feet higher up and significantly rearward compared to stock, for a more aggressive riding position that is ideal for tackling the fast straights and steep lean angles encountered on the track. Provides a stock shift pattern.

There are 2 different Rear Sets models:
Part# MG-V717RS - fits 2017-20 V7 III
Part# MG-V721RS - fits 2021+ V7 850
POSITIONS
1
137.5mm Back
(5.4" Back)
20mm Up
(0.8" Up)
2
137.5mm Back
(5.4" Back)
35mm Up
(1.4" Up)
3
150mm Back
(5.9" Back)
35mm Up
(1.4" Up)
All measurements are in relation to stock position (0 mm).
Note: The following photos show the V7 III Rear Sets. The model for V7 850 looks similar.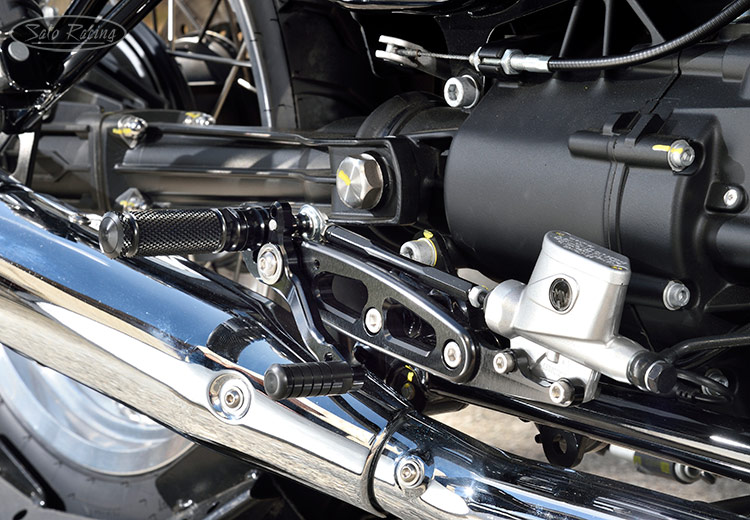 The shift and brake pedals use miniature double stainless bearings for a solid feel and smooth, precise lever actuation.

Although not pictured, a pressure-type brake light switch that attaches to the brake master cylinder is included with the kit.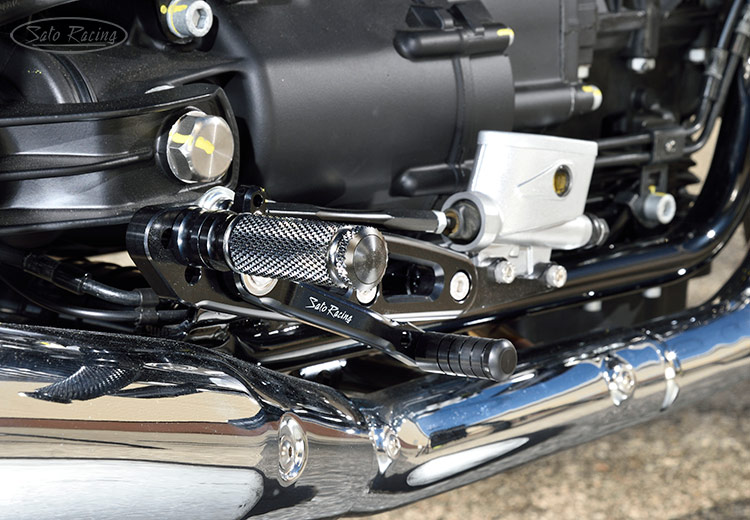 The Foot Pegs are our classic fixed-type pegs (non-folding) and feature a finely knurled pattern for excellent grip characteristics, along with a comfortable, intuitive feel. Foot Peg mounting position is adjustable 3 ways. Pedal tip (toe peg) position is also adjustable. The Foot Peg End Caps and the Pedal Tips are made of tough, abrasion-resistant black Delrin.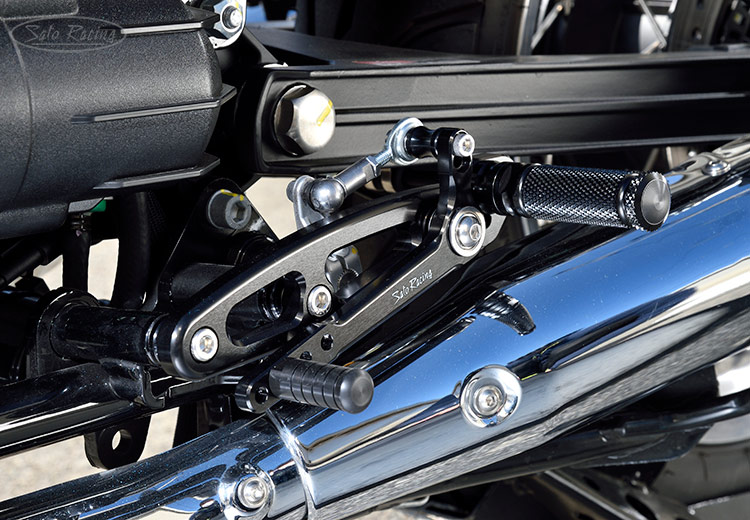 Our V7 III Rear Sets are positioned rearward compared to the stock foot rests, bringing your feet further back to make it easier to maintain a more 'tucked in' riding position.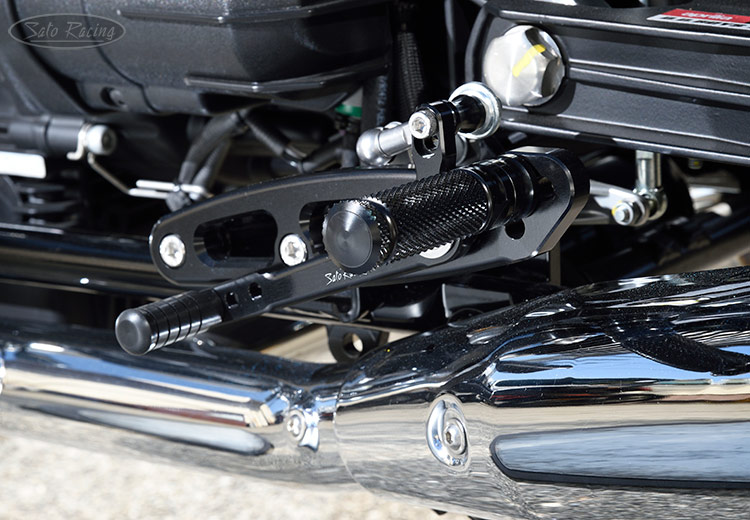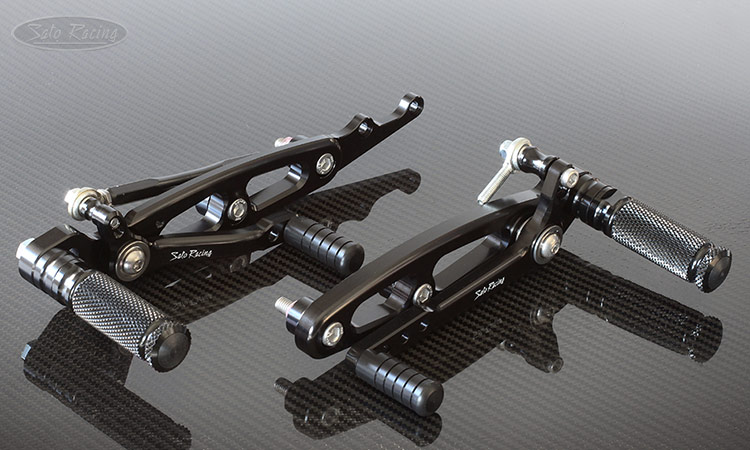 Rear Sets part# MG-V717RS-BK for the V7 III
V7 III '17-'20
BLACK
MG-V717RS-BK
$570
SILVER
MG-V717RS-SV
$570
V7 850 '21-
BLACK
MG-V721RS-BK
$570
SILVER
MG-V721RS-SV
$570
(P-1.0 Brake Light Switch is included in kit)
Have questions or prefer to order by phone? You can call us to place an order -



REPLACEMENT PARTS
SATO RACING offers a full selection of Replacement Parts for our Rear Sets.
* * * Contact us to place an order * * *
To find out individual part names & numbers, see the illustrated
parts list included with your Sato Racing Rear Sets.

More Sato Racing items for Moto Guzzi V7 III / V7 850