DUCATI SuperSport ('17- )
REAR SETS
SATO RACING Rear Sets for 2017 and up Ducati SuperSport is a thoroughly track-engineered design, with all parts precision CNC-machined out of high strength anodized billet aluminum, and securely fastened together with stainless steel bolts. Modular adjustable design provides 4 unique Foot Peg positions, so you can find the ideal position for your riding style. This premium Rear Sets kit includes a set of heavy-duty black anodized billet aluminum mounting plates to replace the stock pivot cover hardware. Choice of all Black anodized finish, or Silver or Gold anodized finish with contrasting Black mounting plates.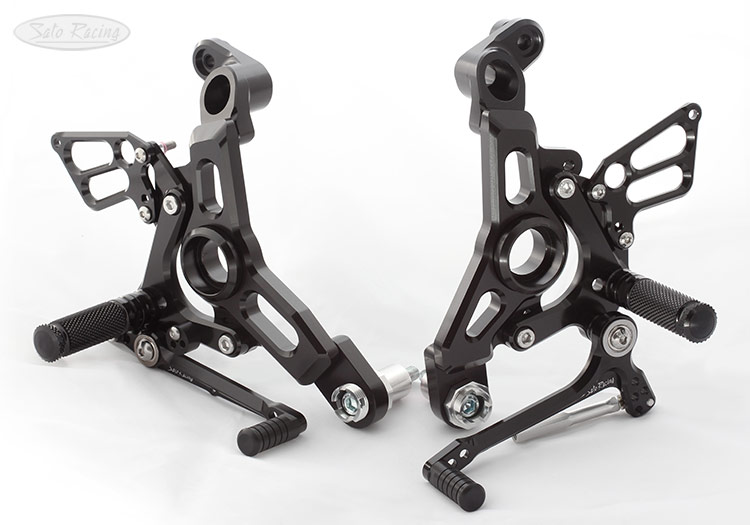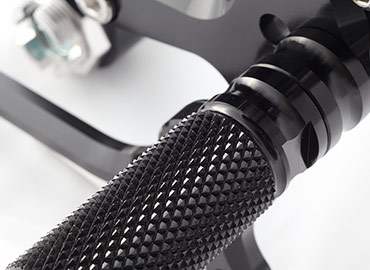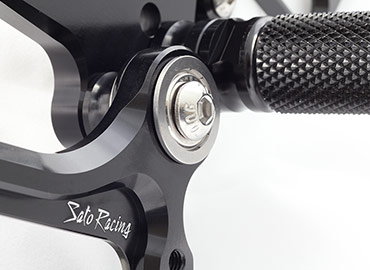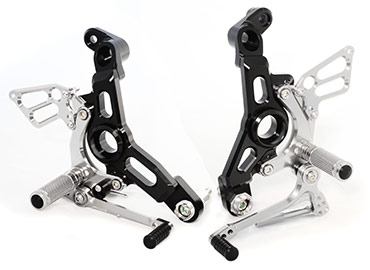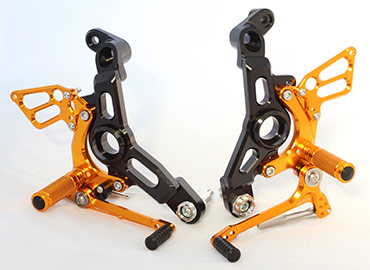 POSITIONS
| | | |
| --- | --- | --- |
| 1 | 2.5mm Forward | 27mm Up |
| 2 | 12.5mm Back | 27mm Up |
| 3 | 5mm Back | 39mm Up |
| 4 | 20mm Back | 39mm Up |
note: all measurements are in relation to stock position (0 mm).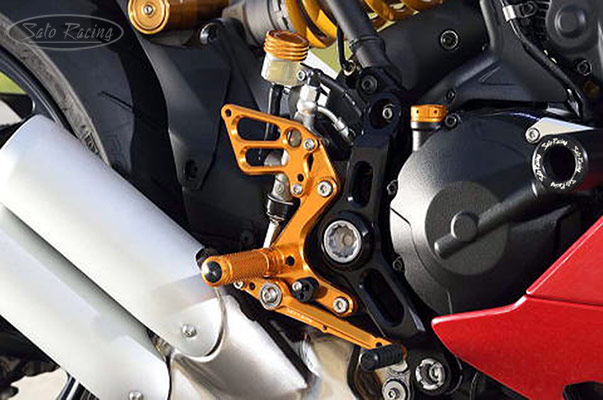 The Foot Pegs have a finely knurled pattern with excellent grip characteristics, along with a comfortable, intuitive feel. The Foot Peg position can be adjusted horizontally 2 ways on the Step Plate. Additionally, the Step Plate position can also be adjusted diagonally where it attaches to the Base Plate, for a total of 4 positions.

The shift and brake pedals utilize miniature double stainless bearings for smooth, precise lever action. For optimal control, the mounting points for the pedals are on a separate axis from the foot pegs.

The standard Pedal Tips are also adjustable, and are made of tough, abrasion-resistant Delrin. Additional Pedal Tip styles, such as our aluminum Pedal Tips with rubber grips, are available separately.

Rear Sets kit includes a hydraulic brake light switch.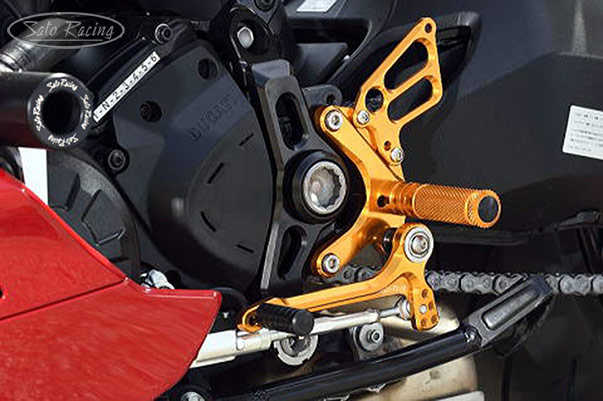 Shifter is optimized for use with the OEM shifter switch, providing a stock shift pattern. (Reverse / GP shift pattern is not an option for this model).
BLACK
D-SS17RS-BK
$1100
SILVER
w/ Black Base Plates
D-SS17RS-SV
$1100
GOLD *
w/ Black Base Plates
D-SS17RS-GD
$1100
* Click Here for important info about Sato GOLD-anodized parts.
Have questions or prefer to order by phone? You can call us to place an order -



More Sato Racing items for SuperSport