HONDA CBR250RR ('17- )
REAR SETS
SATO RACING Rear Sets for 2017+ Honda CBR250RR with the standard shifter (non-quickshifter) feature components precision CNC-machined from high strength anodized billet aluminum, with stainless ssteel bolts. Select from 5 adjustable foot peg positions in a range that brings your feet progressively higher up and further back compared to stock, for a more aggressive riding position well-suited to the fast straights and steep lean angles encountered on the track. Choice of deep Black or vivid Gold anodized finish.

Now available in 2 versions -
Part# H-C25017RS fits the standard CBR250RR 2017-21.
Part# H-C25017RSQ fits 2020-21 CBR250RR with the optional Honda quick shifter.

Available options include a Shift Spindle Holder which can help reduce play in the shift spindle for more consistent and precise shifting and enhanced durability in heavy-duty use.
POSITIONS
| | | |
| --- | --- | --- |
| 1 | 10mm Back | 30mm Up |
| 2 | 10mm Back | 40mm Up |
| 3 | 20mm Back | 40mm Up |
| 4 | 20mm Back | 50mm Up |
| 5 | 30mm Back | 50mm Up |
note: all measurements are in relation to stock position (0 mm).

The shift and brake pedals utilize miniature double stainless
bearings for smooth, precise movement with a solid feel.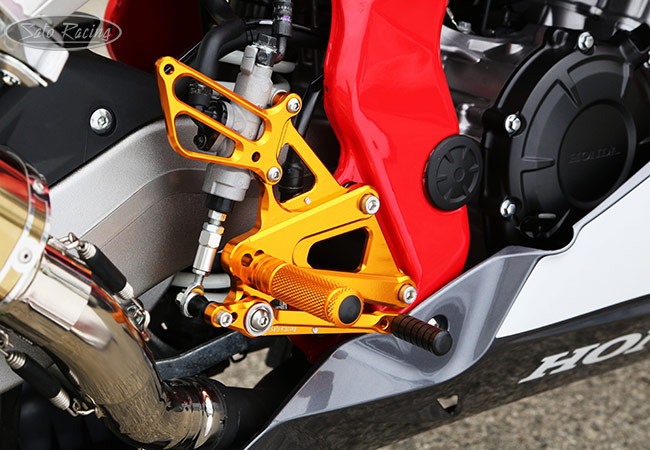 'Street'-friendly design - works with the stock brake light switch.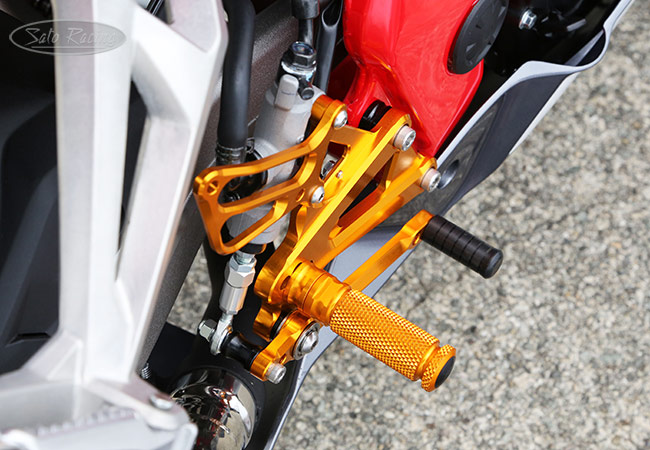 A brake return spring, not shown in these photos, is also included witb the set.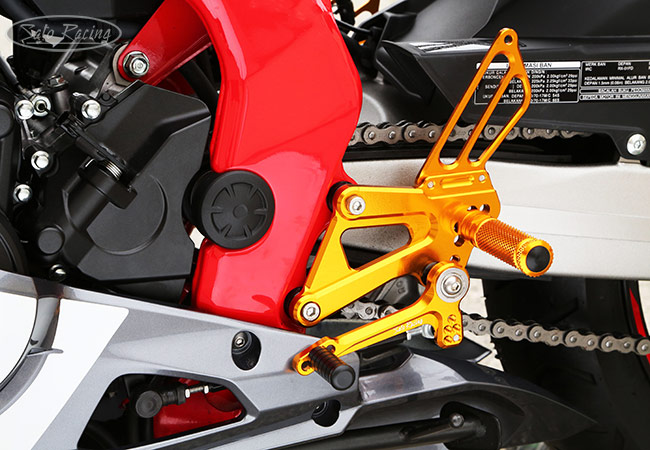 The foot peg position can be adjusted 5 ways. Additionally, the
mount location of the shift pedal can be adjusted horizontally.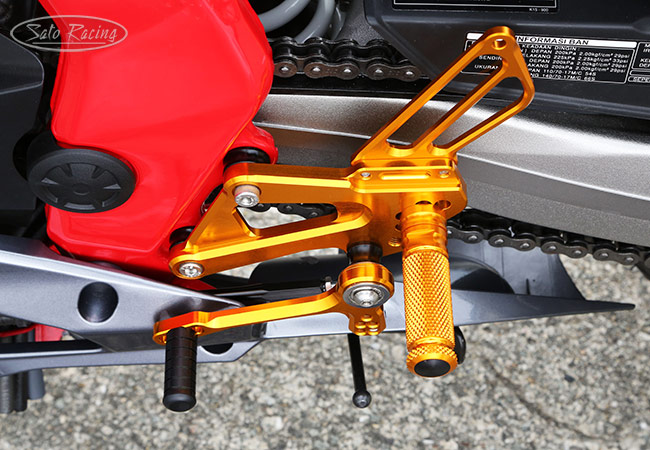 (Shifter provides a stock shift pattern only)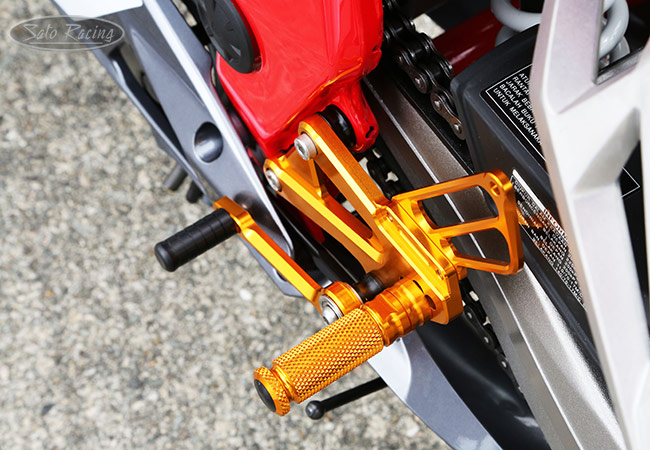 For standard CBR250RR (no quick shifter)
BLACK
H-C25017RS-BK
$450
GOLD*
H-C25017RS-GD
$450
For Honda quick shifter
BLACK
H-C25017RSQ-BK
$450
GOLD*
H-C25017RSQ-GD
$450
* Click Here for important info about Sato GOLD-anodized parts.
If you are outside the US and would like to purchase this part, Contact Sato Racing to request an estimate.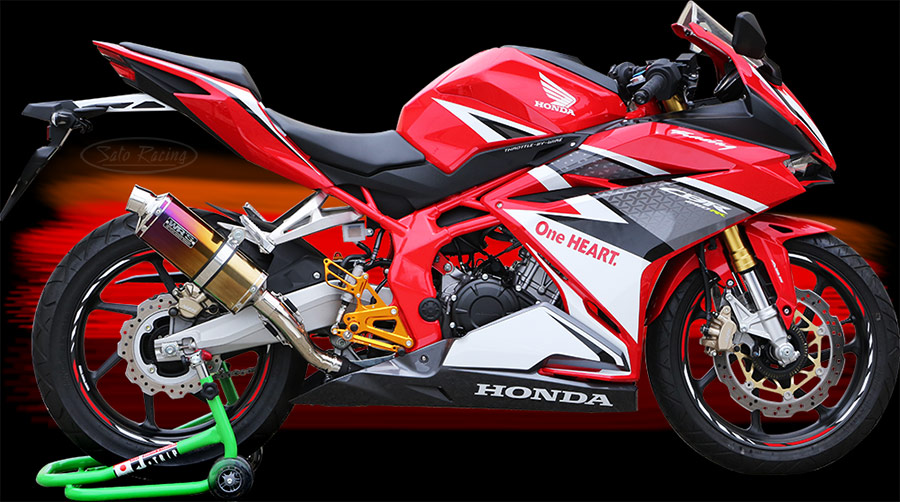 More Sato Racing items for CBR250RR '17-