MV AGUSTA BRUTALE 1090/RR ('13-'14)
REAR SETS
SATO RACING Rear Sets For 2013-14 Brutale 1090/R/RR is a track-engineered and tested design, with all parts CNC-machined out of high strength anodized billet aluminum. The shift pedal and integrated brake pedal utilize miniature double stainless bearings for smooth movement and a high quality feel. Knurled footpegs provide optimal grip, along with a comfortable, intuitive feel. Modular adjustable design lets you choose from 12 foot peg positions, in addition to the range of positions provided by the stock mount. You can switch from stock shift pattern to reverse shift pattern by rotating the shift arm 180 degrees. ABS-compatible.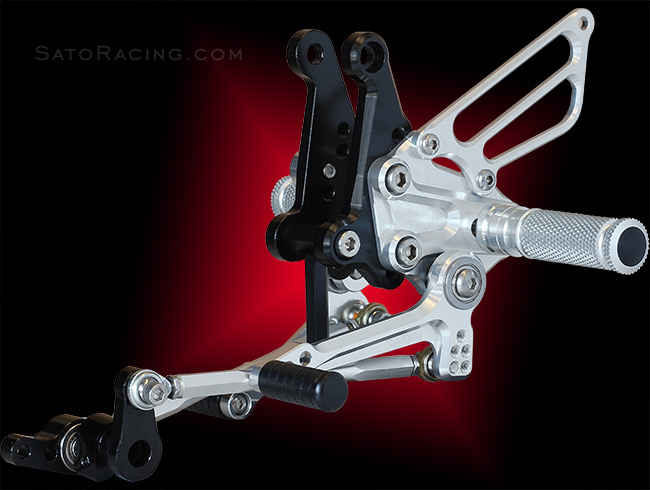 Choice of all-Black anodized finish, or Silver or Gold
anodized with contrasting Black-anodized base plates.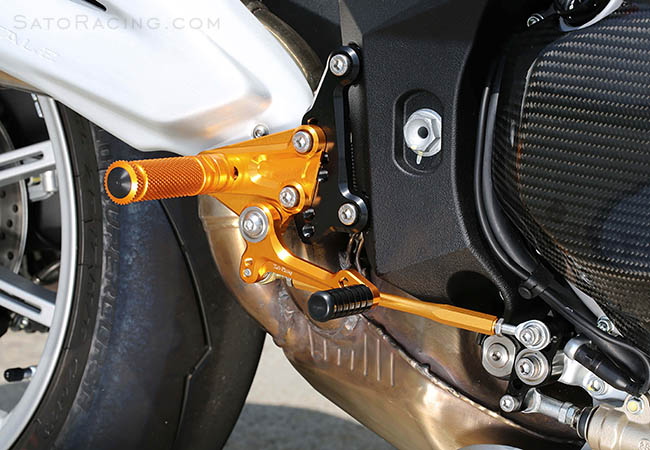 Both ends of the brake pedal assembly use double-stainless bearings
for smooth, precise movement and a solid pedal feel.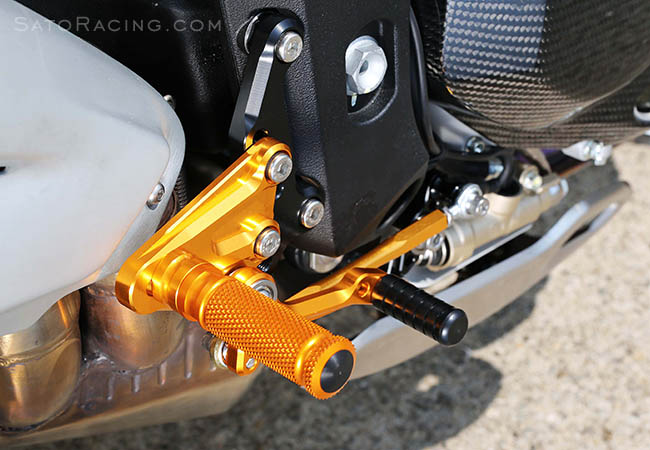 Foot pegs have a knurled pattern for excellent grip characteristics.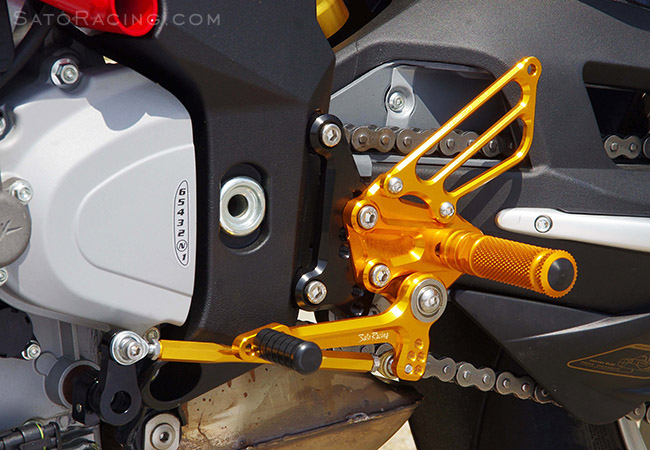 You can fine-tune the shift stroke by repositioning the Shift Rod where it links to the Shift Pedal.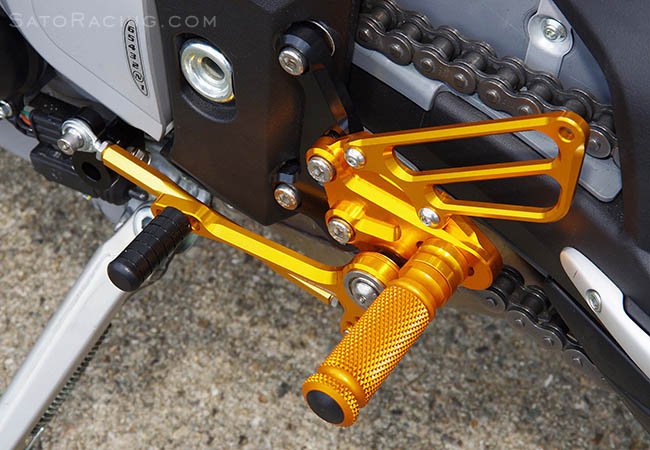 The step plate, foot peg and pedal tip each offers customizable positions.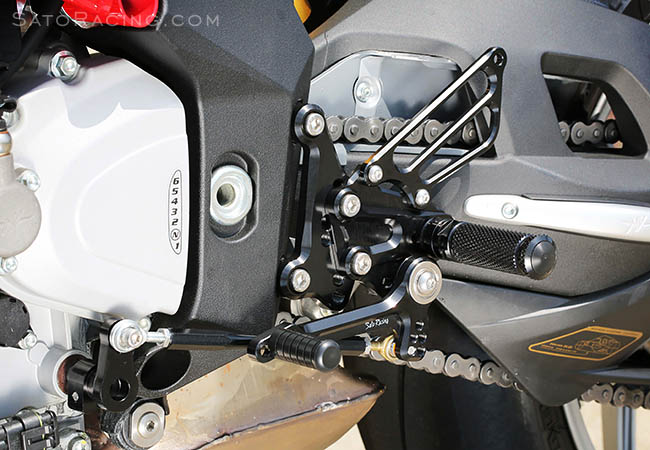 Stock shift pattern shown. You can switch to GP-style reverse shift pattern by rotating the shift arm.
BLACK
MV-BRU13RS-BK
$690
SILVER
MV-BRU13RS-SV
$690
GOLD*
MV-BRU13RS-GD
$690
* Click Here for important info about Sato GOLD-anodized parts.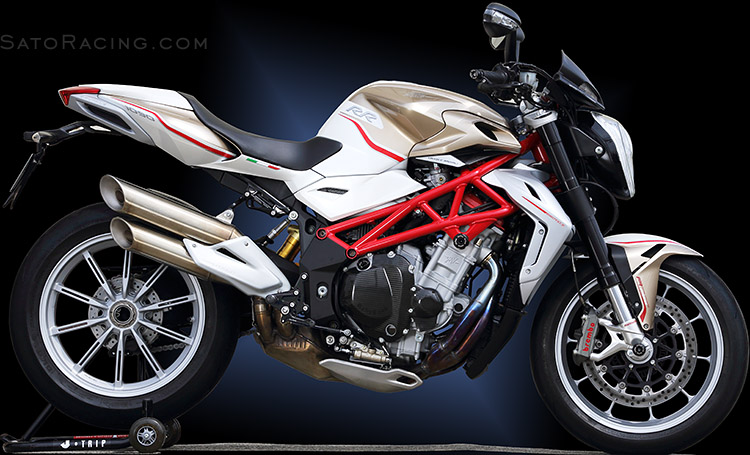 SATO RACING offers a full selection of Replacement Parts for our Rear Sets.
* * * Contact us to place an order * * *
To find out individual part names & numbers, see the illustrated
parts list included with your Sato Racing Rear Sets.

More Sato Racing items for MV Agusta Brutale 1090/RR