HONDA VTR250 ('98- )
REAR SETS
SATO RACING Rear Sets for 1998 and up Honda VTR250 are CNC-machined from billet aluminum and anodized in your choice of deep Black, or Silver (natural metal) finish over black base plates. Select from 6 adjustable peg positions that bring your feet higher up and further back compared to stock, for a more aggressive riding position ideal for the fast stretches and steep lean angles of the track. Easily switch from stock shift to reverse (GP) shift pattern too.

An optional matching Sub Plate set can be added too, for a clean custom look.
POSITIONS
| | | |
| --- | --- | --- |
| 1 | 20mm Back | 10mm Up |
| 2 | 20mm Back | 20mm Up |
| 3 | 20mm Back | 30mm Up |
| 4 | 30mm Back | 10mm Up |
| 5 | 30mm Back | 20mm Up |
| 6 | 30mm Back | 30mm Up |
note: all measurements are in relation to stock position (0 mm).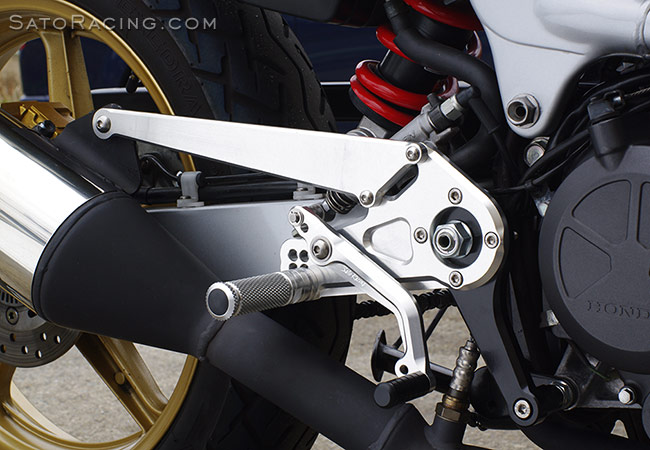 The shift and brake pedals utilize double stainless bearings for smooth, precise movement
and a solid feel. These Rear Sets are shown installed with an optional Return Spring.
Rear Sets kit includes a hydraulic brake light switch that attaches to the master cylinder.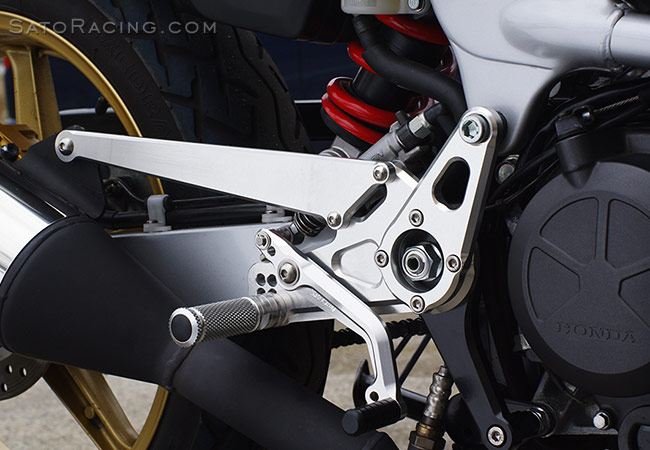 Our Foot Pegs have a finely knurled pattern for great grip and a comfortable, intuitive feel.
There are 6 adjustble Foot Peg positions, bringing your feet up and back compared to stock.
( Rear Sets shown installed with optional Sub Plates )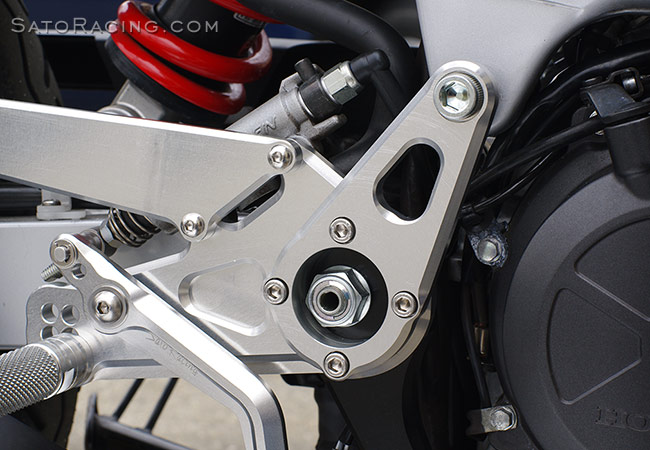 Optional Sub Plates add a stylish touch to our VTR250 Rear Sets.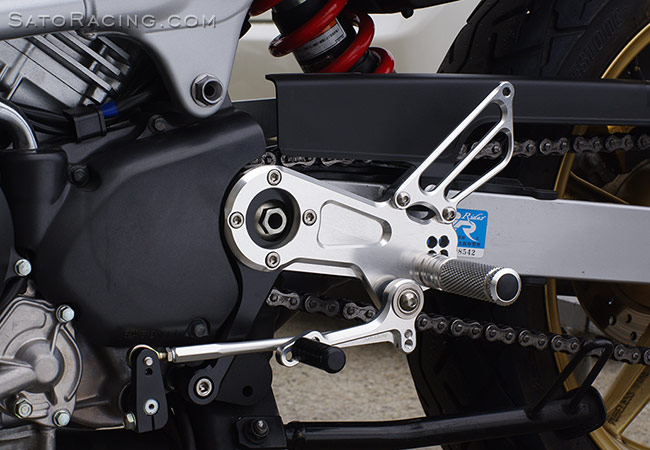 You can switch from stock shift pattern to GP-style reverse shift
pattern by flipping the shift arm the opposite direction.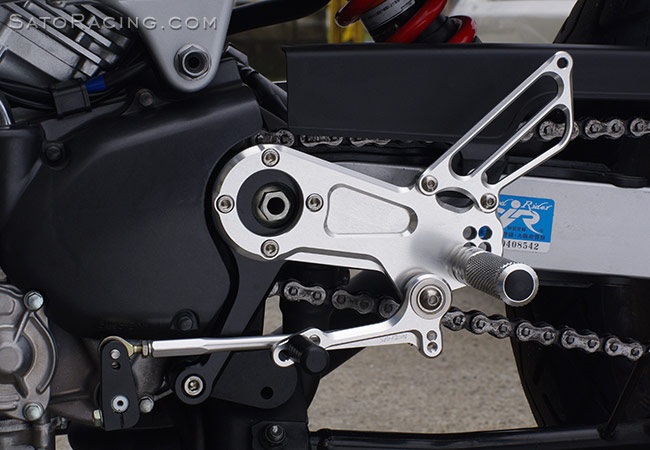 Pedal Tip position is adjustable. The standard Pedal Tips are made of abrasion-resistant Delrin.
Additional Pedal Tip styles, such as aluminum Pedal Tips with rubber grips, are also available.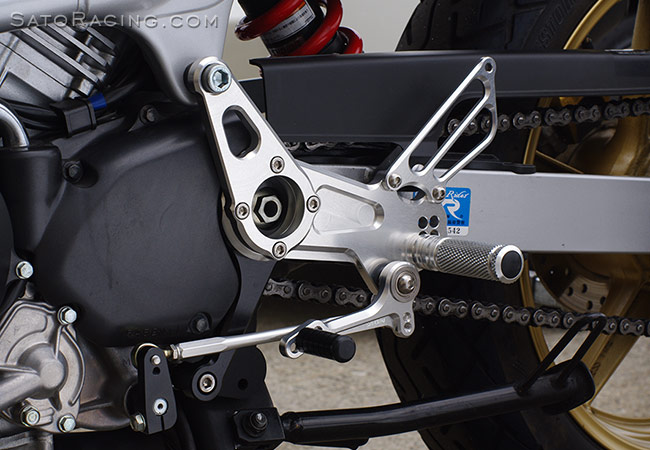 ( Rear Sets shown with optional Sub Plates )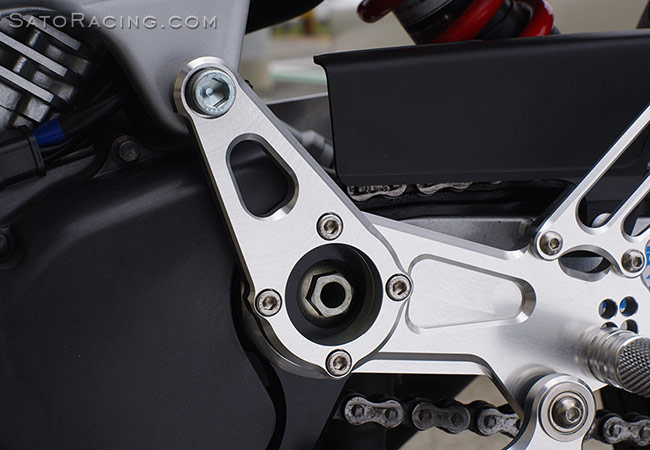 ( Sub Plate )
REAR SETS
BLACK
H-V250RS-BK
$585
SILVER
H-V250RS-SV
$585
(Brake light switch included.)
- Optional Part -
SUB PLATES
(Set of 2)
BLACK
H-V250RS-SP-BK
$145
SILVER
H-V250RS-SP-SV
$145

SATO RACING offers a full selection of Replacement Parts for our Rear Sets.
* * * Contact us to place an order * * *
To find individual part names & numbers, see the illustrated parts list
included with your Sato Rear Sets, or Download the PDF: Parts List

More Sato Racing items for VTR250






HOME | HONDA Index