KAWASAKI Z900 ('17-'20)
FRAME SLIDERS + ENGINE SLIDERS
SATO RACING Frame Sliders and Engine Sliders for 2017-20 Kawasaki Z900 (ZR900B) utilize slider pucks made of tough, abrasion-resistant DELRIN plastic for excellent slide performance, protecting the bike from potentially serious damage if you lay it down at speed on the track.

Our Frame Sliders are attached to the frame with chrome molybdenum bolts, protecting the upper bodywork and other exposed parts from scrapes or more serious damage, while the Engine Sliders (sold separately) attach around the engine case, protecting the lower section of the bike.
FRAME SLIDERS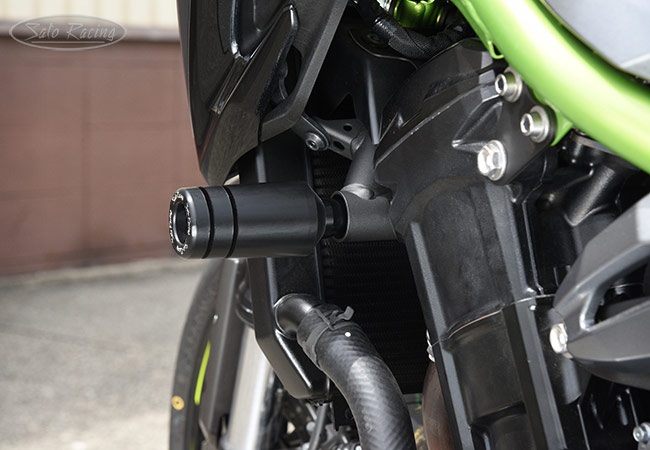 This model of Frame Sliders also fits the 2018 Z900RS.
To see these Frame Sliders installed on a Z900RS, click Here.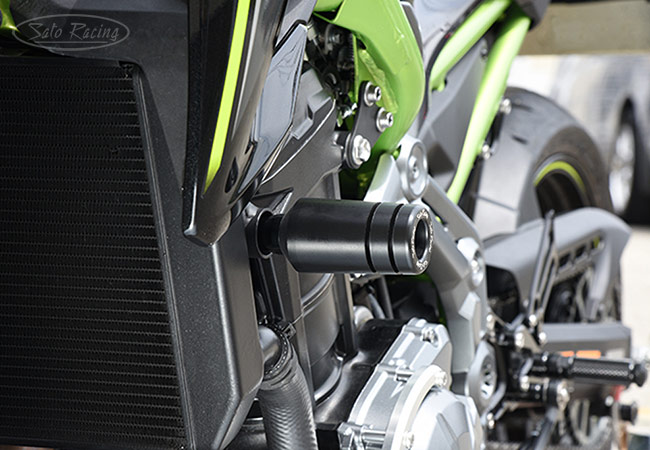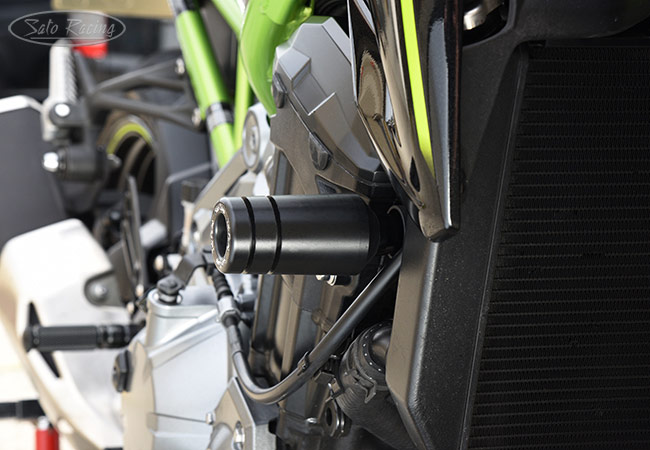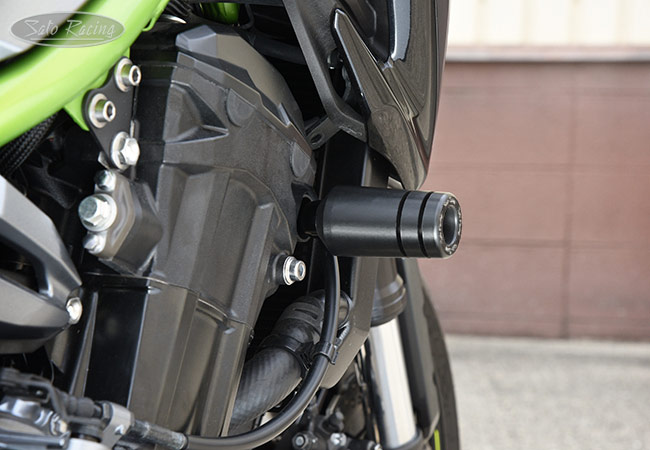 FRAME SLIDERS
(Set of 2)
K-Z917FS-BK
$120

KAWASAKI Z900 ('17-'20)
ENGINE SLIDERS
SATO RACING Engine Sliders for 2017-20 Kawasaki Z900 feature slider pucks made of tough, abrasion-resistant DELRIN, which are mounted onto high strength anodized billet aluminum brackets that fit around the engine case, protecting the engine and other exposed parts on the lower section of the bike from scrapes or more serious damage if in a slide at speed on the track. (L/R set of 2)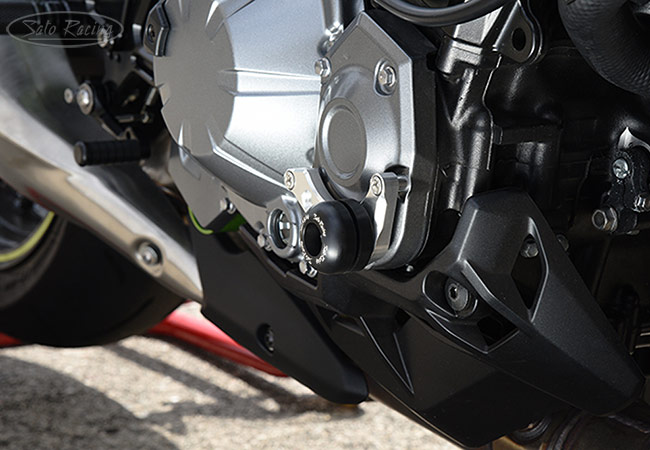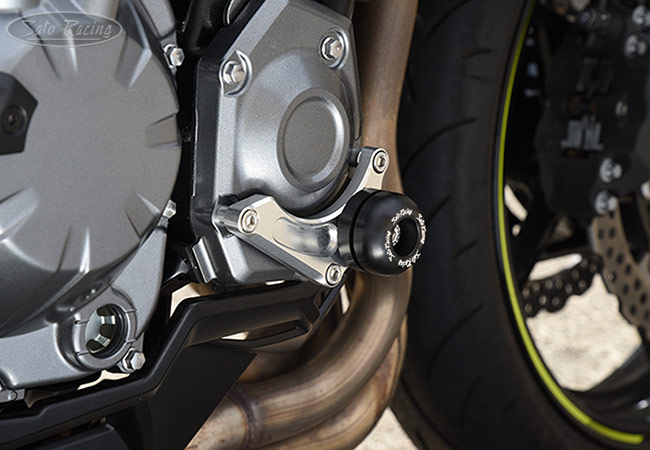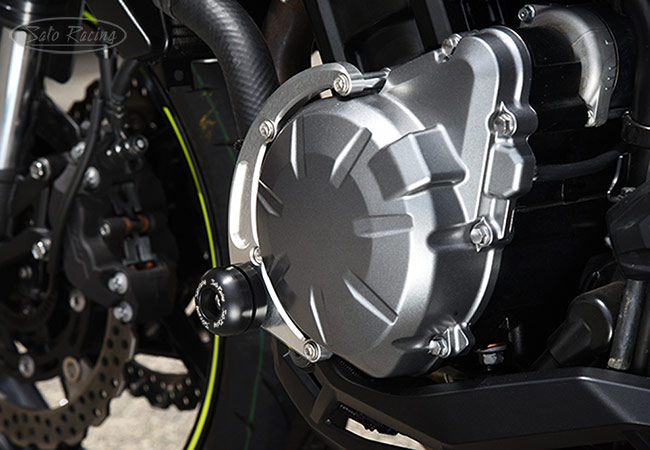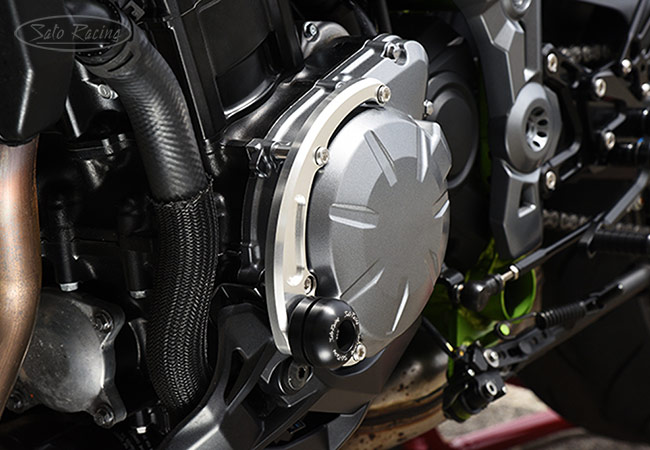 ENGINE SLIDERS
(L/R Set of 2)
K-Z917ES
$185
Have questions or prefer to order by phone? You can call us to place an order -



More Sato Racing items for Z900