KAWASAKI Z900RS / CAFE ('18- )
TANDEM BRACKETS
SATO RACING Tandem Brackets for 2018+ Kawasaki Z900RS / CAFE replaces the plain stock brackets / peg holders with a beautifully machined set of brackets made of light-weight, high strength anodized billet aluminum, in Gold and Black anodized finish. For use with the stock passenger pegs.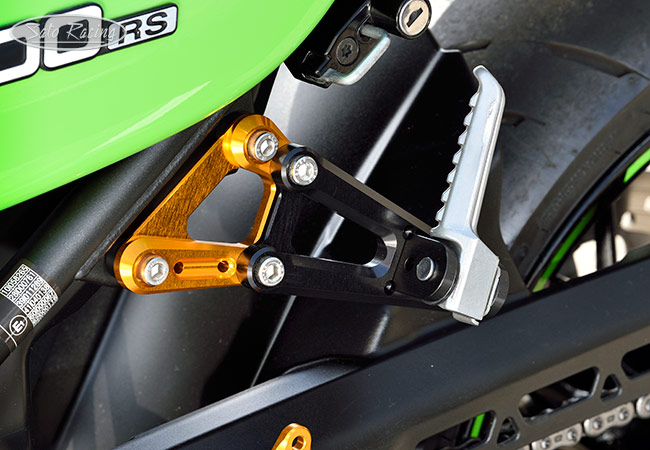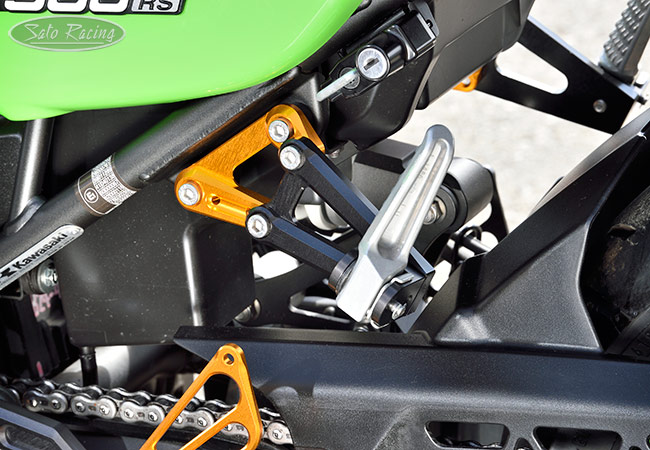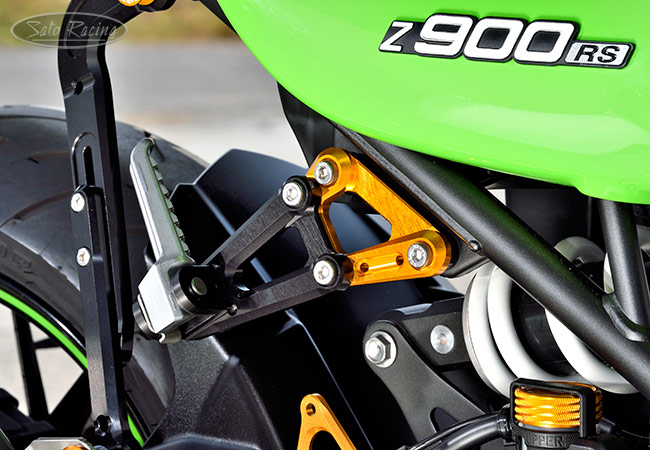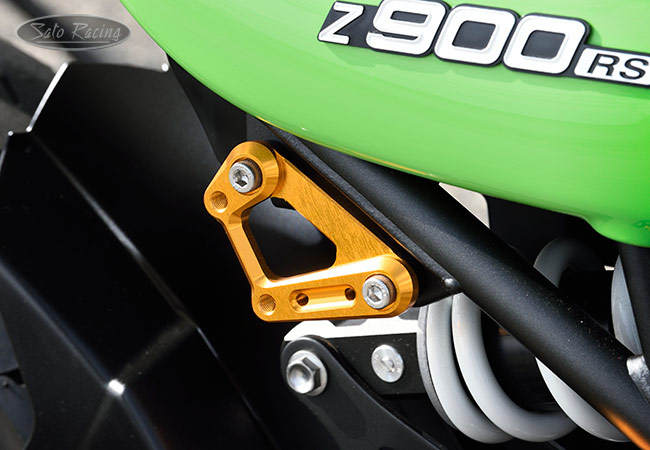 The black peg holder extension pieces can be removed when you are not using them,
transforming the gold bases into stylish racing hooks ideal for hooking tie-down straps.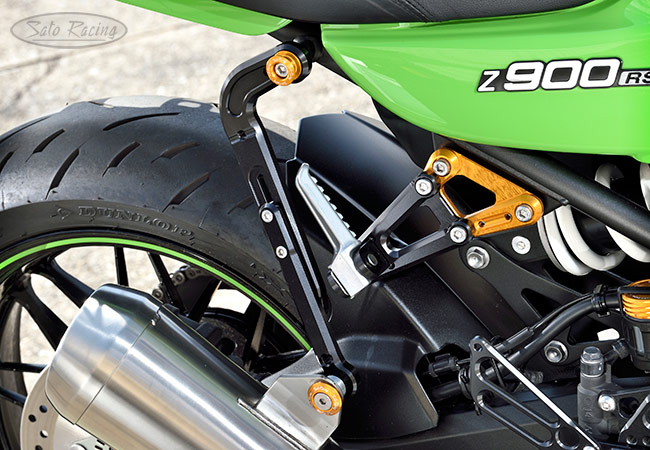 Tandem Bracket shown installed with Universal Canister Hanger part# UCH-225LBK.
Our Tandem Brackets delete the stock hanger, so this 'universal' hanger is recommended
if installing our Tandem Brackets with an exhaust system that is designed to hang from
the end of the stock R-side bracket.
TANDEM BRACKETS
K-Z9RSTB
$290
Click Here for important info about Sato GOLD-anodized parts.
ARRIVING SOON
Have questions or prefer to order by phone? You can call us to place an order -



More Sato Racing items for Z900RS