SUZUKI SHIFT ARM
SATO RACING Shift Arm for Suzuki models is precision CNC-machined from high strength billet aluminum and anodized in a deep Black finish. Includes a rod end and attachment hardware. Works great with Sato Rear Sets! Features 2 mounting positions for attaching the rod end, so you can adjust the shift stroke to your preference. (Use stock flange head bolt to tighten Shift Arm onto shift spindle). 2 versions of this Shift Arm are available:

Part# S-CA (includes male rod end)
Fits*:
GSX-R600/ 750 ('06-'16)
GSX-R1000 ('09-'16 / '17- )

Part# S-CA2 (includes female rod end)
Fits*:
GSX-S1000/F/Z '15-'20
GSX-S750/Z '15-'20
GSX-R1000 ('00-'08)
GSX750/1100S Katana/ GSX-R1100 / TL1000
HAYABUSA / RF900/ GSF/Bandit
(does not fit GSX1250)
KATANA '20-

*Stock shift arm / shift rod setup. In some cases you might require a different type of rod end than recommended, such as if you are using it with an aftermarket quick shifter.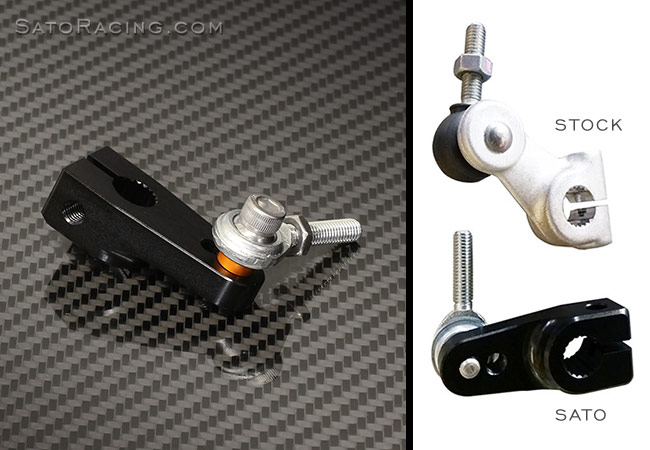 There are 2 mounting holes on the Shift Arm: Attaching the rod end to the inner hole will give you a shorter shift stroke, with a corresponding increase in pedal force required due to having less leverage, while attachment to the outer hole would would result in a longer stroke with a lighter shift feel. (Shift Arm part# S-CA shown above)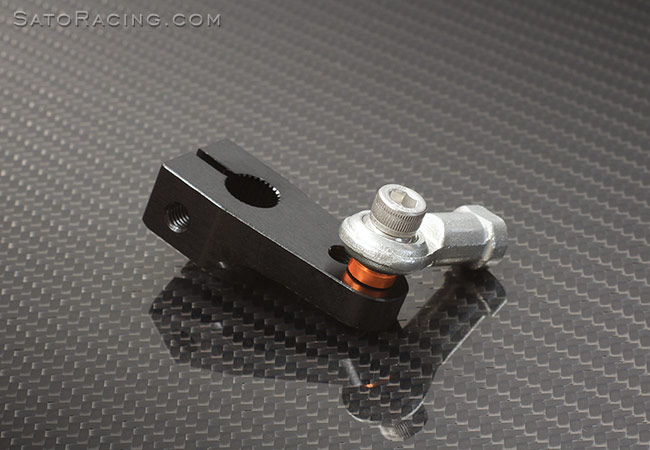 Shift Arm part# S-CA2 includes a female rod end.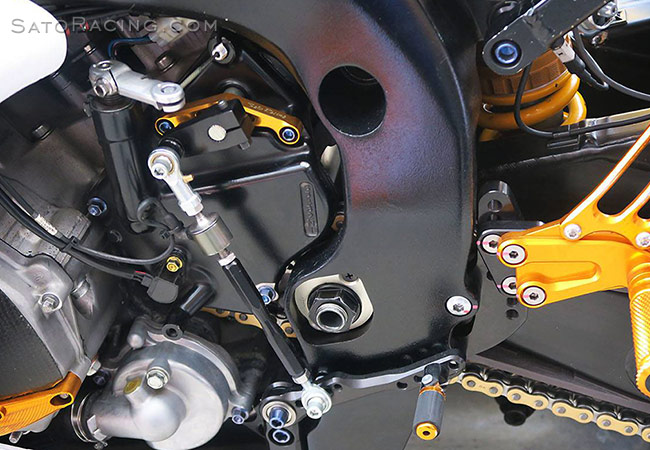 A prototype version of our Shift Arm kit is seen here on the Team Kagayama GSX-R1000
endurance race bike. Also shown are SATO GSX-R1000 Shift Spindle Holder, and SATO
GSX-R1000 'Race Concept' Racing Rear Sets installed.
SHIFT ARM
(+ Male Rod End)
S-CA
$85
SHIFT ARM
(+ Female Rod End)
S-CA2
$85
Have questions or prefer to order by phone? You can call us to place an order -



More Sato Racing items for SUZUKI