MOTO GUZZI V7 II ('15- )
REAR SETS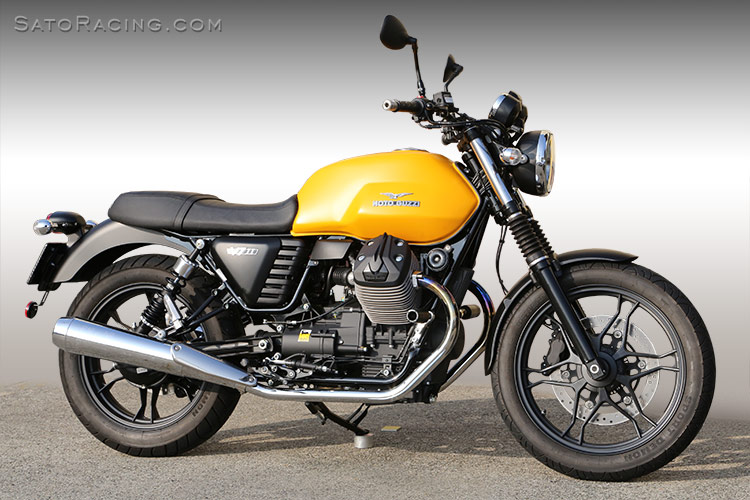 SATO RACING Rear Sets for Moto Guzzi V7 II series ('15-'16) are precision CNC-machined from billet aluminum in a unique cafe racer-inspired design that blends well with the retro style of the bike. The Rear Sets parts are anodized in your choice of a deep Black or brilliant Silver (clear metal) finish. Choose from a range of adjustable peg positions that bring your feet higher and rearward compared to stock, ideal for spirited riding.
POSITIONS
| | | |
| --- | --- | --- |
| 1 | 82.5mm Back | 7.5mm Up |
| 2 | 82.5mm Back | 22.5mm Up |
| 3 | 95mm Back | 22.5mm Up |
note: all measurements are in relation to stock position (0 mm).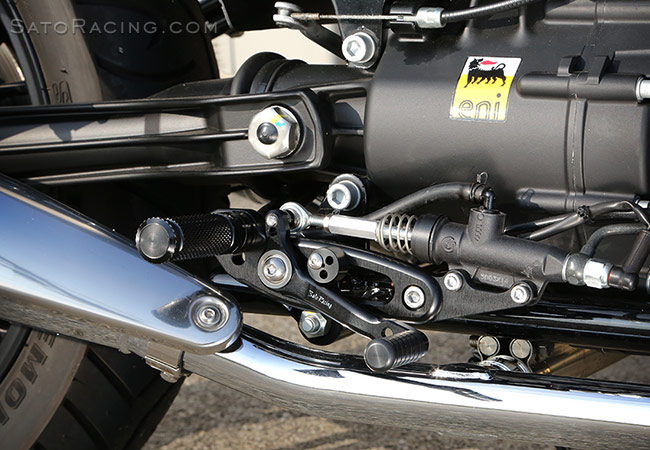 The shift and brake pedals utilize double stainless bearings
for a solid feel and smooth, precise lever actuation.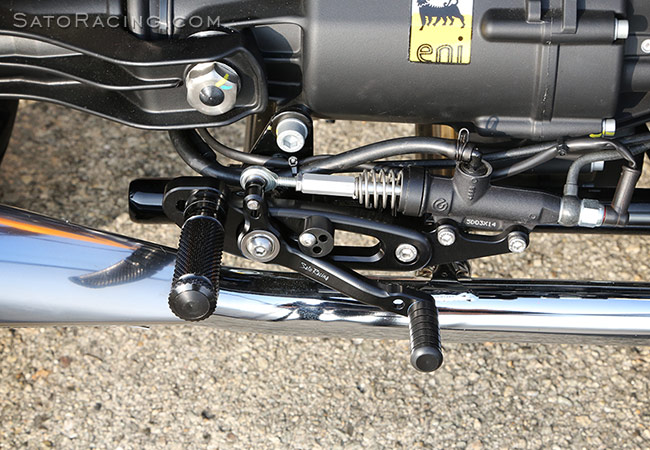 Our V7 II Rear Sets are positioned rearward compared to the stock foot rests, bringing
your feet further back for a more 'tucked in' riding position ideal for the track.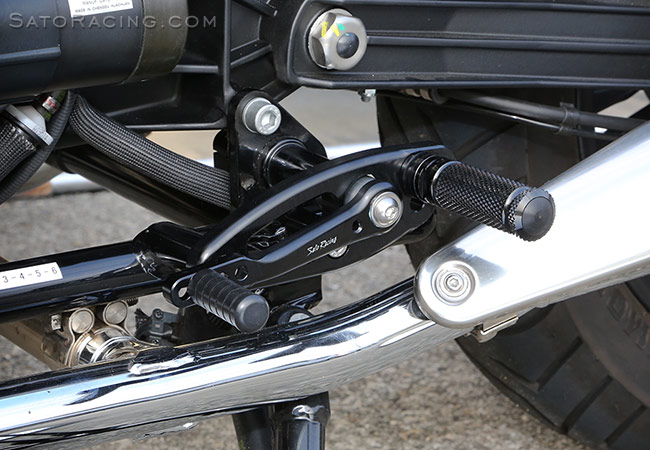 The Foot Pegs feature a deep knurled pattern for excellent grip characteristics. Foot Peg
mounting position is adjustable. You can also choose from several pedal tip positions.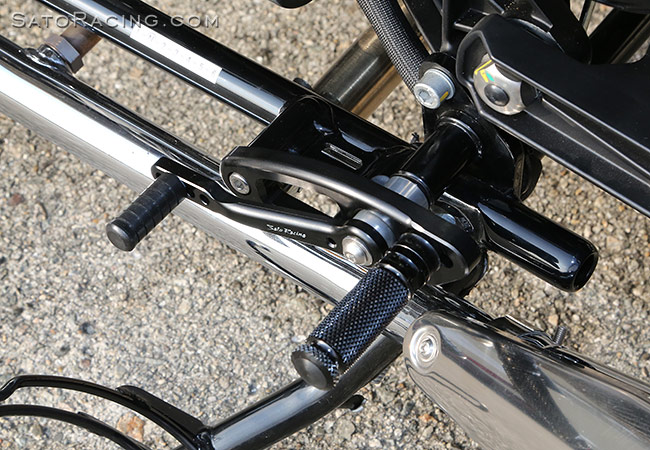 BLACK
MG-V715RS-BK
$535
SILVER
MG-V715RS-SV
$535

SATO RACING offers a full selection of Replacement Parts for these Rear Sets.
* * * Contact us to place an order * * *
To find out individual part names & numbers, see the illustrated parts list included
with your Sato Racing Rear Sets, or view the PDF file: Rear Sets Parts List

More Sato Racing items for Moto Guzzi V7 II