KAWASAKI ZRX1200 DAEG ('09-'16)
REAR SETS


SATO RACING Rear Sets for Kawasaki ZRX1200 DAEG* features a track-engineered design, with components precision CNC-machined out of high strength anodized billet aluminum with stainless steel bolts and hardware. Adjustable peg mounting positions bring your feet significantly higher up and further back compared to the stock foot position, for a sportier, more aggressive riding position that can also help you to maximize lean angle during cornering without worrying about scraping the pegs. Choice of deep Black or vivid Gold finish.

* Although this set was designed for the later (Japan-only) DAEG model, it should also be compatible with earlier ZRX1100 and ZRX1200 model years that have a compatible aftermarket exhaust with a similar design to the one seen in the first photo below. Some positions might not be compatible with the stock exhaust due to interference issues.
POSITIONS
| | | |
| --- | --- | --- |
| 1 | 35.5mm Back | 55mm Up |
| 2 | 48mm Back | 55mm Up |
| 3 | 45mm Back | 68.5mm Up |
| 4 | 57.5mm Back | 68.5mm Up |
note: all measurements are in relation to stock position (0 mm).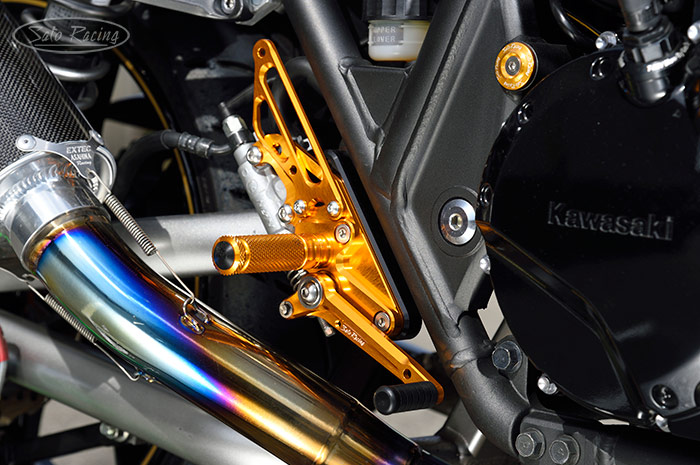 The shift and brake pedals incorporate miniature double stainless bearings for smooth, precise actuation with a solid feel. Modular adjustable design provides 2 mounting positions for the Foot Peg, and 2 diagonally adjustable positions for the Step Plate mount, for a total of 4 positions.

A Brake Light Switch that attaches to the master cylinder is included with these Rear Sets.

NOTE: If you have the stock exhaust, there may be interference between the brake pedal and the exhaust pipe in the lower positions, so an aftermarket exhaust with more clearance, such as the one shown in the above photo is recommended.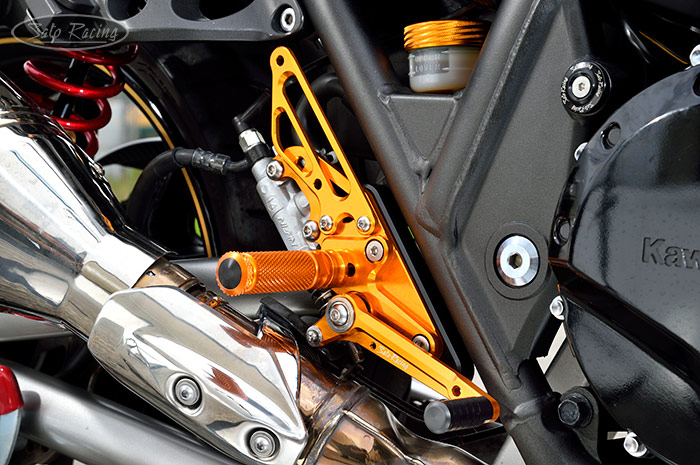 ZRX1200 DAEG with the OEM exhaust. Fitment with the stock exhaust is possible on the DAEG, but only the higher positions can be used. Compatibility with the stock exhaust on earlier ZRX1100 / ZRX1200 models is unconfirmed.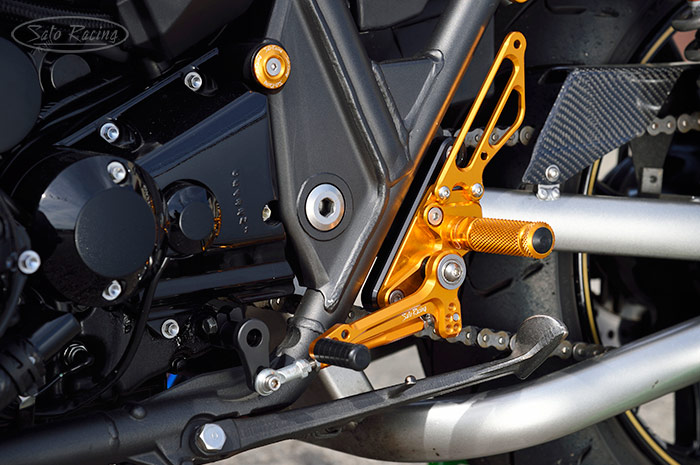 These Rear Sets can be set up for stock shift or reverse/GP shift
pattern by changing the mount angle of the provided shift arm.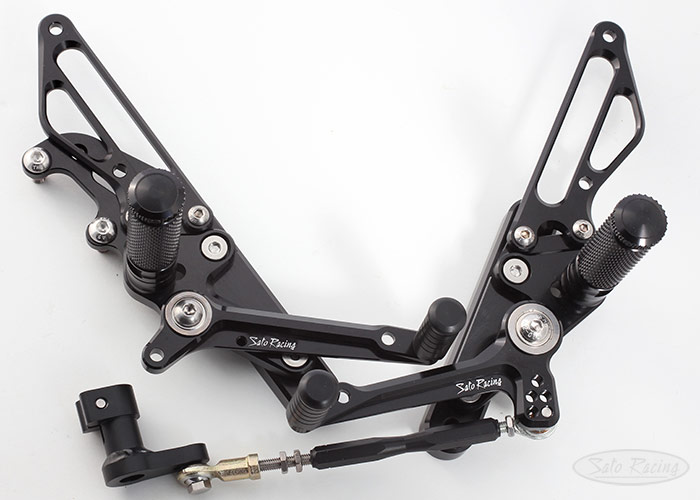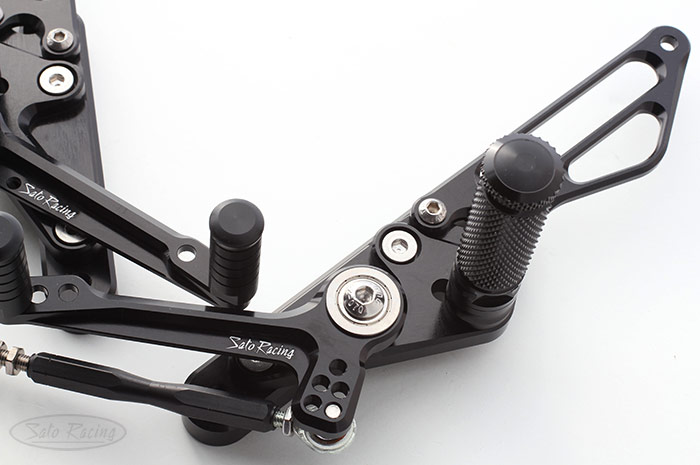 The Foot Pegs are fixed style (non-folding), and have a fnely knurled pattern for optimal grip, along with a comfortable, intuitive feel. The standard Pedal Tips are made of tough, abrasion-resistant black Delrin plastic, and are adjustable.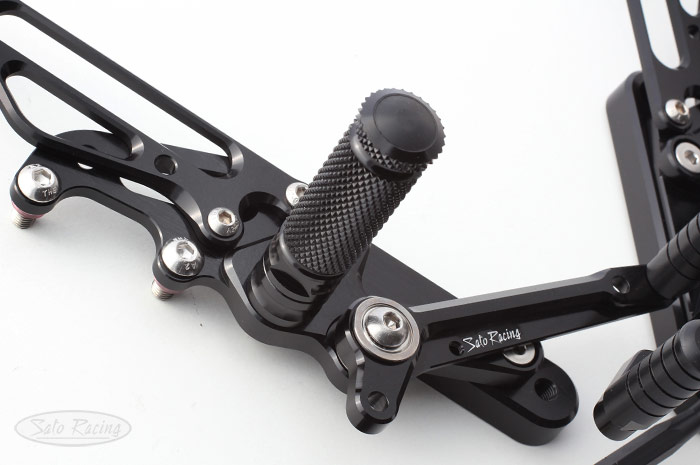 BLACK
K-ZRXDRS-BK
$620
GOLD *
K-ZRXDRS-GD
$620
* Click Here for important info about Sato GOLD-anodized parts.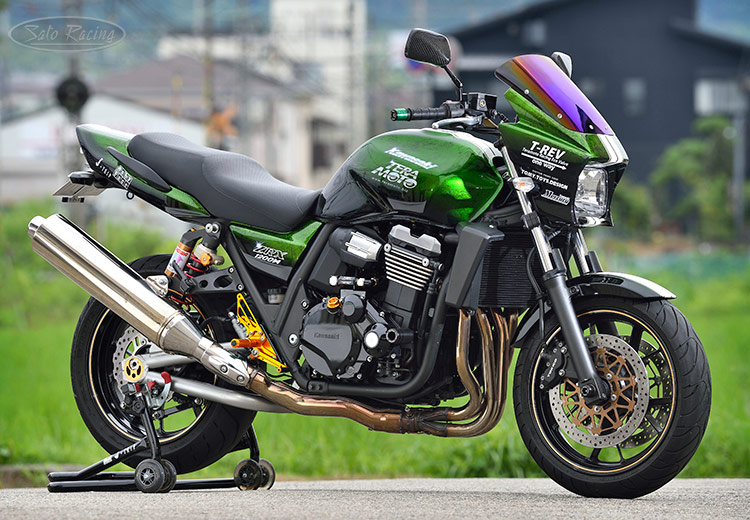 Have questions or prefer to order by phone? You can call us to place an order -



More Sato Racing items for ZRX1200