HONDA NC700/ NC750S ('12-'20)
REAR SETS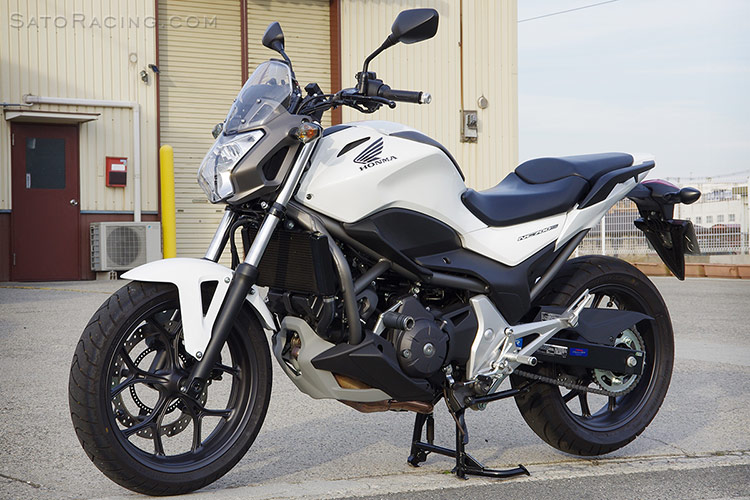 SATO RACING Rear Sets for Honda NC700 and NC750S feature track-engineered components precision CNC-machined from high strength billet aluminum and anodized in a brilliant Silver (natural metsl) finish. These adjustable Rear Sets provide 4 foot peg positions in a range that brings your feet higher up and further back compared to stock, for a sportier, less upright riding position well suited for the track.
POSITIONS
| | | |
| --- | --- | --- |
| 1 | 15mm Back | 27.5mm Up |
| 2 | 25mm Back | 27.5mm Up |
| 3 | 20mm Back | 37.5mm Up |
| 4 | 20mm Back | 47.7mm Up |
note: all measurements are in relation to stock position (0 mm).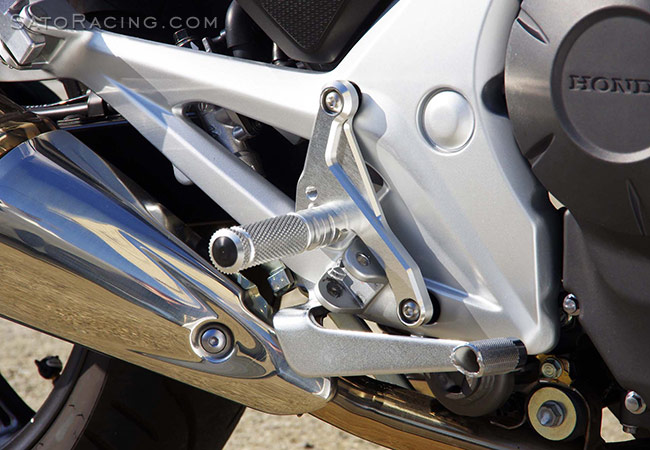 These Rear Sets are designed to utilize the stock brake pedal, reducing complexity
and simplifying installation. The Rear Sets mount over the stock peg holder brackets.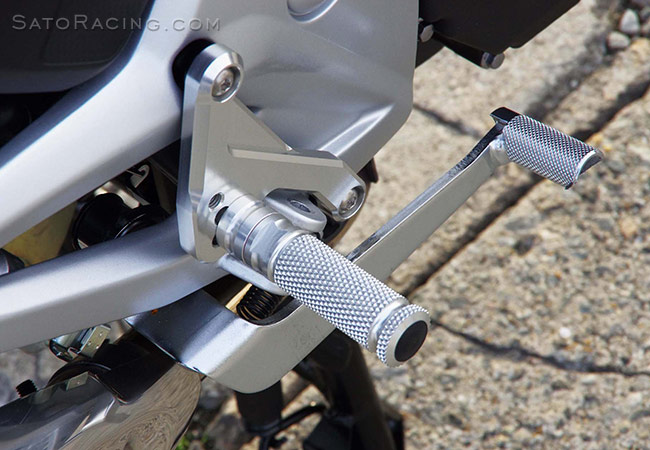 The Foot Pegs are adjustable to 4 positions (up to 47.5mm higher than stock!),
and feature a finely knurled pattern for excellent grip and an intuitive feel.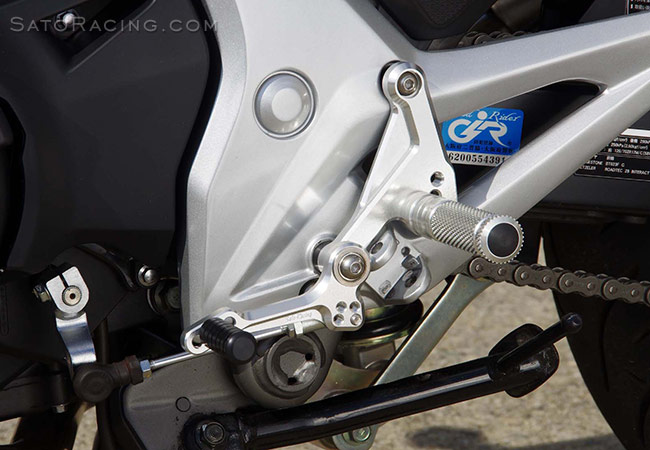 The shift stroke can be adjusted by changing the mounting position of the
shift rod at the base of the pedal. The pedal tip position is also adjustable.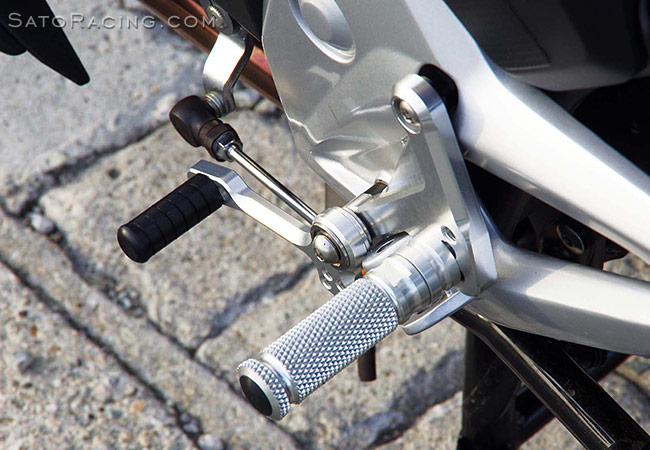 The shift pedal features double stainless bearings for smooth, precise lever actuation.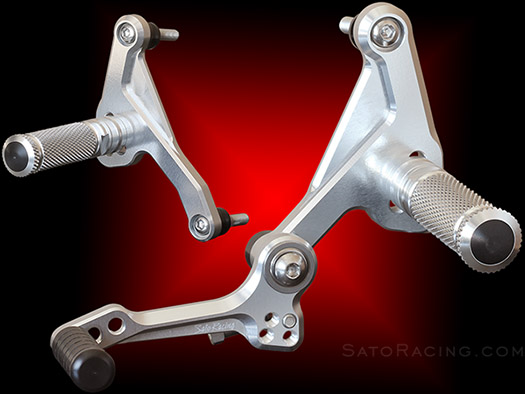 SILVER
H-NC700RS-SV
$265
Have questions or prefer to order by phone? You can call us to place an order -



SATO RACING offers a full selection of Replacement Parts for our Rear Sets.
* * * Contact us to place an order * * *
To find out individual part names & numbers, see the illustrated parts list
included with your Sato Racing Rear Sets, or view the PDF: Parts List

More Sato Racing items for NC700