HONDA CB1100 EX / RS ('17-'20)
REAR SETS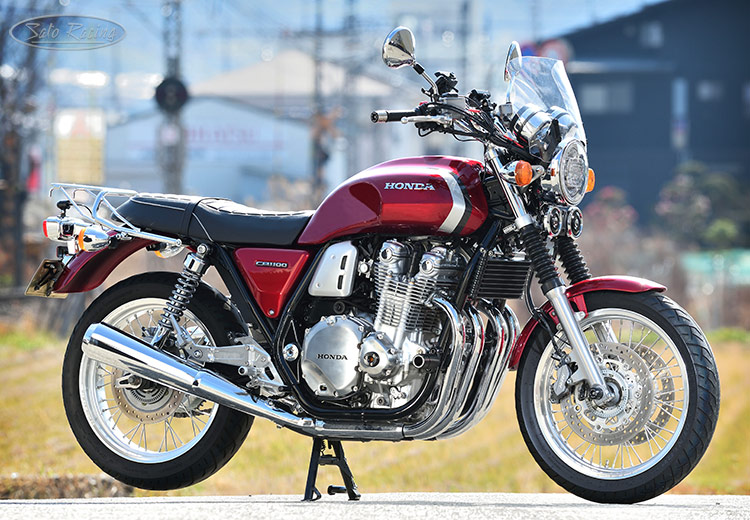 SATO RACING Rear Sets for 2017-20 Honda CB1100 EX / RS features components precision CNC-machined out of lightweight, high strength anodized billet aluminum, with stainless steel bolts and hardware. 2 adjustable peg mounting positions bring your feet higher up and further back compared to the stock foot position, for a sportier riding position. Includes tandem brackets for hanging the exhaust and attaching the stock passenger pegs. Choice of Black or Silver anodized finish.
POSITIONS
1
33mm Back
(1.3" Back)
38mm Up
(1.5" Up)
2
45mm Back
(1.8" Back)
50mm Up
(2" Up)
note: all measurements are in relation to stock position (0 mm).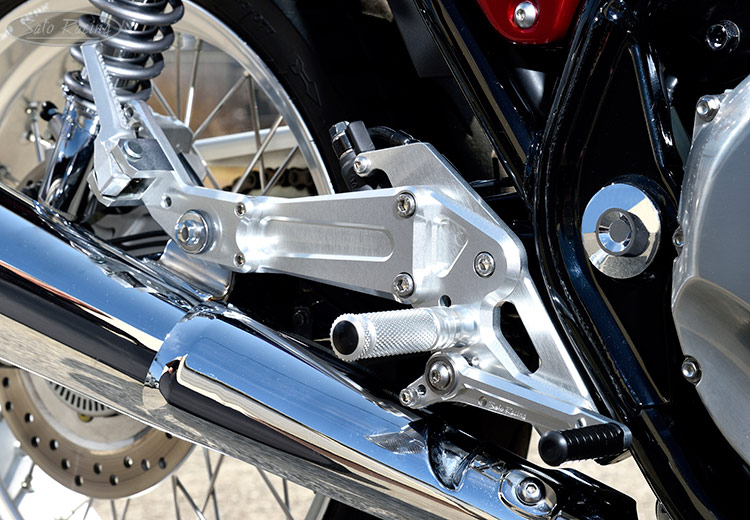 The shift and brake pedals incorporate miniature double stainless bearings for smooth, precise lever actuation with a solid feel. The Step Plate has 2 mounting positions for the Foot Peg.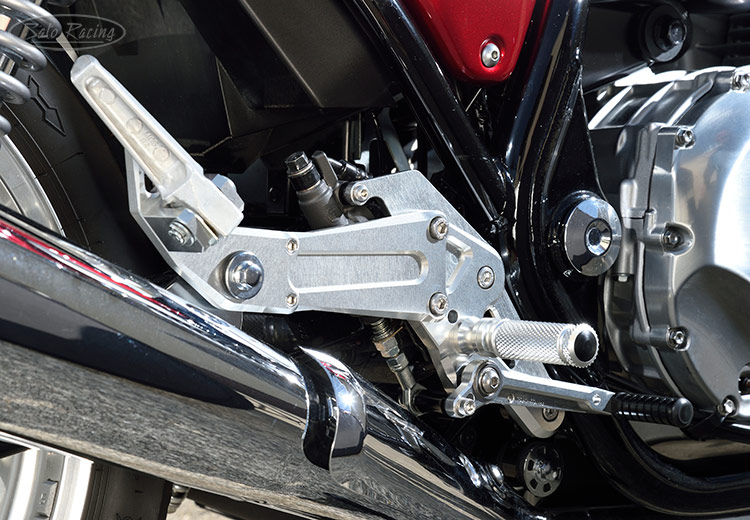 'Street'-friendly design - Compatible with the stock rear brake light switch.

Tandem Brackets have holders designed for use with the stock passenger peg hardware.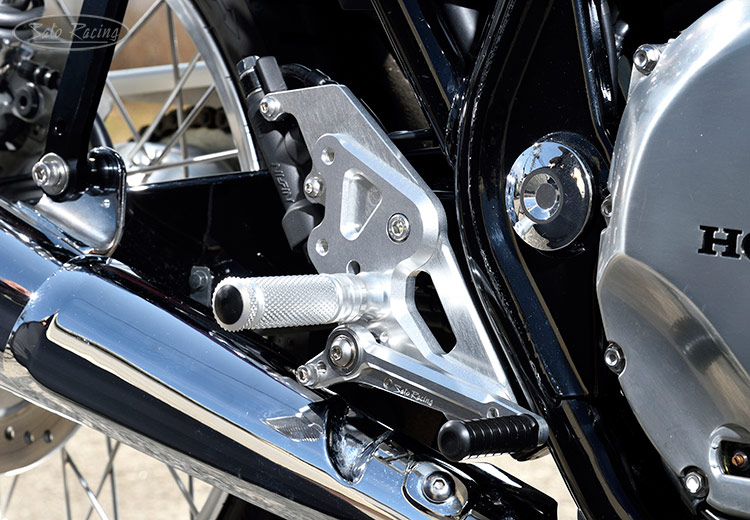 If you have an aftermarket single-side exhaust, and/or you don't need passenger pegs, you can omit the Tandem Brackets and use our Universal Exhaust Hanger instead. (See details below)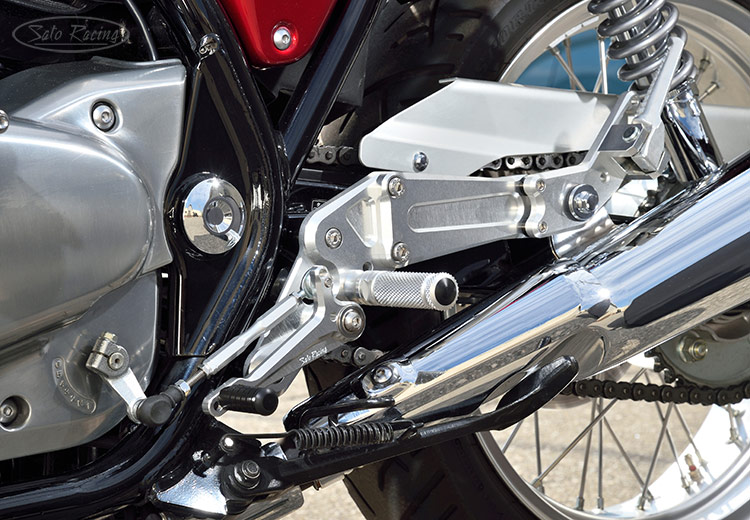 Foot Pegs are our classsic fixed style (non-folding) pegs, and have a finely knurled pattern for optimal grip, along with a comfortable, intuitive feel. Includes End Caps made of tough, abrasion-resistant black Delrin. The standard Pedal Tips (toe pegs) are also made of Delrin, and are adjustable.

Note: Installation requires modifying the side stand.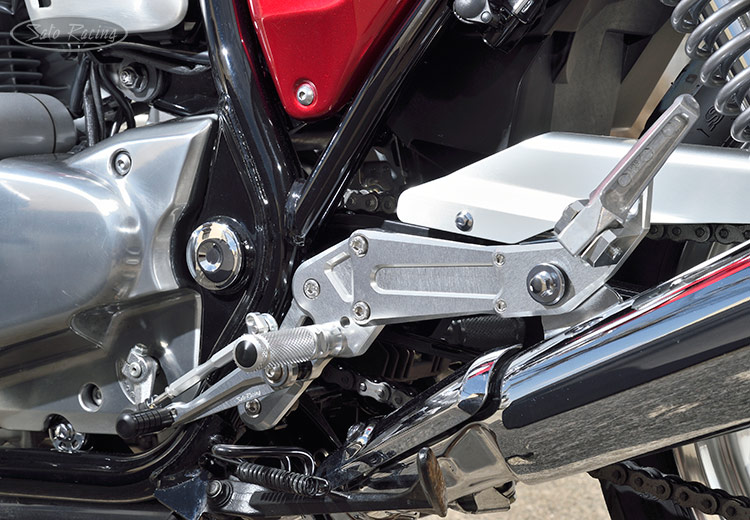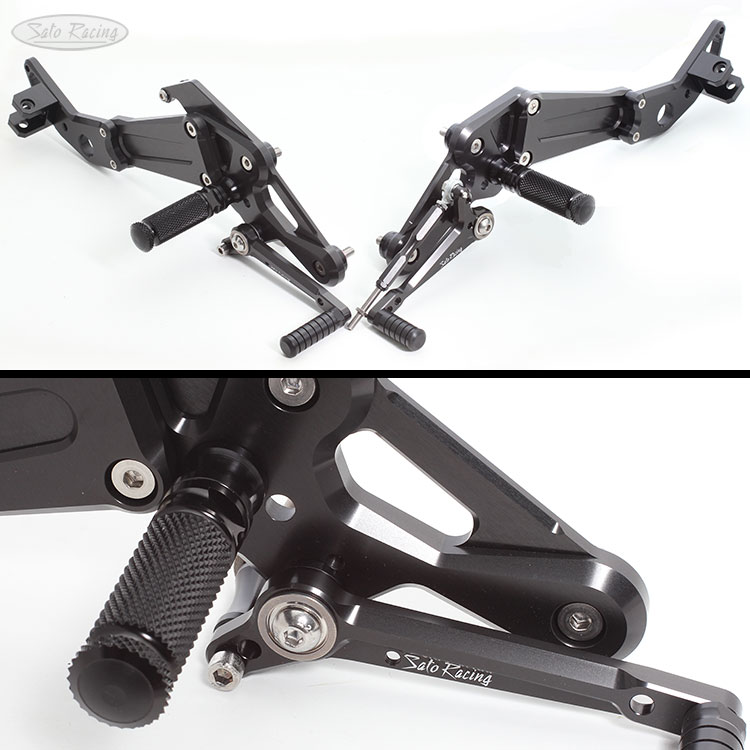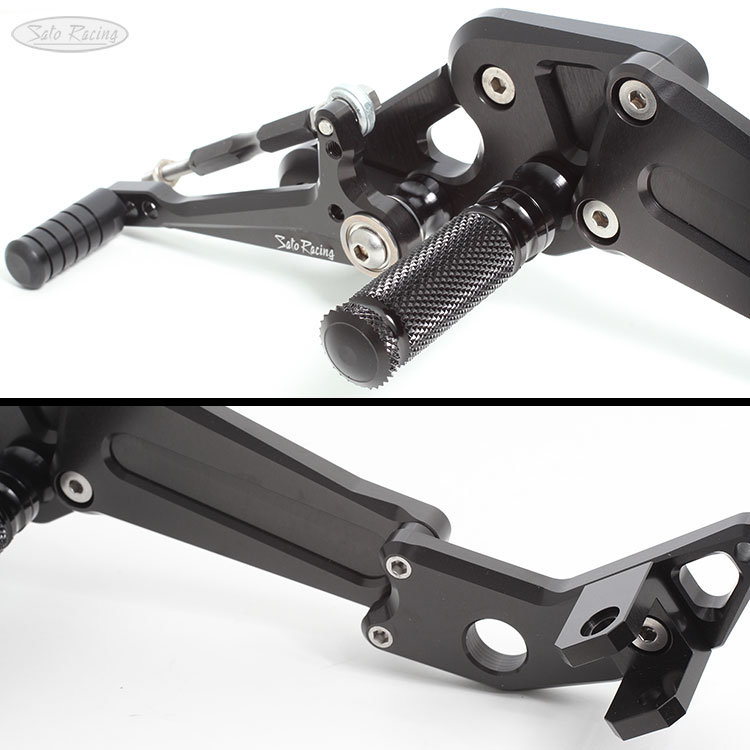 BLACK
H-CB110017RS-BK
$750
SILVER
H-CB110017RS-SV
$750

OPTIONS

CANISTER HANGER (Universal)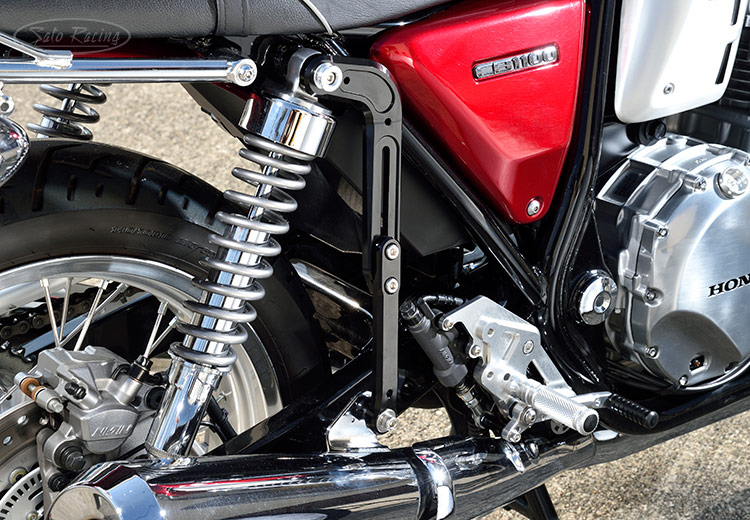 This adjustable Canister Hanger provides an alternate way to hang the exhaust canister from the upper suspension mount point, and may be preferable over the Rearset-mounted Tandem Brackets in some cases, such as if you have an aftermarket single-side exhaust, or if you don't need the passenger pegs and you just want to omit the tandem brackets. Choice of Black or Silver anodized finish.

Note: The Silver Tie-Down Spool seen at the upper suspension mount point in the above photo is sold separately.
225-300mm - Right Bend - BLACK
UCH-225RBK
$135
225-300mm - Right Bend - SILVER
UCH-225RSV
$135



Cutout-style FOOT PEG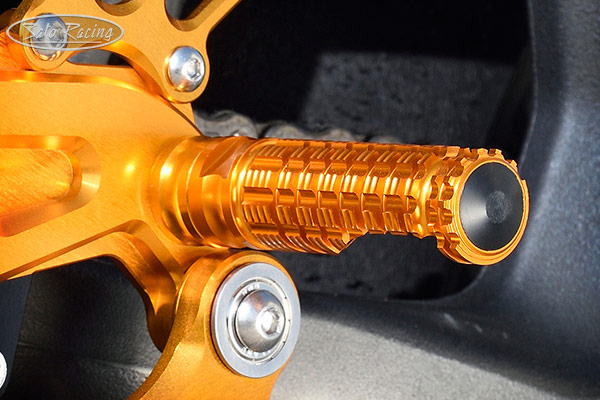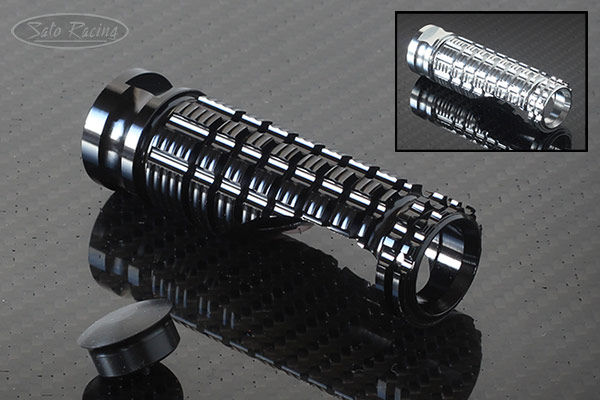 This super-lightweight anodized billet aluminum peg for competition use* features a rectangular-motif grip pattern. An End Cap made of abrasion-resistant black Delrin is included.

* NOTE: Due to the lightweight hollowed-out design, these pegs are intended for track use only. Not recommended for heavier riders or stunting purposes.
Race Concept Cutout-style FOOT PEG (Sold individually)
BLACK
RCPEG-BK
$48
SILVER
RCPEG-SV
$48
Have questions or prefer to order by phone? You can call us to place an order -



More Sato Racing items for Honda CB1100