YAMAHA FZ-10 / MT-10/ SP (2017-22)
(FZ-09 / MT-09 / XSR900 2014-20)
RACING HOOKS
SATO RACING Racing Hooks for 2017-22 Yamaha FZ-10 / MT-10/ SP provide sturdy anchor points at the tail section that are ideal for hooking tie-down straps. Hooks are precision machined out of light-weight, high strength billet aluminum, with your choice of Black or Gold anodized finish. They mount in place of the passenger peg brackets. Includes stainless steel bolts.

This Hook is symmetrical in design, and is sold either individually (for single-side install) or as a L/R set of 2.

This model can also fit 2014-20 FZ-09 / MT-09 / XSR900 (Details below).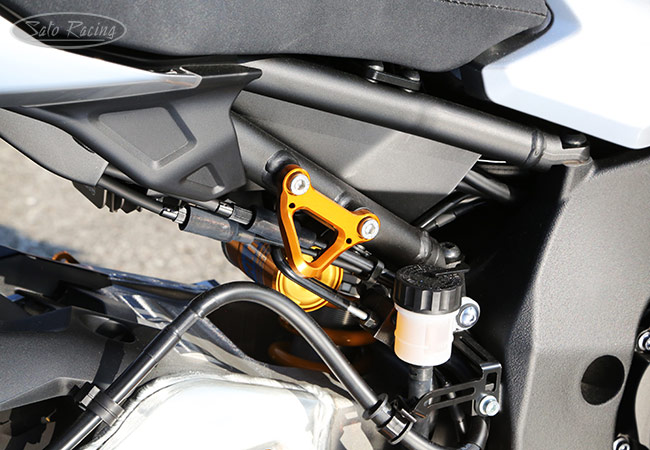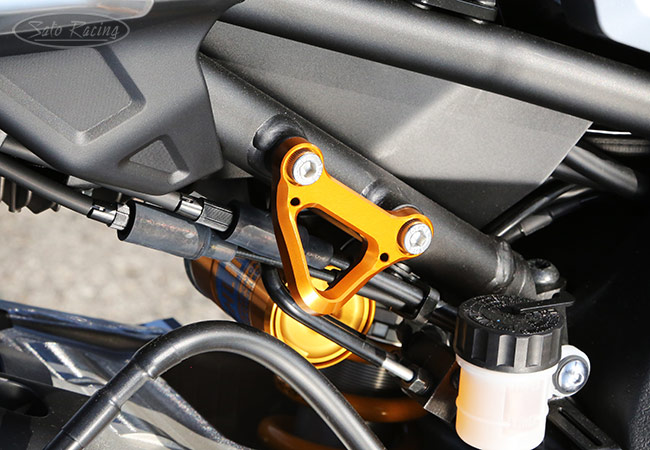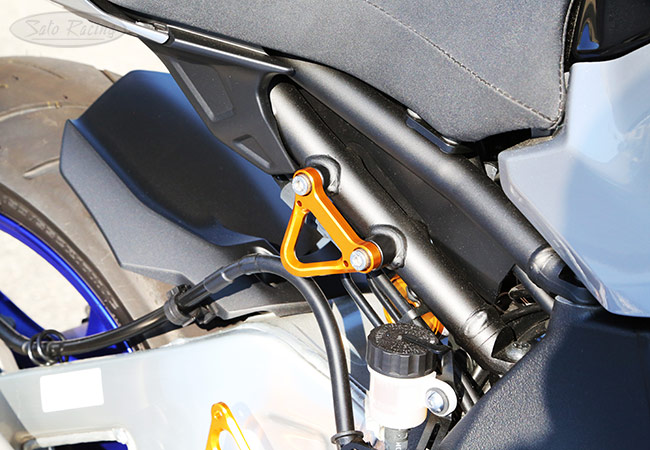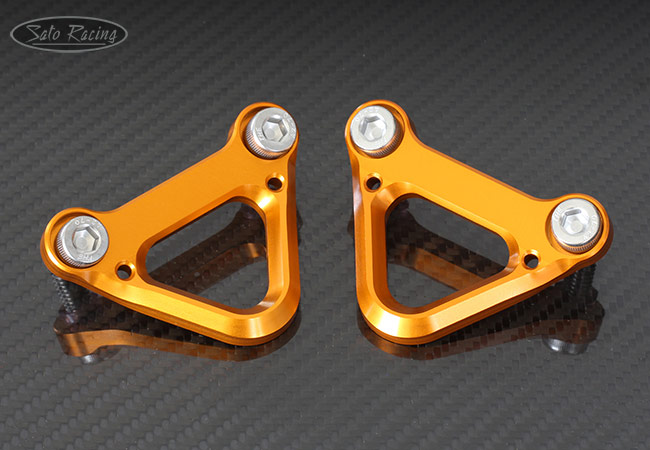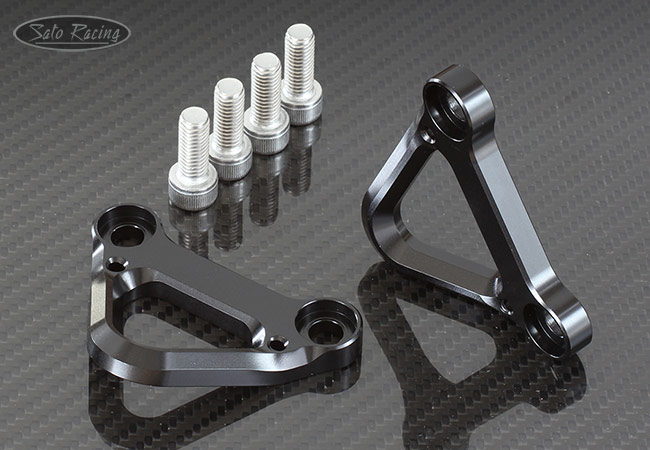 Single Hook
BLACK
Y-MT10HOOK-BK
$50
GOLD
Y-MT10HOOK-GD
$50

L/R set of 2 Hooks
BLACK
Y-MT10HOOK2-BK
$100
GOLD*
Y-MT10HOOK2-GD
$100
Click Here for important info about Sato color-anodized parts.
FZ-09 / MT-09 / XSR900 cross-compatibility:
Although designed for the MT-10, this Racing Hook model will also technically fit 2014-20 Yamaha FZ09 / MT09 / XSR900, since the hole spacing is the same. On those models, the right side hook will require adding a M8 x M6 Universal Bracket such as part# UB-M850-B behind the rear hole on the hook, and a corresponding Spacer Collar behind the forward hole, so you have a way to attach the rear brake reservoir. (These additional parts are not necessary for installation on FZ-10/ MT-10.)
UNIVERSAL BRACKET
50mm x M8 x M6 [BLACK]
UB-M850-B
$10.00
COLLAR 3-8
CLR3-8
$6.00
Have questions or prefer to order by phone? You can call us to place an order -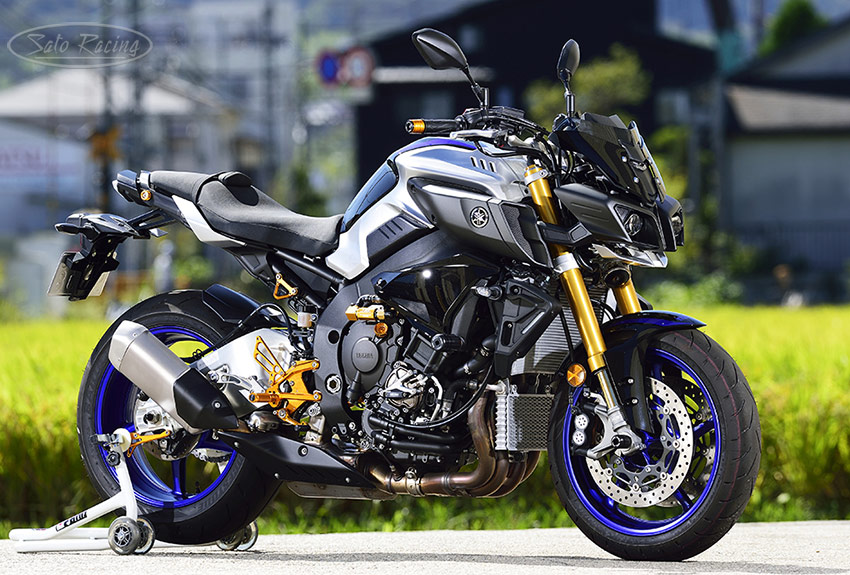 More Sato Racing items for Yamaha FZ-10 / MT-10