KAWASAKI ZRX1100/1200 / DAEG
FRONT AXLE SLIDERS
SATO RACING Front Axle Sliders for Kawasaki ZRX1100/1200 and ZRX1200 DAEG feature slider pucks made of high density, abrasion-resistant black DELRIN plastic, for optimal protection of the front wheel and fork area if you lay it down at speed. Slider pucks are fastened to the front axle hub with a stainless steel throughbolt. Easy install.

We make 2 models that fit Kawasaki ZRX series:
Part# S-GSX1AS-F fits 1997-2007 ZRX1100 / ZRX1200.
Part# K-ZRXDAS-F fits the Japan-only 2009-2016 ZRX1200 DAEG.
The following photos show our Axle Sliders for ZRX1200 DAEG.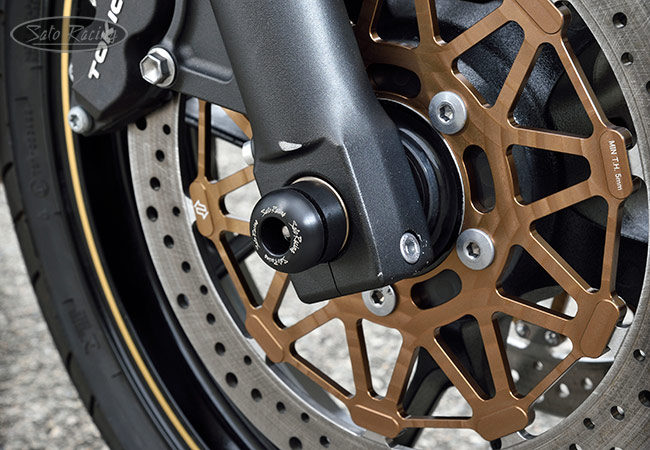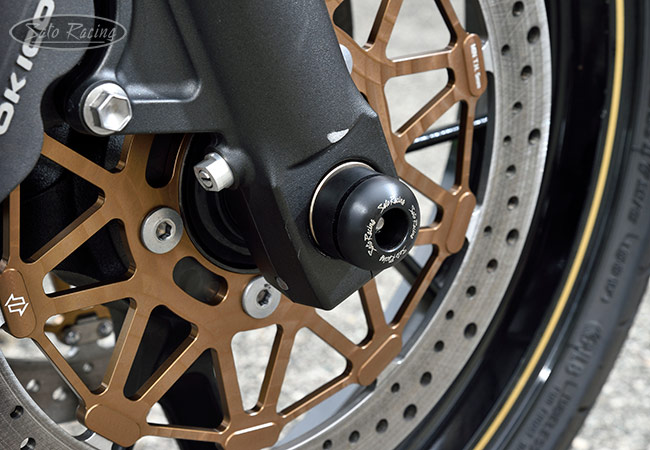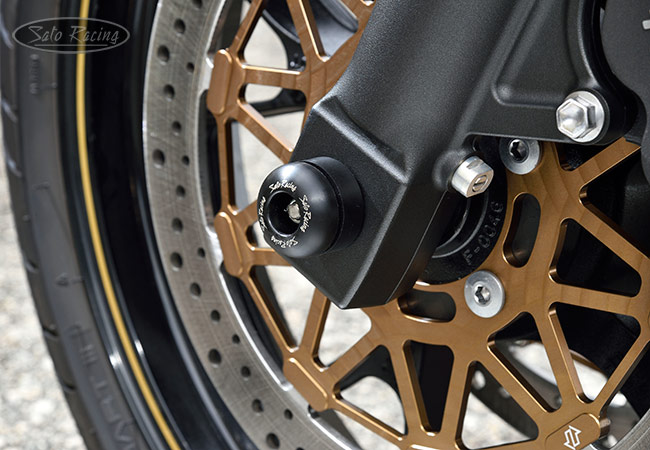 ZRX1100/ ZRX1200
S-GSX1AS-F
$54.95
ZRX1200 DAEG '09-'16
K-ZRXDAS-F
$54.95

More Sato Racing items for ZRX1100/1200/DAEG