KAWASAKI Z1000 ('10-'19) / NINJA 1000 (Z1000SX) ('11-'19)
FRONT AXLE SLIDERS
SATO RACING Axle Sliders for 2011 -19 Ninja 1000 (Z1000SX) and 2010-19 Z1000 feature slider pucks made of tough, abrasion-resistant black DELRIN for optimal protection of the lower fork area if you lay it down on the track. Sliders are fastened through the front axle hub with a stainless steel throughbolt. Easy install.

Axle Sliders part# K-Z1010AS-F fits 2011-19 Ninja 1000 and 2010-2013 Z1000.
Axle Sliders part# K-Z1014AS-F fits 2014-19 Z1000.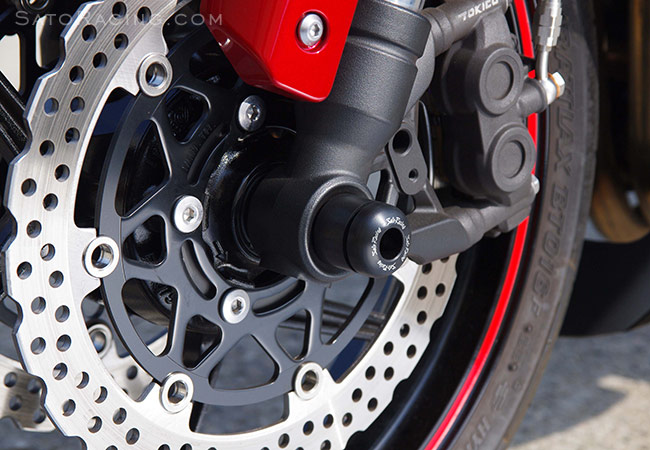 (Ninja 1000)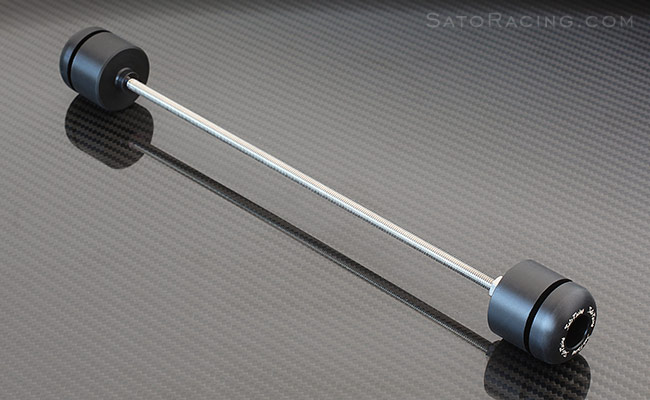 Axle Sliders [K-Z1010AS-F] for '10-'13 Z1000 and '11-'19 Ninja1000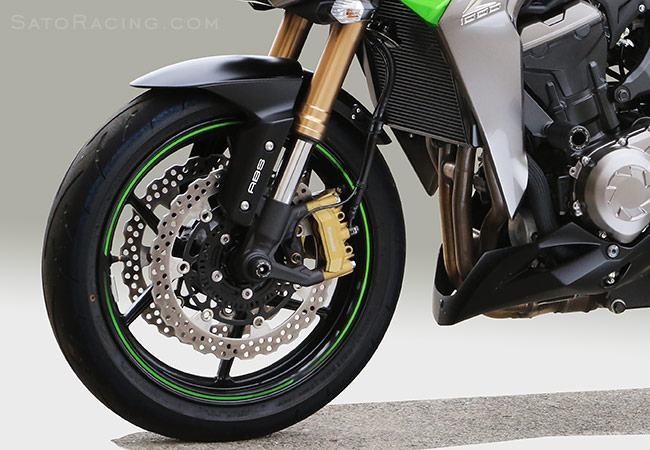 '14 Z1000 with Front Axle Sliders part# K-Z1014AS-F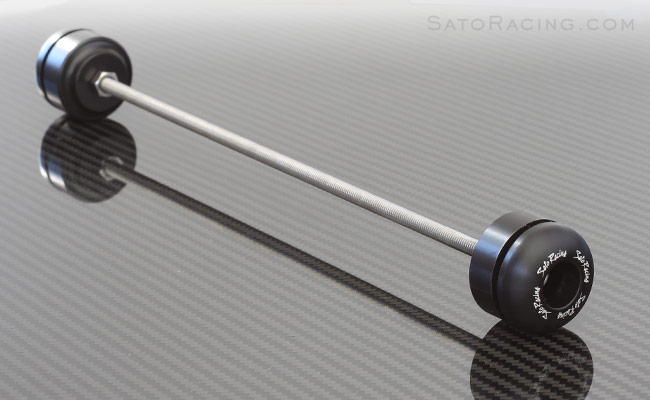 Axle Sliders [K-Z1014AS-F] for '14- Z1000
Ninja 1000 '11-'19 /
Z1000 '10-'13
K-Z1010AS-F
$59.95
Z1000 '14-
K-Z1014AS-F
$54.95
Have questions or prefer to order by phone? You can call us to place an order -



SATO RACING stocks a full selection of Replacement Parts for all our Sliders.
* * * Contact us to place an order * * *
To find out individual part names & numbers, see the illustrated parts list included with
your Sato Racing Axle Sliders, or view the PDF parts list: K-Z1010AS-F | K-Z1014AS-F

More Sato Racing items for Ninja1000 / Z1000