KAWASAKI ZX-6R (ZX636) ('13-'22)
FRAME SLIDERS
SATO RACING Frame Sliders for 2013 and up Kawasaki Ninja ZX-6R (ZX636) feature slider pucks made out of high-density, abrasion-resistant black DELRIN, for optimal protection of the fairings and other exposed parts if in a slide at speed on the track. Sliders are attached to the frame with black anodized billet aluminum spacer collars and chrome molybdenum bolts. (L/R Set of 2)

2 versions of these Frame Sliders are available:
Part# K-ZX613FS-BK fits 2013-18 ZX-6R.
Part# K-ZX619FS-BK fits 2019-21 ZX-6R.
NOTE: The following photos show our Frame Sliders on a 2013 ZX-6R. Our Sliders
for the 2019 model look similar to these, but there are some hardware differences.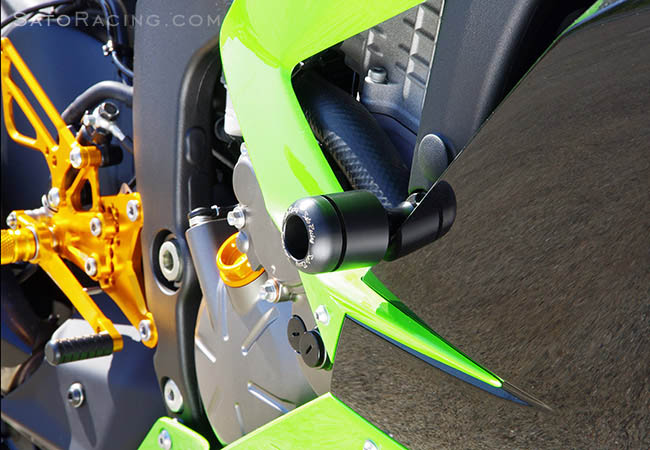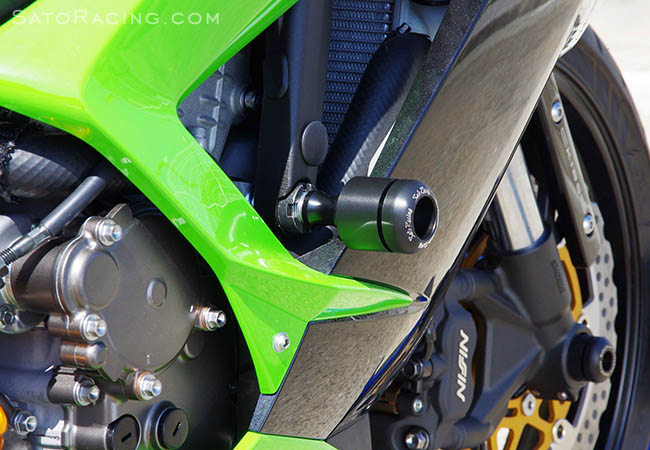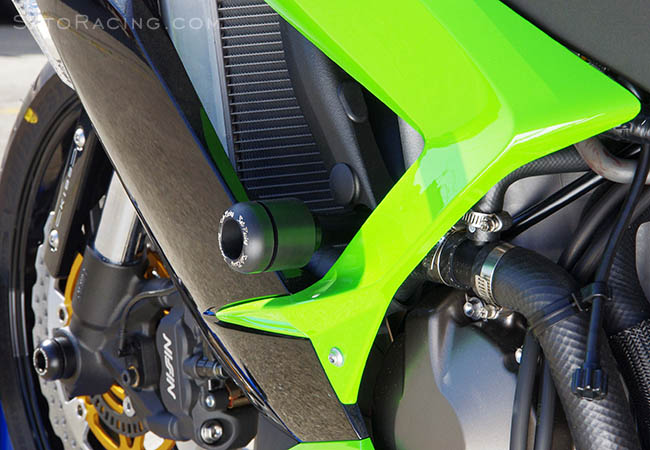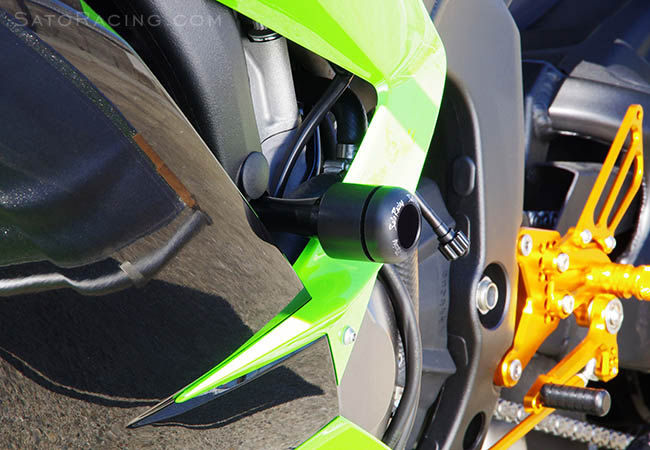 No fairing modifications required with our ZX-6R '13- Frame Sliders.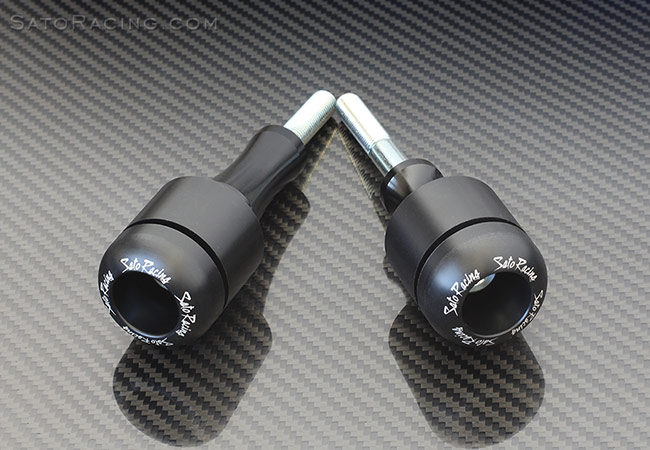 FRAME SLIDERS
(2013-18)
K-ZX613FS-BK
$100
FRAME SLIDERS
(2019+)
K-ZX619FS-BK
$105
Have questions or prefer to order by phone? You can call us to place an order -



REPLACEMENT PARTS
SATO RACING offers a full selection of Replacement Parts for these Frame Sliders.
* * * Contact us to place an order * * *
To find out individual part names & numbers, see the illustrated parts list
included with your SATO Frame Sliders, or view the PDF: Parts List - K-ZX613FS-BK
Replacement slider puck for these models:
SLIDER PUCK M10-MFJ
[BLACK]
SDR-M10MFJ-BK
$35

More Sato Racing items for ZX-6R