KAWASAKI ZX-6R (ZX636) ('13-'20)
RACING HOOKS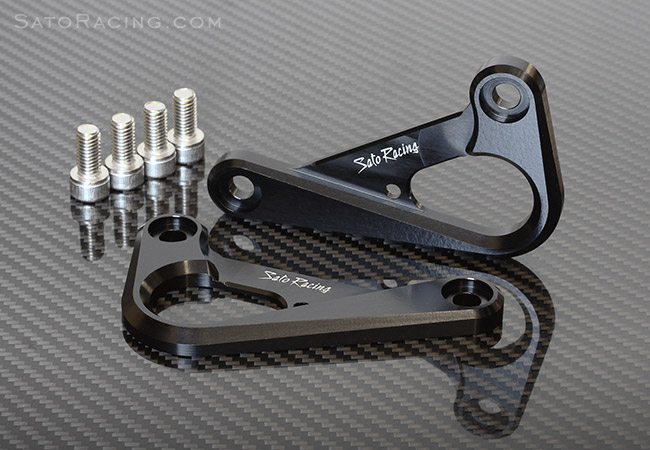 These anodized billet aluminum Racing Hooks For ZX-6R provide sturdy anchor points for tie-down straps or bungee cords, very useful in many situations, such as when you need to tie the bike down to transport it. Includes stainless steel bolts. Choice of Left-side only Hook (if you have the stock exhaust hanger on the right side), or a Left+Right set of 2, which can be installed if the stock hanger is no longer attached (such as if you have an aftermarket exhaust). Black or Gold.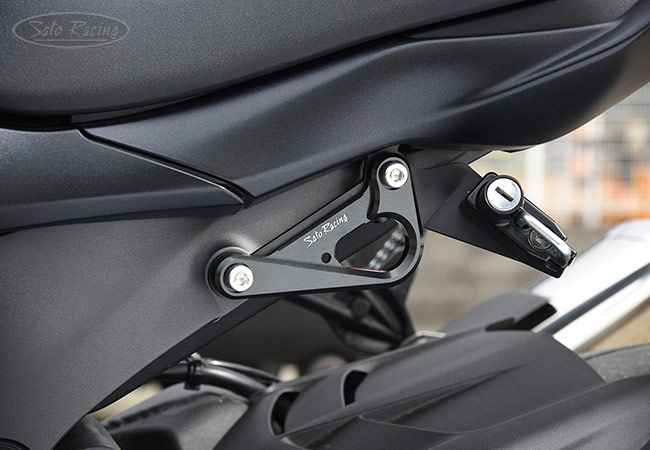 Black [L]-side Racing Hook on a 2019 ZX-6R.

Gold [L]-side Racing Hook on a 2013 ZX-6R.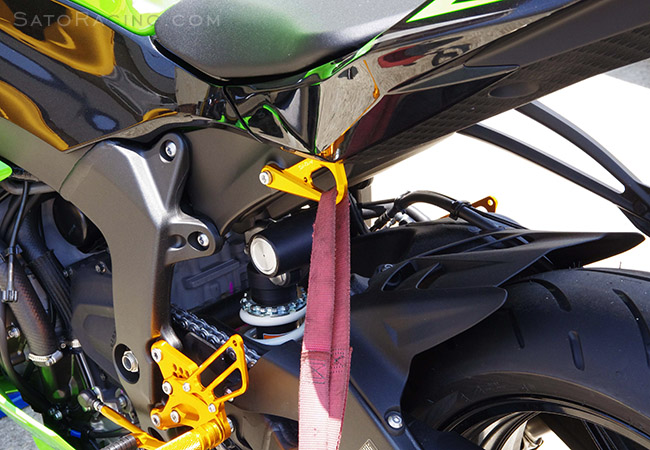 Racing Hook - [L]-side only
BLACK
K-ZX613HOOK-BK
$40
GOLD
K-ZX613HOOK-GD
$40
Racing Hooks - [L]+[R] set
For ZX-6R without the stock exhaust hanger bracket
(such as if using an aftermarket shorty type canister).
Not compatible with the stock setup.
BLACK
K-ZX613HOOK2-BK
$75
GOLD
K-ZX613HOOK2-GD
$75
Have questions or prefer to order by phone? You can call us to place an order -



More Sato Racing items for ZX-6R