KAWASAKI Ninja 300 / 250 ('13-'17)
FRAME SLIDERS
SATO RACING Frame Sliders for 2013-17 Kawasaki Ninja 300 (along with the non-U.S. Ninja 250*) feature slider pucks made of high-density, abrasion-resistant DELRIN plastic, for excellent protection from scrapes and other damage to the fairings if you lay it down at speed on the track. These sliders are a "No Cut" design which features lightweight tubular aluminum inner frame mounting hardware, black-anodized billet aluminum spacer collars and chrome molybdenum and stainless steel bolts. Compatible with both standard and ABS-equipped Ninja 300 models.(L/R Set of 2)

* Note: These sliders are not compatible with non-U.S. Kawasaki Ninja 250SL 2015-16.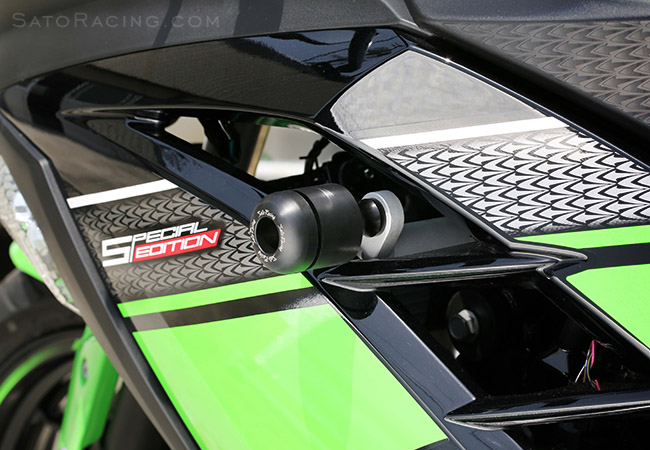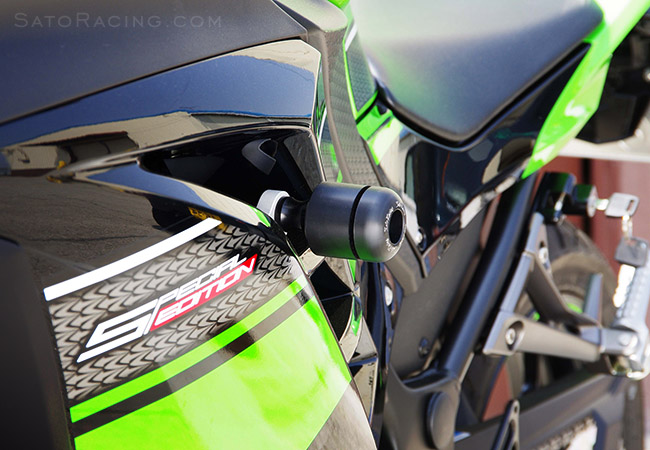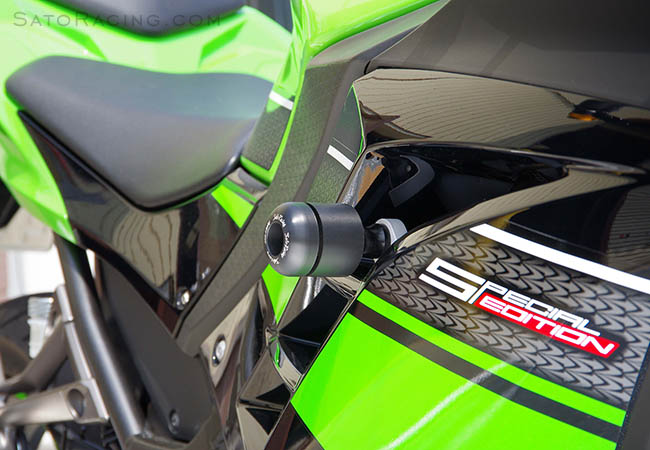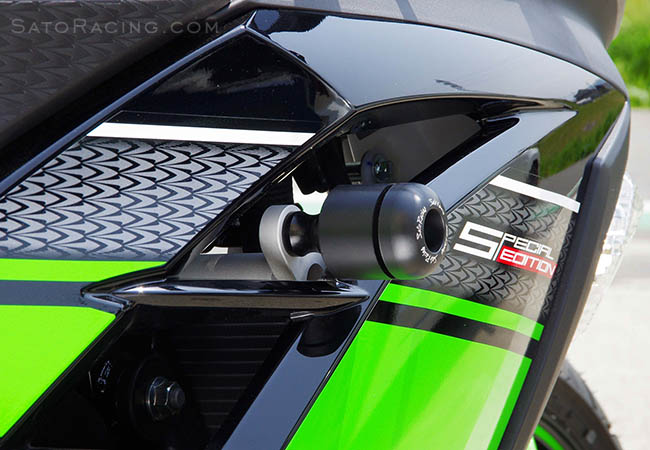 No fairing modifications required with these Frame Sliders.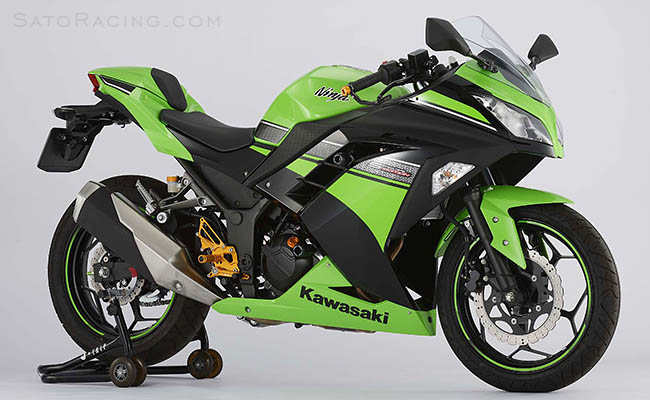 for even greater crash protection. install these
Frame Sliders along with our Engine Sliders.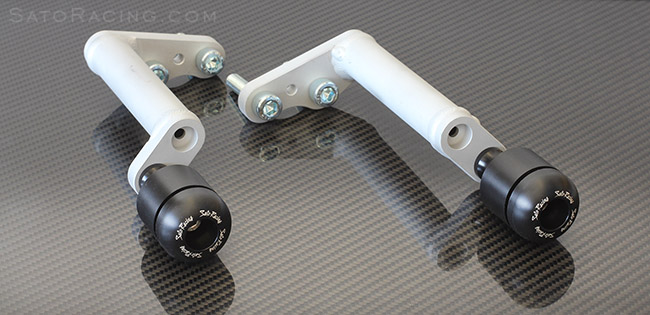 FRAME SLIDERS
(Set of 2)
K-25013FS-BK
$219
Have questions or prefer to order by phone? You can call us to place an order -



SATO RACING stocks a full selection of Replacement Parts for these Frame Sliders.
* * * Contact us to place an order * * *
To find out individual part names & numbers, see the illustrated parts list
included with your SATO Frame Sliders, or view the PDF: Parts List
Replacement slider puck for this model:
SLIDER PUCK M8-MFJ
[BLACK]
SDR-M8MFJ
$35

More Sato Racing items for Ninja 300