MOTO GUZZI V7 ('08-'14)
FRAME SLIDERS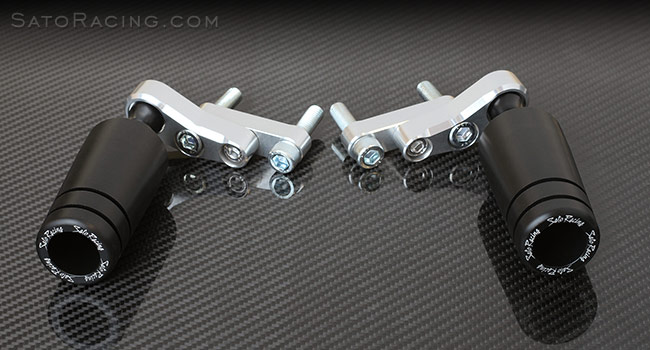 SATO RACING Frame Sliders for the first generation V7 series feature slider pucks carved from hard, abrasion-resistant DELRIN plastic for the most effective protection of the exposed engine and exhaust parts if in a slide at speed on the track. With anodized billet aluminum collars and mounts, and stainless steel and chrome molybdenum bolts. (L/R Set of 2)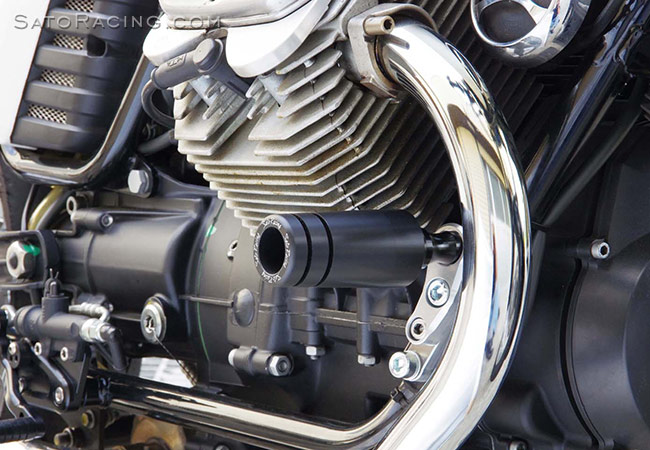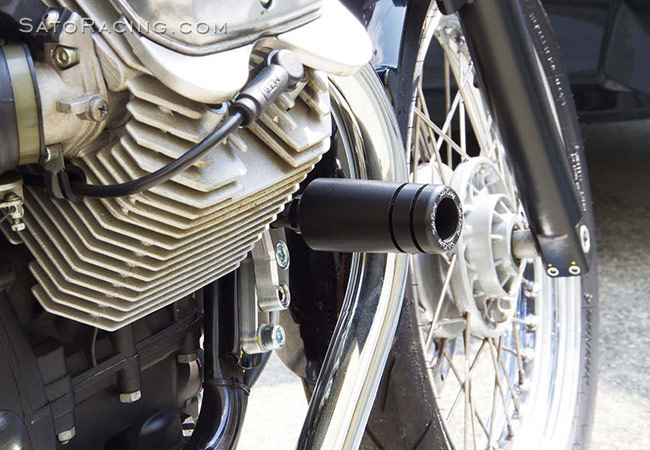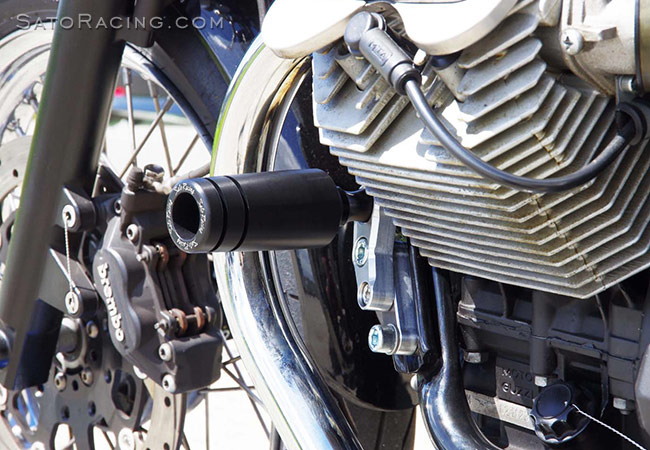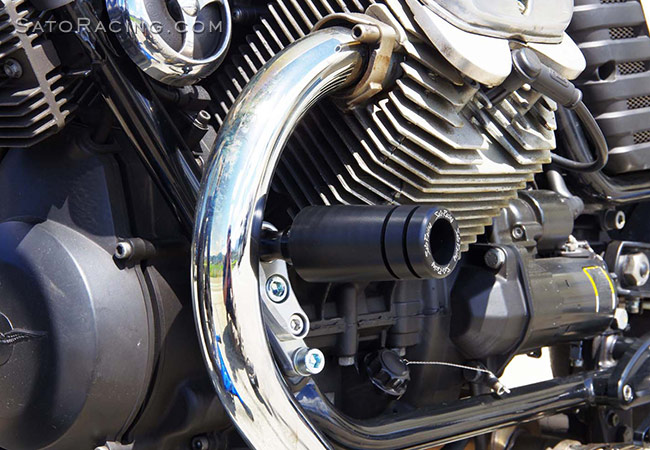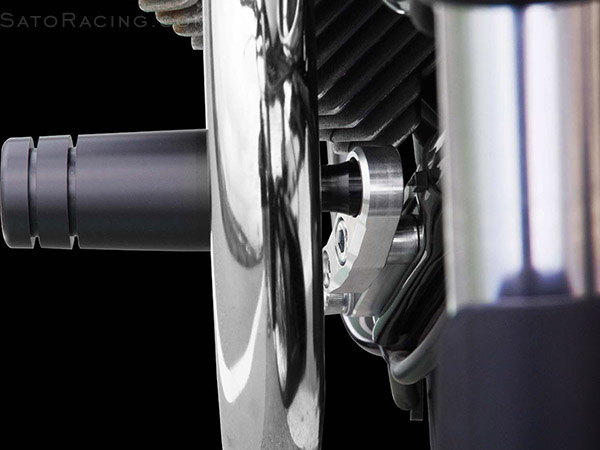 Frame Slider base is positioned diagonally on the frame, with the slider
mounted at an angle to keep it horizontal in relation to the bike.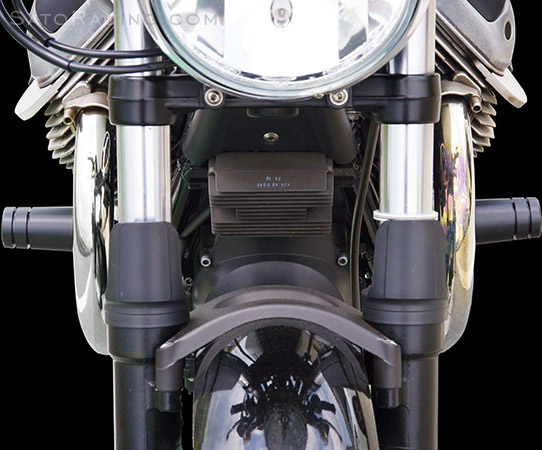 FRAME SLIDERS
(Set of 2)
MG-V7FS-BK
$275
Note: These Frame Sliders are designed for the original V7.
Click Here if you need Frame Sliders for 2015 and up V7 II.





SATO RACING offers a full selection of Replacement Parts for these Frame Sliders.
* * * Contact us to place an order * * *
To find out individual part names & numbers, see the illustrated parts list
included with your Sato Racing Frame Sliders, or view the PDF: Parts List
Replacement slider puck for this model:
SLIDER PUCK L10-100
[BLACK]
SDR-L10-100
$40

More Sato Racing items for Moto Guzzi