aprilia RS660 ('21)
FRAME SLIDERS
SATO RACING Frame Sliders for 2021 Aprilia RS660 feature beefy slider pucks made of high density, abrasion-resistant black DELRIN for optimal protection if you slide at speed on the track. Sliders are mounted over the frame and engine case with high strength anodized billet aluminum brackets and collars, with stainless steel and chrome molybdenum bolts. These Frame Sliders have a 'no cut' design - No fairing mods or hole-cutting is required for installation. (L/R Set of 2)

For even more effective crash protection, you can install these Frame Sliders together with our Front and Rear Axle Sliders and Timing Hole Plug.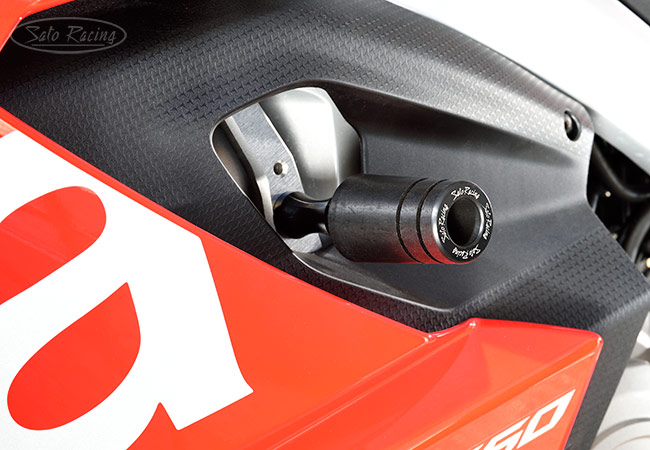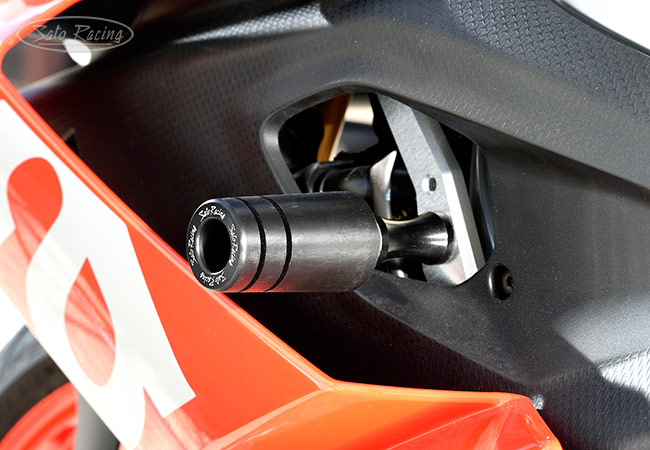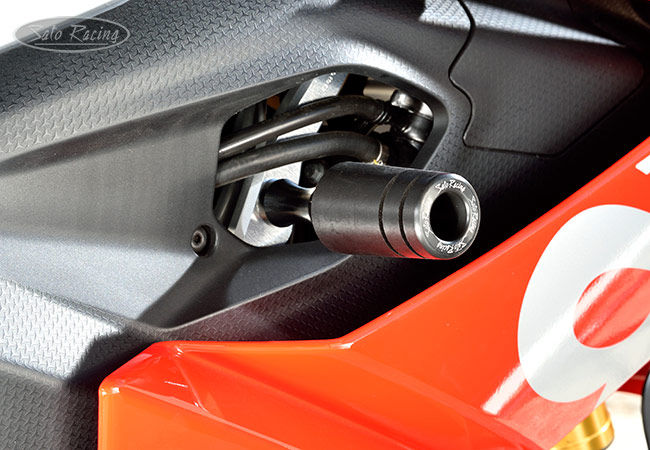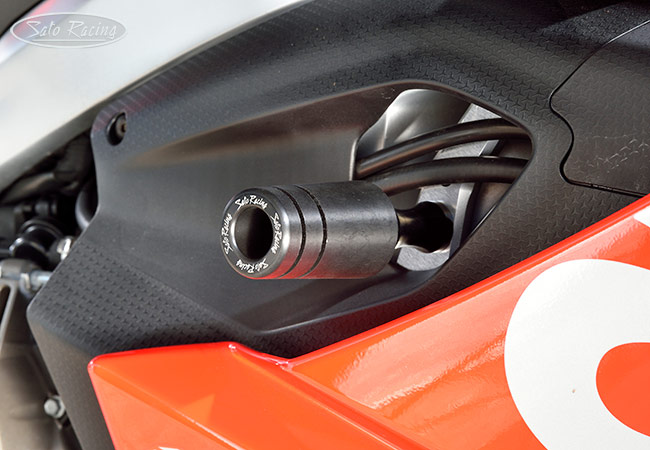 'No cut' design - No fairing modifications required for installation.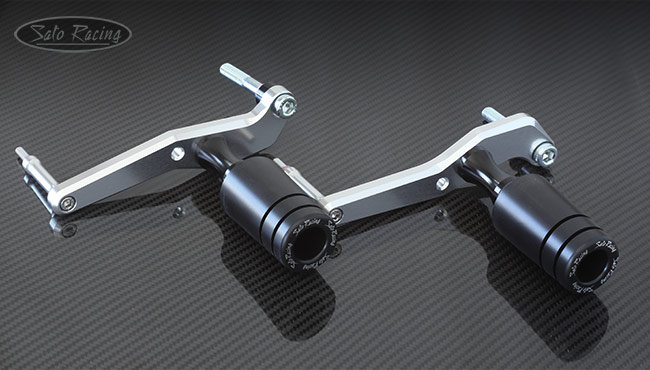 FRAME SLIDERS
A-660FS
$195

aprilia RS660 ('21- )
FRONT + REAR AXLE SLIDERS
SATO RACING Front Axle Sliders for 2021-22 Aprilia RS660 and Tuono 660 feature slider pucks made out of high-density black DELRIN, the ideal material to protect the lower fork area from scrape damage in a crash or fallover. Front axle sliders atttach to the axle hub with a stainless steel throughbolt. Matching Rear Axle Sliders are also available.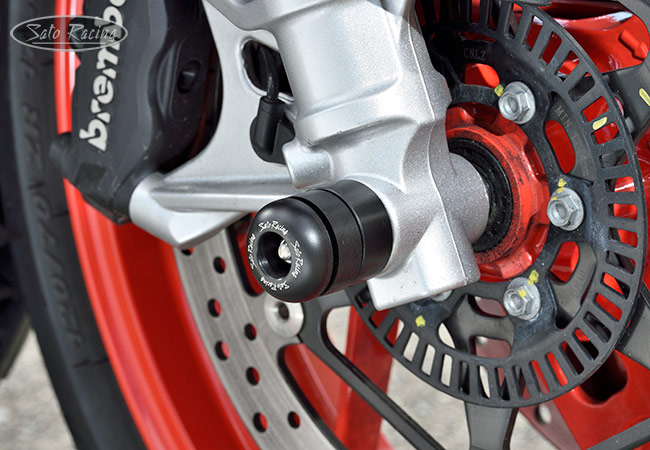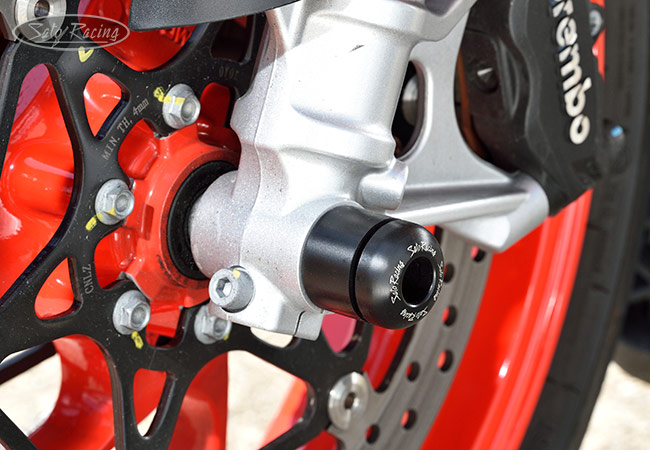 Front Axle Sliders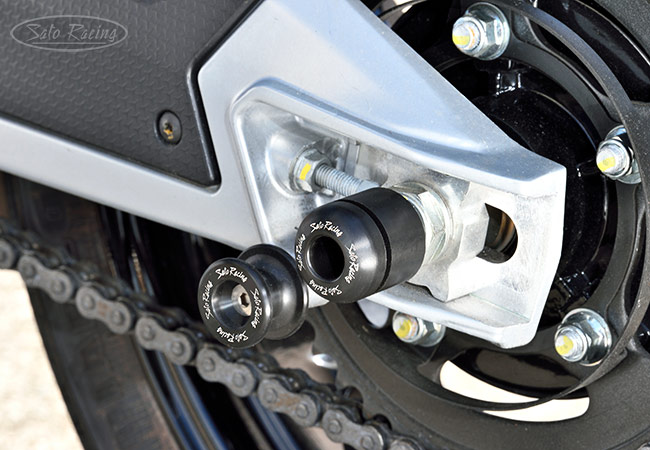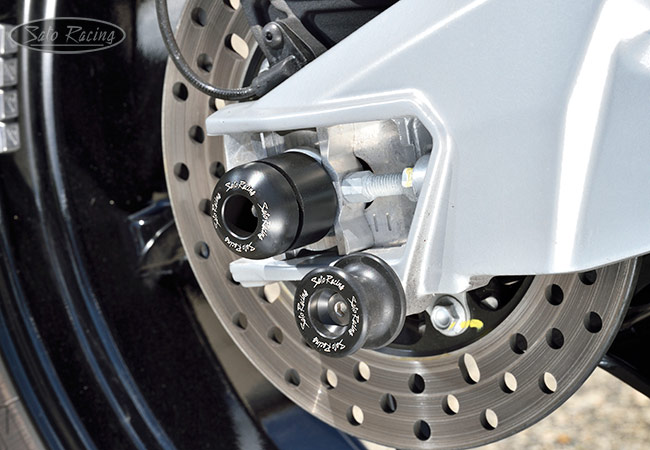 Rear Axle Sliders
Also pictured: Swingarm Spools part# SPL-6 (Sold separately)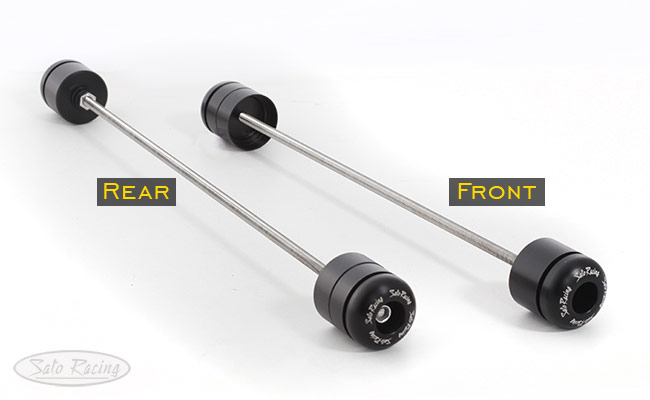 FRONT AXLE SLIDERS
A-660AS-F
$69.95
REAR AXLE SLIDERS
A-660AS-R
$74.95

aprilia RS660 ('21)
TIMING HOLE PLUG
SATO RACING Timing Hole Plug for 2021 Aprilia RS660 and Tuono 660 is a L-side engine case slider with a heavy duty puck made of black DELRIN. Slider is mounted on a gold anodized billet aluminum base that screws into the engine access hole, protecting the engine case and surrounding parts from scrape damage if you slide it. Easy install.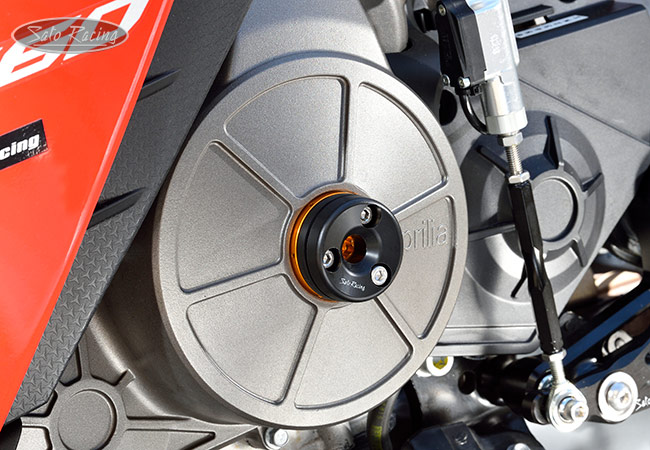 TIMING HOLE PLUG
THP-A660
$98

ARRIVING SOON
Have questions or prefer to order by phone? You can call us to place an order -



More Sato Racing items for RS660