KAWASAKI ZX-10R ('16- )
FRAME SLIDERS
SATO RACING Frame Sliders for 2016-21 Kawasaki ZX-10R feature handsome 'revolver'-style slider pucks made of high-density, abrasion-resistant DELRIN plastic, the ideal material for protecting the fairings and other exposed parts if you drop it at speed. Sliders are mounted to the frame with anodized billet aluminum collars and chrome molybdenum bolts.
(L/R Set of 2)

These Frame Sliders are available with your choice of 2 different styles of Slider Pucks:
Part# K-ZX1016FSM-BK comes with full-size slider pucks. (see photos below)
Part# K-ZX1016FSS-BK comes with compact, low profile slider pucks.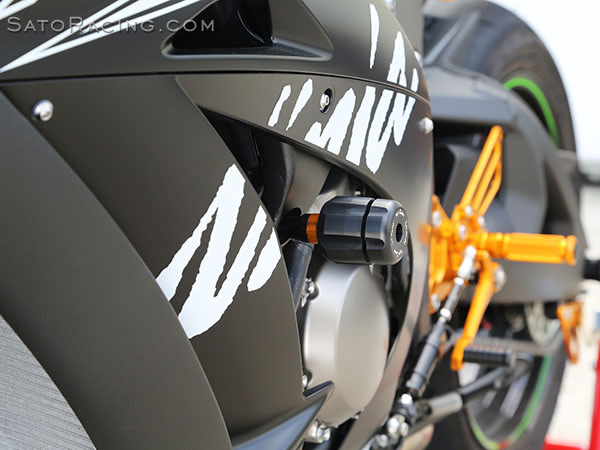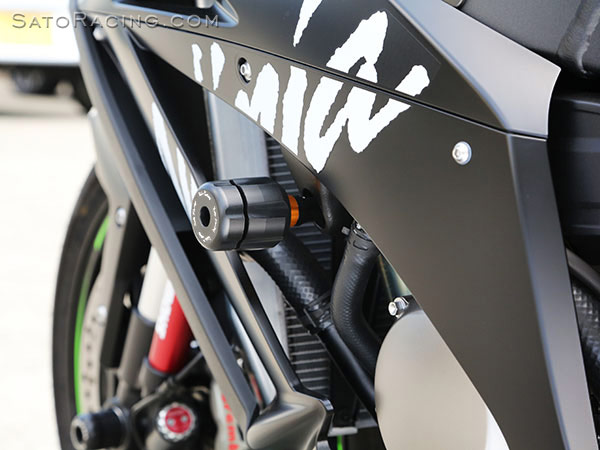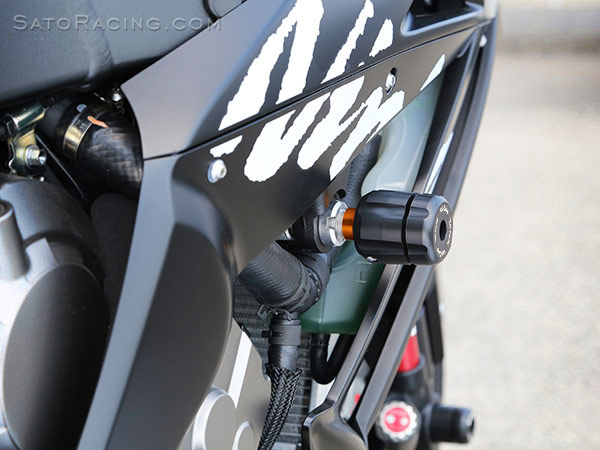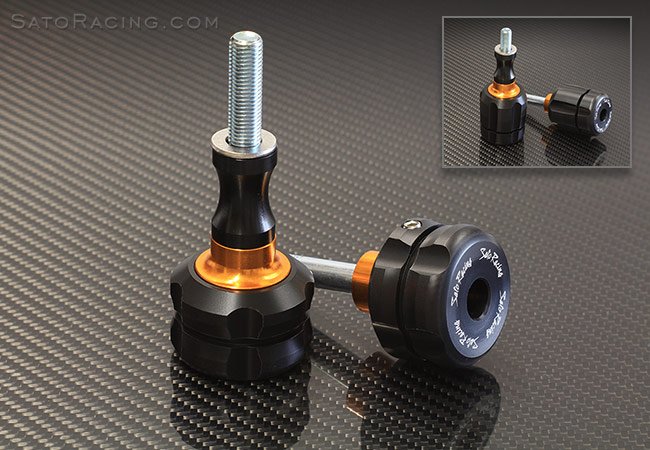 Choose either low profile or full size slider pucks.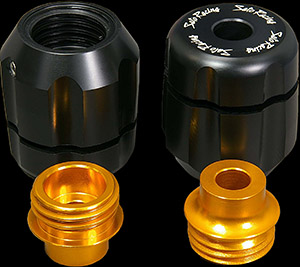 SATO 'revolver'-type slider pucks use an innovative twist-on design that simplifies installation and makes it quick and easy to replace just the slider puck without having to also unbolt and remove the mounting bolt.
FRAME SLIDERS
(Full-size Slider Pucks)
K-ZX1016FSM-BK
$125
FRAME SLIDERS
(Low-profile Slider Pucks)
K-ZX1016FSS-BK
$125
Have questions or prefer to order by phone? You can call us to place an order -



REPLACEMENT PARTS
SATO RACING offers a full selection of Replacement Parts for all our Frame Sliders.
* * * Contact us to place an order * * *
To find out individual part names & numbers, see the illustrated
parts list included with your Sato Racing Frame Sliders.
Common replacement parts for these sliders:
SLIDER PUCK REV-M
SDR-REV-M
$55
SLIDER PUCK REV-S
SDR-REV-S
$50
SET SCREW M6
SSCW-M6
$2.00

More Sato Racing items for ZX-10R

HOME | KAWASAKI Index | ZX-10R '16-'20 index | ZX-10R '21 index