KAWASAKI Z125 PRO ('16- )
FRAME SLIDERS
SATO RACING Frame Sliders for Kawasaki Z125 Pro are premium 'No cut' type frame sliders which feature beefy slider pucks made out of high density, abrasion-resistant black DELRIN, which are designed to help protect the bike from scrapes or more serious damage if you lay it down at speed on the track, by keeping the bodywork and exposed engine parts from hitting the asphalt, with the slider pucks absorbing any potential damage. Slider pucks are mounted over the engine case with high strength anodized billet aluminum brackets and collars, and stainless steel bolts. (L/R Set of 2)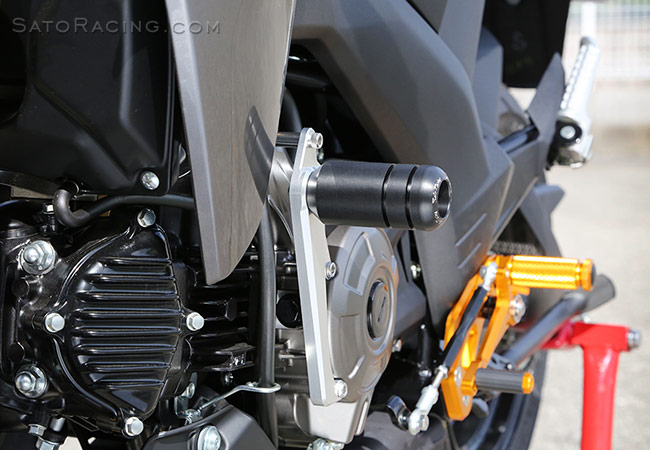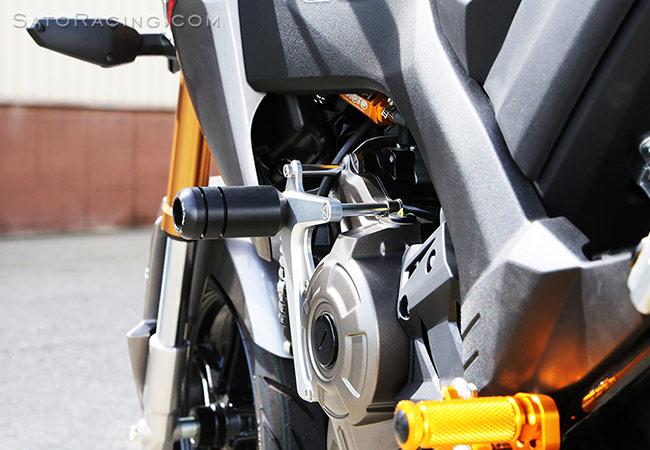 The slider mounting brackets attach at multiple points on the engine case and
frame, spreading around the force of impacts to help minimize damage.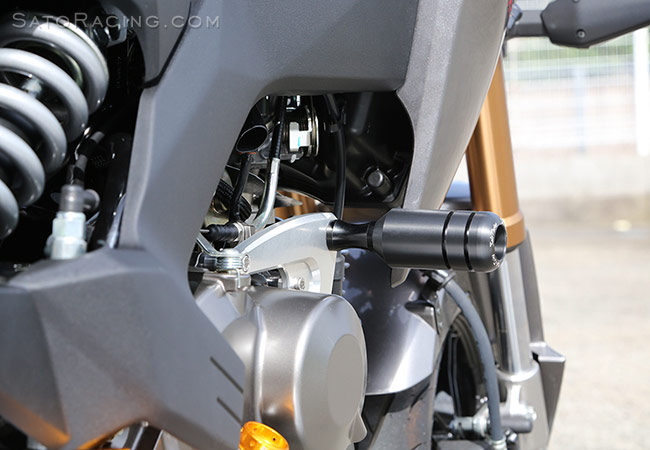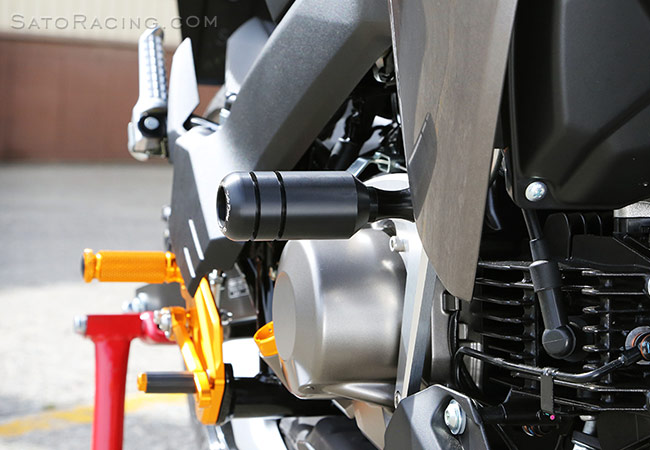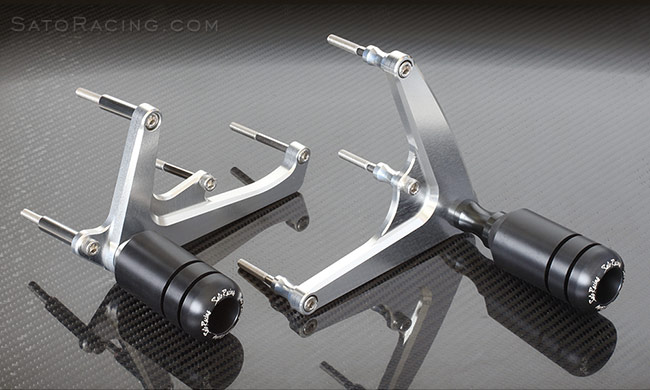 FRAME SLIDERS
(Set of 2)
K-Z125FS-BK
$190
Have questions or prefer to order by phone? You can call us to place an order -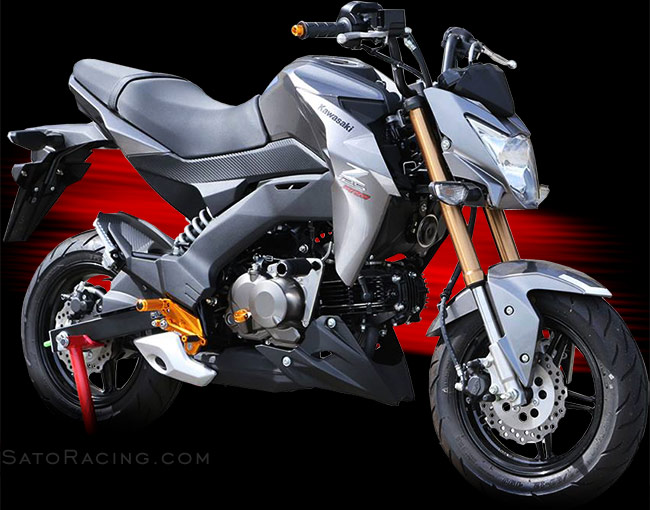 SATO RACING offers a full selection of Replacement Parts for our Frame Sliders.
* * * Contact us to place an order * * *
To find out individual part names & numbers, see the illustrated
parts list included with your SATO RACING Frame Sliders.
Replacement slider puck for this model:
SLIDER PUCK L8-85MFJ
(For L-side)
SDR-L8-85MFJ
$40
SLIDER PUCK L10-85MFJ
(For R-side)
SDR-L10-85MFJ
$40

More Sato Racing items for Z125 Pro