BMW K1200R / K1300R
FRAME SLIDERS
SATO RACING K1200R/ K1300R 'Revolver'-style Frame Sliders are made of hard, abrasion-resistant DELRIN plastic for excellent protection if you slide it on the track. With anodized billet aluminum collars and chrome molybdenum bolts. (Set of 2)

Choose from 2 different Slider types: FRONT-mount and REAR-mount.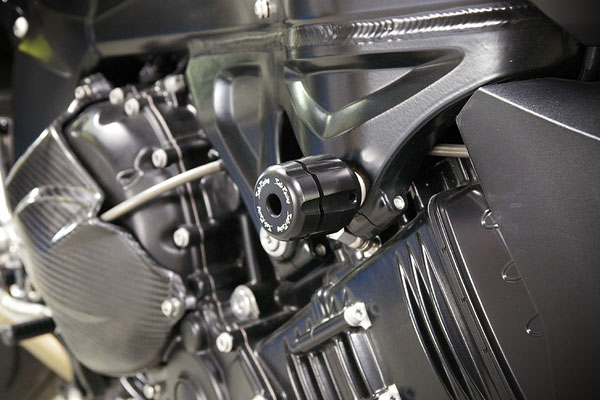 FRONT-mount Frame Slider [R]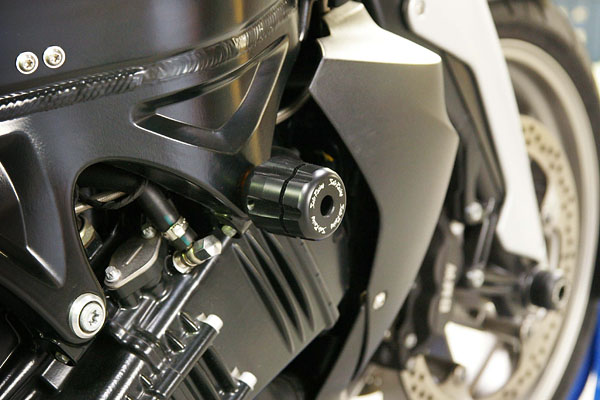 FRONT-mount Frame Slider [R]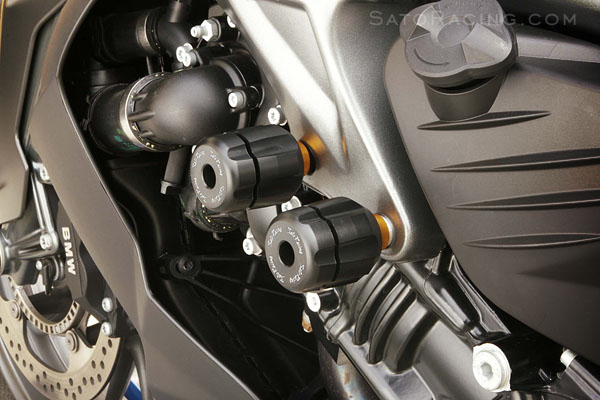 FRONT and REAR-mount Frame Sliders (Left Side).
SATO "revolver-style" slider pucks feature a twist-on design that enables easy
removal of the pucks when not in use, without the need to unbolt the entire assembly.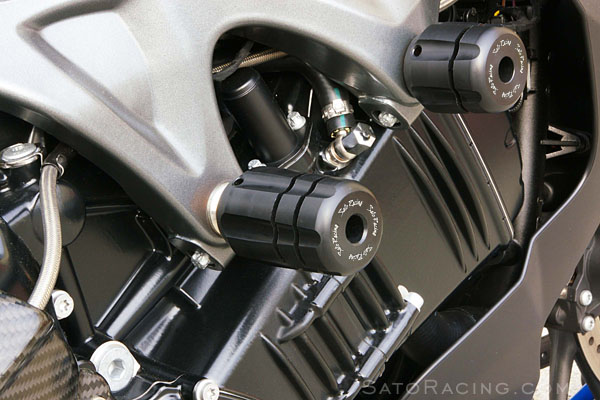 There are three possible SATO Frame Slider setups for K1200R/ K1300R.
You can get FRONT-mount sliders, REAR-mount sliders,
or get both Frame Slider sets for a cool dual-slider setup.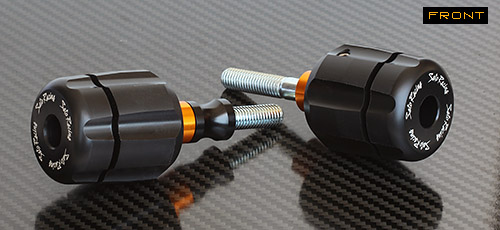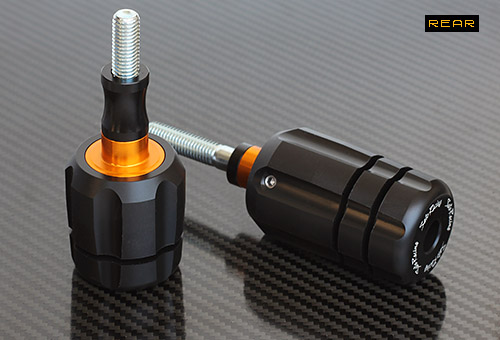 FRONT
BMW-K12FS-BK
$125
REAR
BMW-K12FS2-BK
$130
Have questions or prefer to order by phone? You can call us to place an order -



SATO RACING offers a full selection of Replacement Parts for our Frame Sliders.
* * * Contact us to place an order * * *
To find out individual part names & numbers, see the illustrated parts list
included with your Sato Frame Sliders, or download the PDF:
Frame Sliders - FRONT | Frame Sliders - REAR

More Sato Racing items for K1200R / K1300R