YAMAHA FZ-07/ MT-07 '14- / XSR700 '17-
[R] ENGINE SLIDER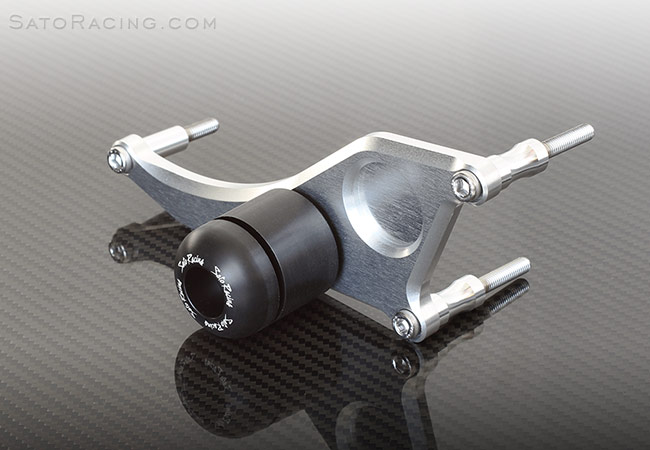 SATO RACING [R]-side Engine Slider for FZ-07 / MT-07 and XSR700 features a heavy-duty slider puck made out of tough, abrasion-resistant black DELRIN, for excellent protection of the exposed parts in the lower right side engine area if you lay it down at speed. Slider puck fits over the engine case with a high strength anodized billet aluminum mounting bracket and collars and stainless steel bolts.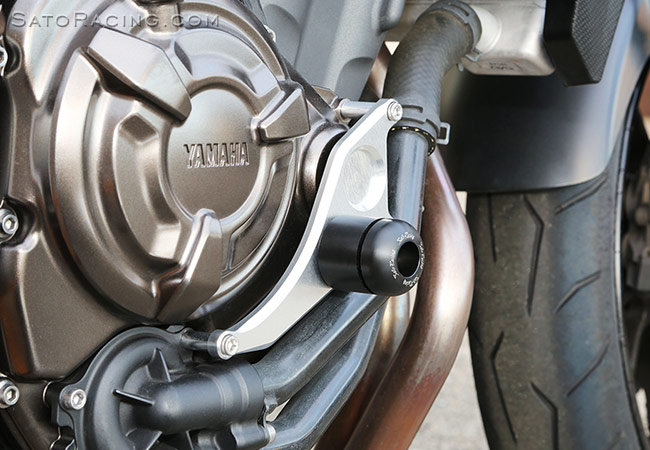 [R] ENGINE SLIDER
Y-MT07ESR-BK
$98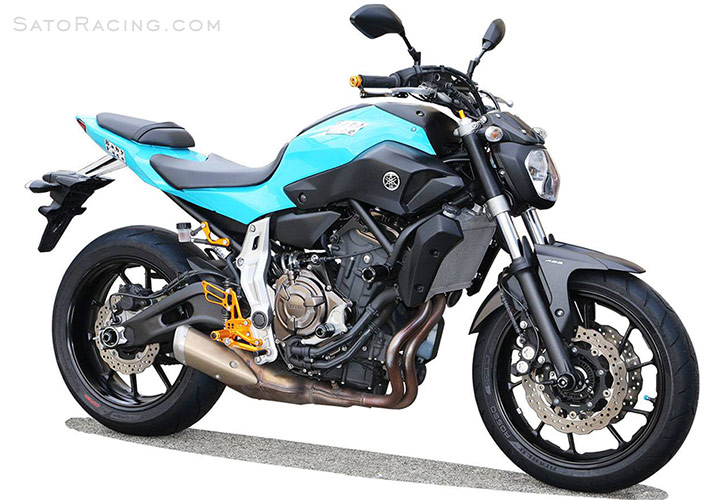 SATO RACING stocks a full selection of Replacement Parts for all our Frame and Engine Sliders.
* * * Contact us to place an order * * *
To find out individual part names & numbers, see the illustrated
parts list included with your SATO RACING Engine Sliders.

More Sato Racing items for FZ-07/ MT-07 / XSR700