DUCATI
CLUTCH SLAVE CYLINDER
SATO RACING Clutch Slave Cylinder reduces clutch pull, allowing more precise clutch engagement/disengagement. Clutch Slave Cylinder case is precision CNC-machined out of high strength billet aluminum in your choice of Silver or Gold anodized finish.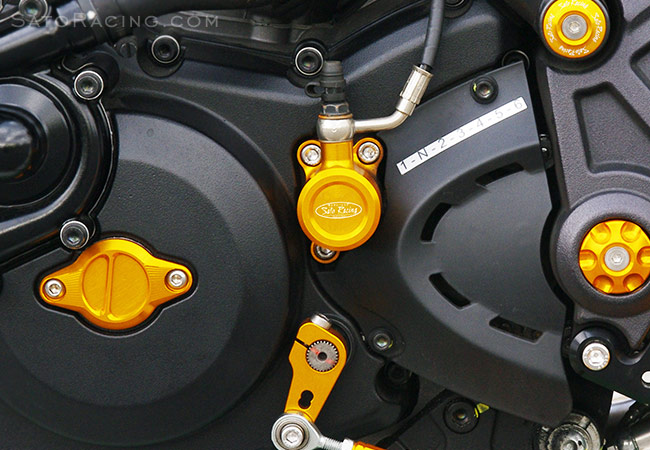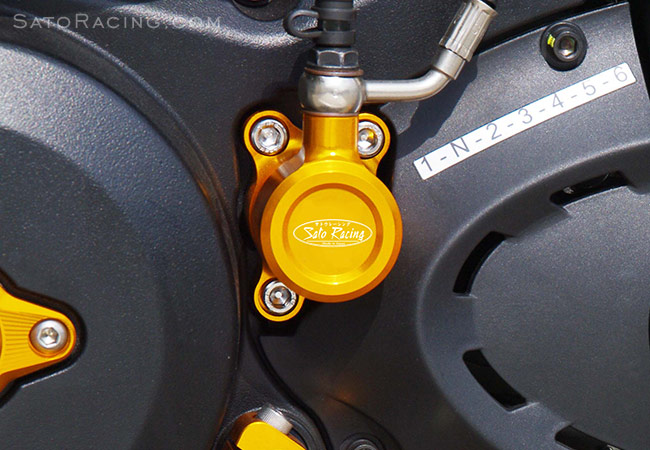 On part# D-CSCDR-28/30 (for most pre-2012 Ducati models), you can choose from 2 versions: The 30mm version has a larger internal diameter resulting in a slightly lighter clutch feel than the 28mm.

Part# D-CSCDR-DL (for Diavel and some later Monster models) has a different backing attachment and comes in one size only.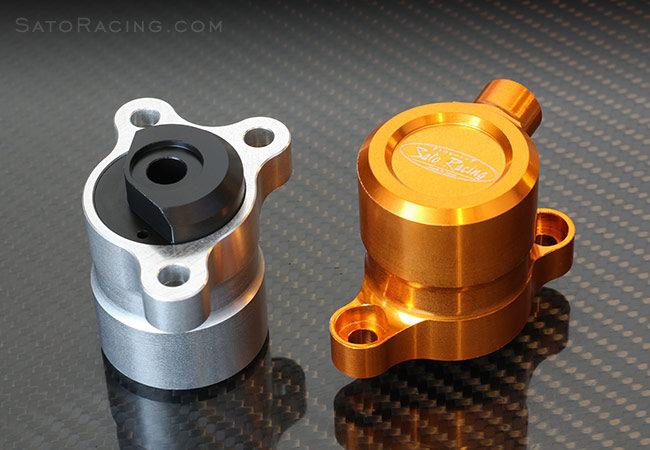 Ducati (most pre-2012 models), Bimota DB6
28mm
SILVER
D-CSCDR-28S
$230
GOLD
D-CSCDR-28G
$230
30mm
SILVER
D-CSCDR-30S
$230
GOLD
D-CSCDR-30G
$230
NOTE: if you have an older Ducati (c. 2000 or earlier),
please mention that when you place your order. Many
earlier Ducati models require an additional adapter.
(It will be included in the install kit at no extra cost)
Ducati Diavel / Monster 1100evo ('11-'13) /
Monster 696/ 796 ('12-'14)/ Monster 1200/S/R '14-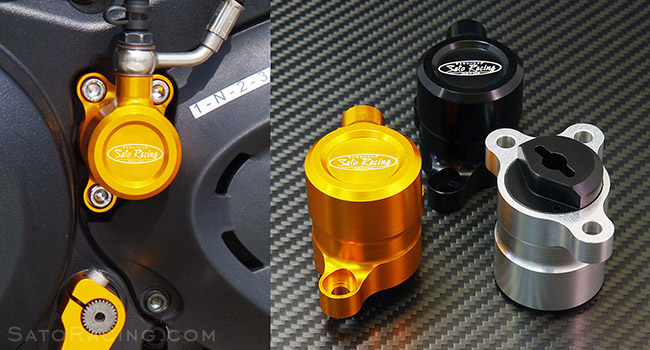 SILVER
D-CSCDR-DLS
$230
GOLD
D-CSCDR-DLG
$230
Click Here for important info about Sato color-anodized parts.
Have questions or prefer to order by phone? You can call us to place an order -



More Sato Racing items for Ducati