DUCATI
SHIFT ARM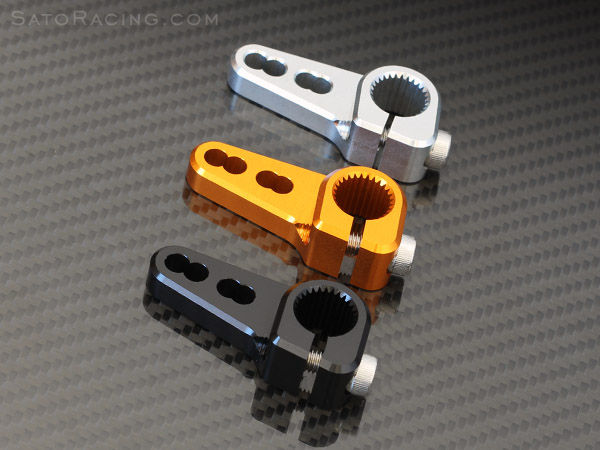 Reversible Shift Arm with 4 mounting positions*. Anodized billet aluminum in your choice of Black, Silver or Gold. Fits most recent Ducati models. (Not compatible with Panigale series). Works with both standard and reverse (GP style) shift pattern** setups. Can be used with SATO RACING Rear Sets or the stock Ducati rear sets.

* The optional Sato Rod End is necessary if you want to use the mount position closest to the spindle.

** Some Ducati models, such as later Multistrada and Hypermotard, cannot be used in reverse shift pattern due to the design of the stock shift linkage, along with interference issues.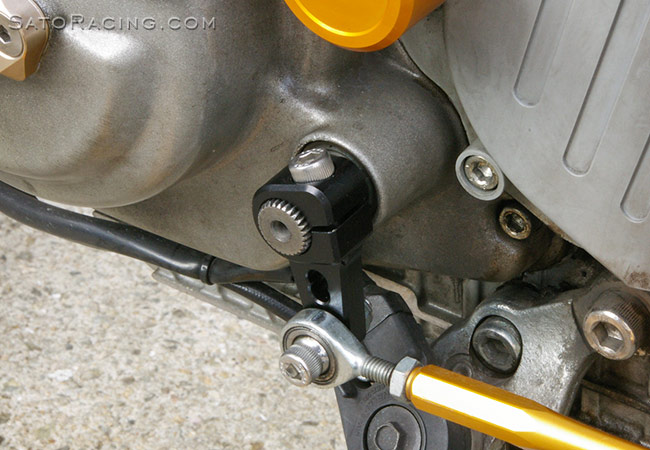 Kit includes bolt to attach stock rod end to shift arm. Use with the OEM lock nut (earlier Ducati models). The holes in our Shift Arm are not threaded, so if installing on newer Ducati's that come with a threaded hole in the OEM shift arm, you will also need the optional Lock Nut M6.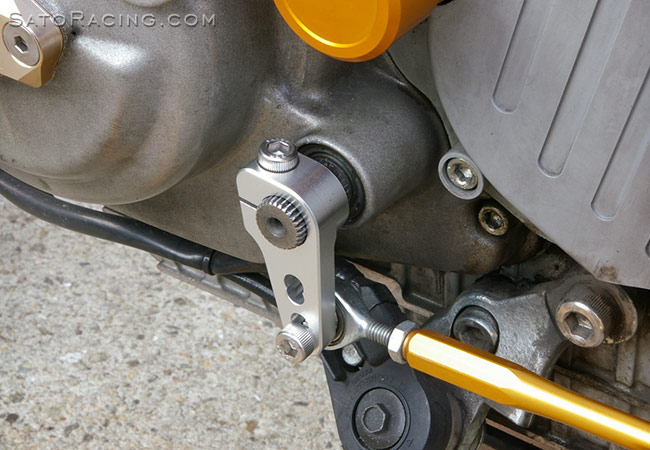 Shift Arm can be flipped either direction. Rod end can be attached
to the back side of the Shift Arm, provided there is enough clearance.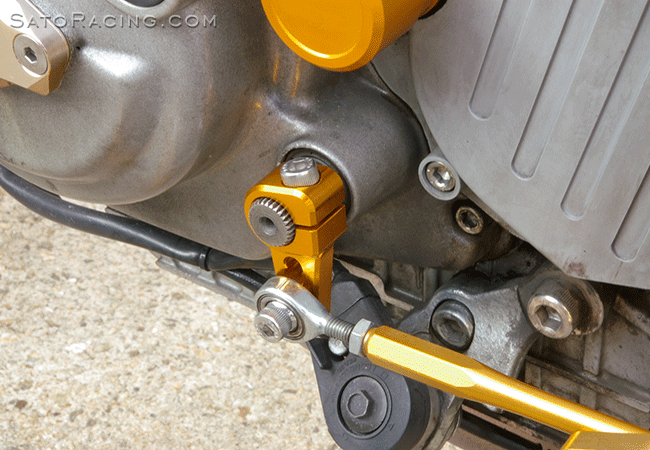 Multiple mounting positions let you adjust the shift stroke, for a shorter or longer throw.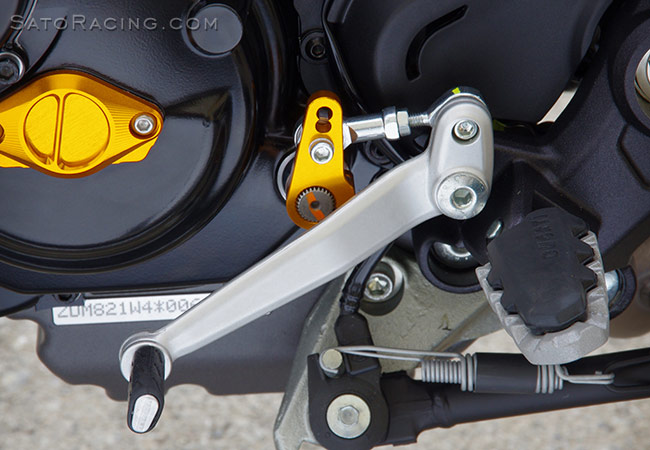 Shift Arm shown installed on a 2013 Hypermotard
SHIFT ARM
BLACK
D-CA-BK
$75
SILVER
D-CA-SV
$75
GOLD
D-CA-GD
$75
Related hardware (optional)
NOTE: Lock Nut M6 is necessary if installing on Ducati
models that do not use a lock nut with the OEM shift arm.
LOCK NUT M6
LNT-6
$1.50
M6 MALE REVERSE
ROD END
RDED-M6L
$12.50
REVERSE
JAM NUT M6
JNT-6L
$2.50

More Sato Racing items for Ducati