KTM RC8 ('08-'11)
FRONT + REAR
AXLE SLIDERS
SATO RACING Axle Sliders for KTM RC8 ('08-'11) feature slider pucks made of hard, abrasion-resistant DELRIN plastic, for excellent protection of the wheel area if you drop it at speed on the track. Fastened to the wheel hub with a stainless steel throughbolt. Choice of Front and Rear Axle Sliders, available separately.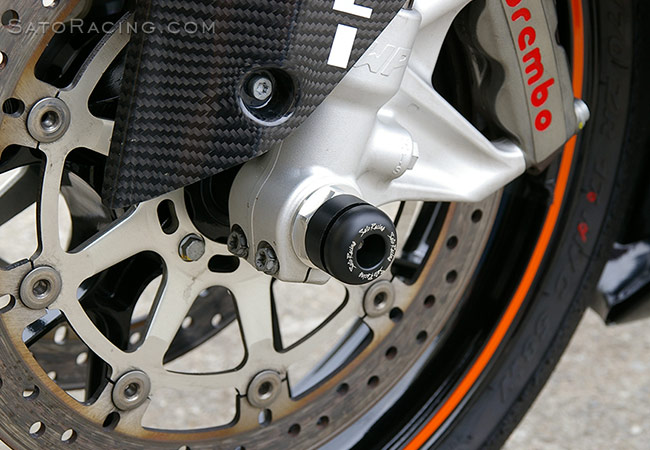 Front Axle Sliders help protect the front wheel, fork and
brake parts from scrapes and other damage if in a crash.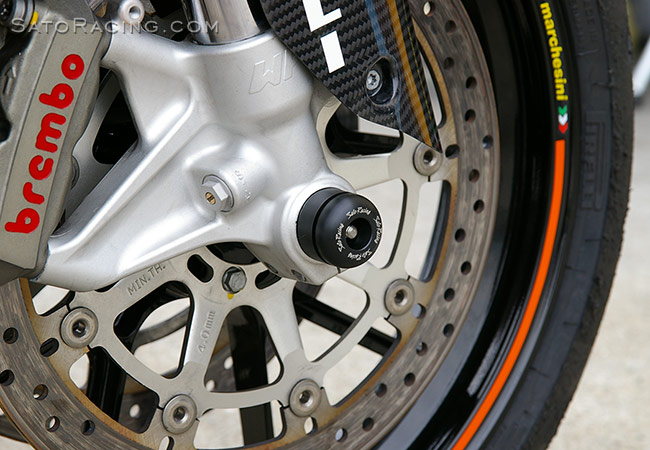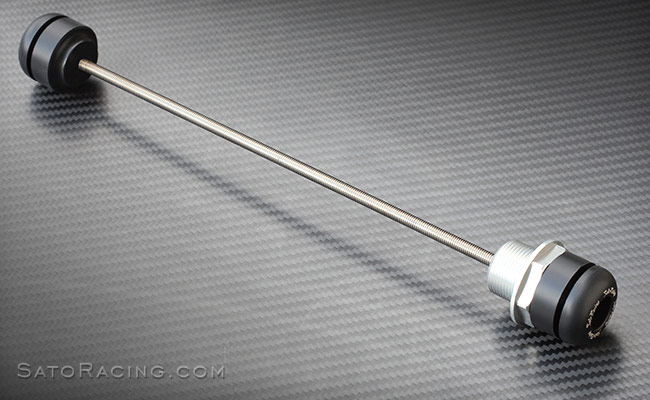 Front Axle Sliders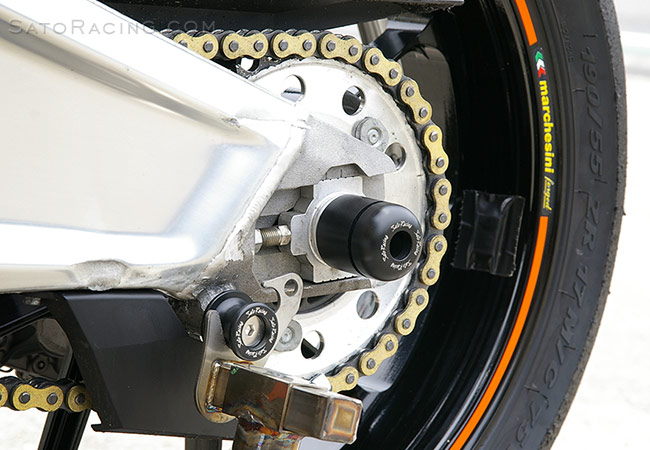 Rear Axle Sliders provide protection for the swingarm
and rear wheel area. ( also shown: Swingarm Spools )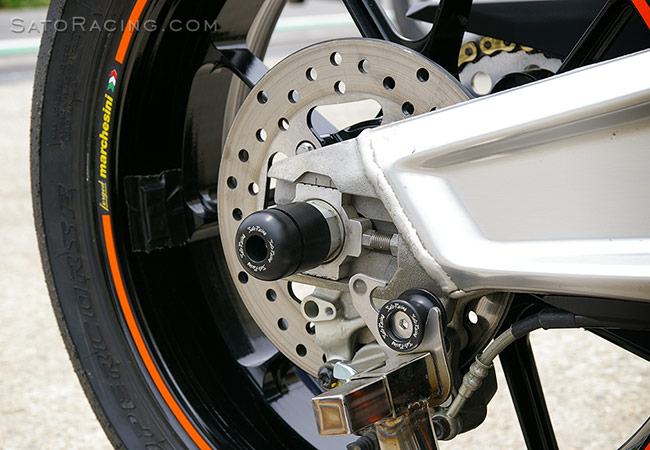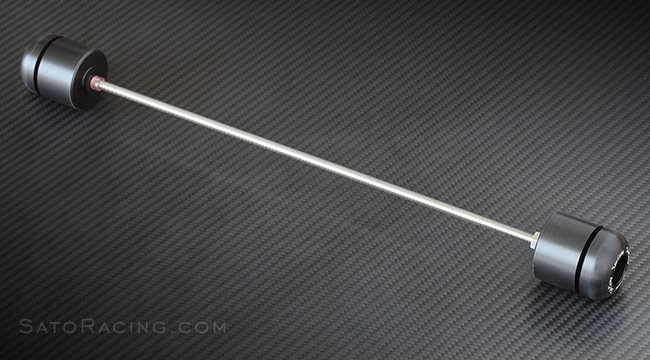 Rear Axle Sliders
FRONT AXLE SLIDERS
KTM-RC8AS-F
$94.95
REAR AXLE SLIDERS
KTM-RC8AS-R
$89.95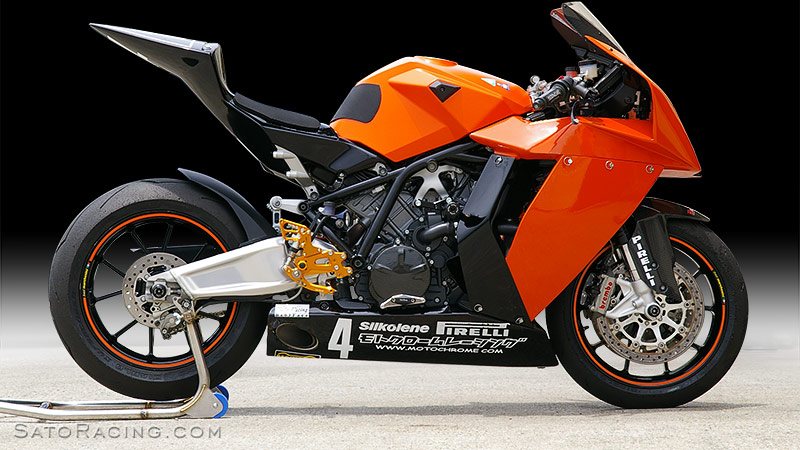 SATO RACING stocks a full selection of Replacement Parts for all our Sliders.
* * * Contact us to place an order * * *
To find out individual part names & numbers, see the illustrated parts list included
with your Sato Racing Axle Sliders, or view the PDF parts list: Front + Rear Axle Sliders

More Sato Racing items for KTM RC8