KAWASAKI Z650/ RS ('18-'23)
FRONT + REAR AXLE CAPS
SATO RACING Axle Caps for 2018+ Kawasaki Z650 and Z650RS are deep-dish cup-style Axle Caps, with deep grooves on the perimeter that can be used to lift the bike onto a compatible hook-type stand*. The standoff these Axle Caps provide should also help protect the wheel area from damage in a fallover or crash. Choice of Red, Gold or Green anodized finish. Rear Axle Caps includes a lock nut to replace the stock castle type nut. (L/R Set of 2)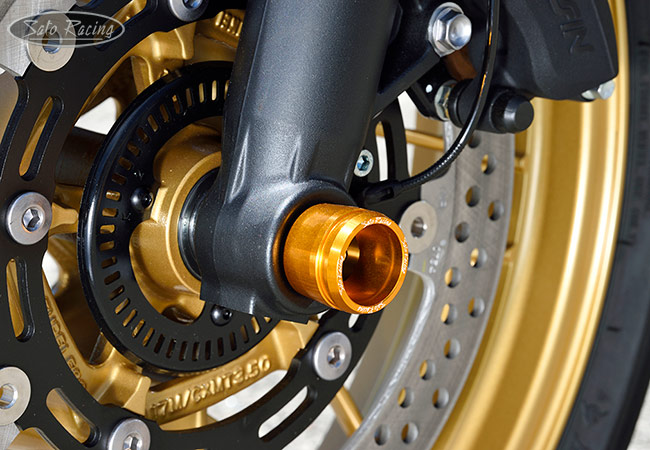 Front Axle Caps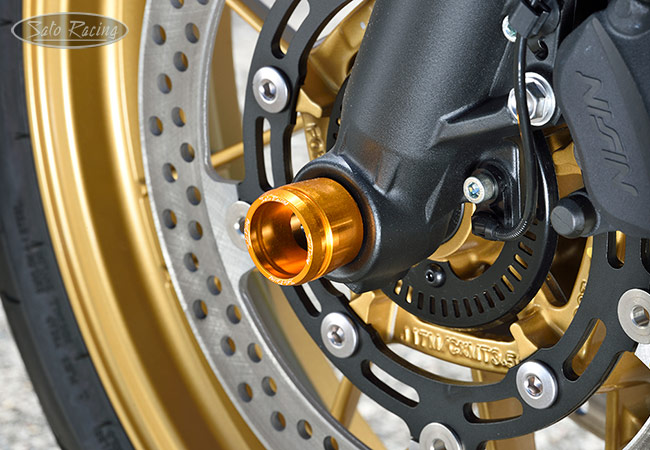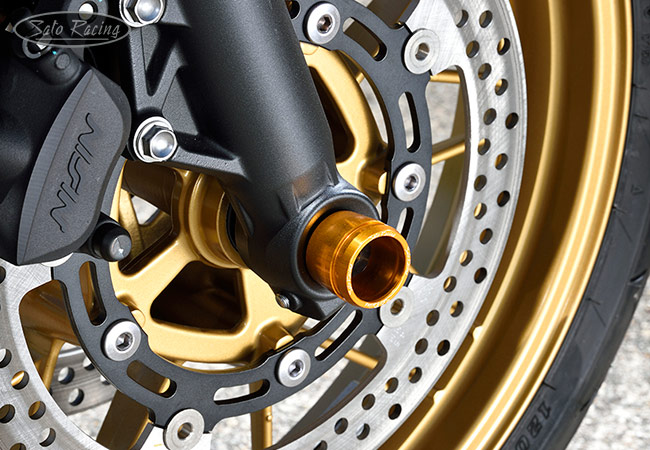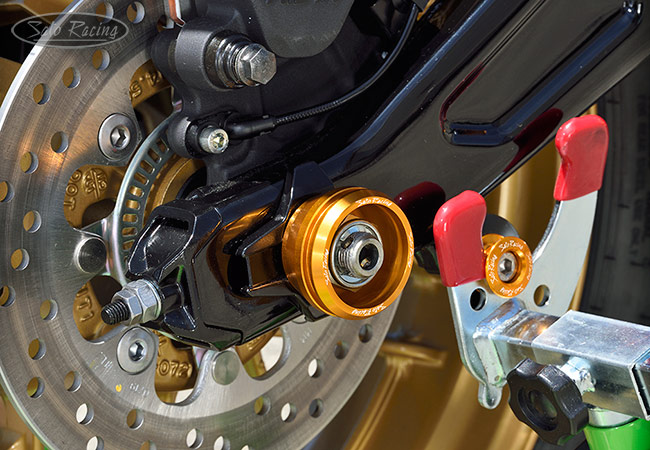 Rear Axle Caps includes a special lock nut to replace the stock castle nut and hitch pin.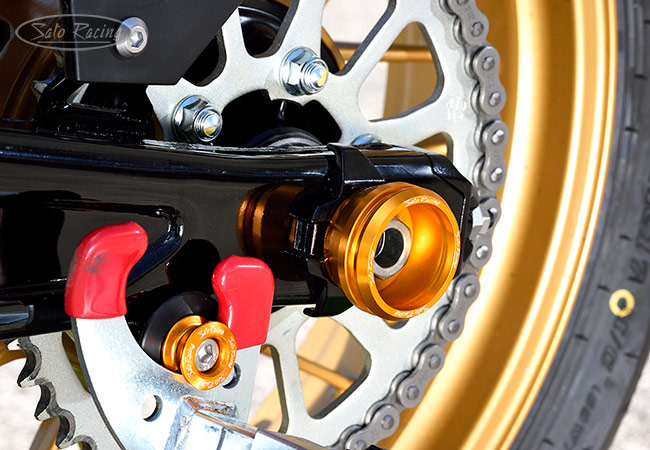 Rear Axle Caps shown installed alongside our Swingarm Spools. If you have a compatible
hook-equipped paddock stand *, you could use our Axle Caps in place of spools, since the
inner grooves along the outside edge of the Axle Caps are deep enough to hold a stand hook.
* Fits stands with V-type hooks that have atleast a 35mm opening and are a maximum of 5mm thick.

NOTE: Axle cannot be pulled out when lifted up on a stand.
FRONT (Set of 2)
RED
AXCAPF2-RD
$75
GOLD
AXCAPF2-GD
$75
GREEN
AXCAPF2-GR
$75
REAR (Set of 2)
RED
AXCAPK20-RD
$100
GOLD
AXCAPK20-GD
$100
GREEN
AXCAPK20-GR
$100
ARRIVING SOON
Click Here for important info about Sato colot-anodized parts.
Have questions or prefer to order by phone? You can call us to place an order -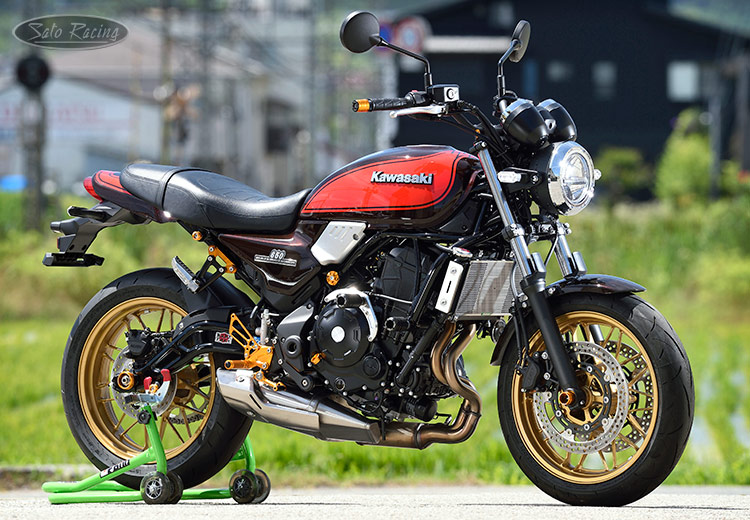 More Sato Racing items for Z650/RS