KAWASAKI Ninja 650 / Z650 ('17- )
RACING HOOKS
These stylish and functional anodized billet aluminum Racing Hooks for 2017-22 Kawasaki Ninja 650 and Z650 provide sturdy anchor points ideal for hooking tie-down straps or bungee cords when the passenger peg brackets have been removed, very useful to have for those times when you need to strap down the bike to transport it. Choice of Black or Gold anodized finish. Includes stainless steel bolts.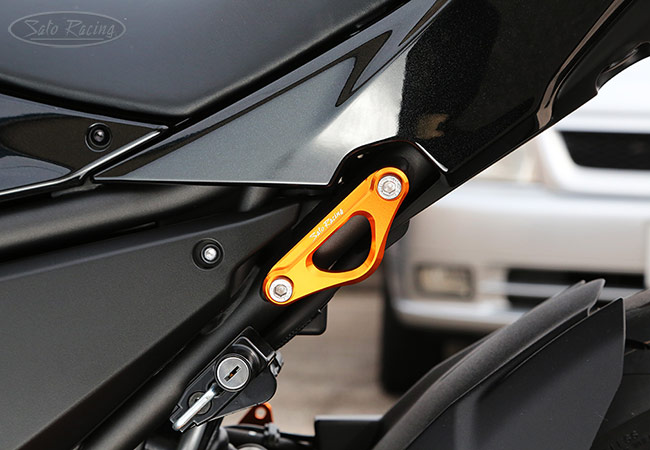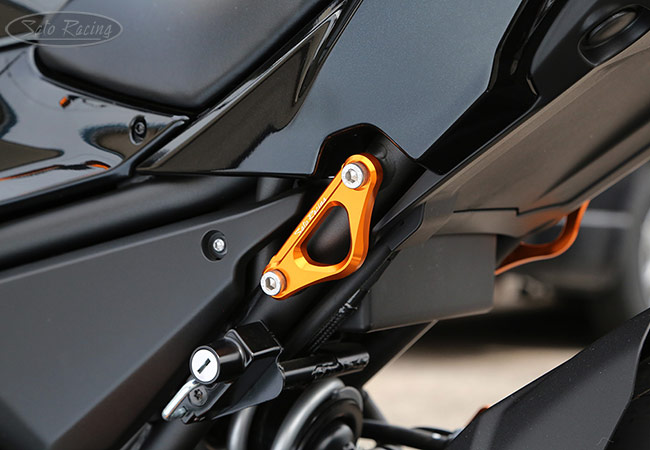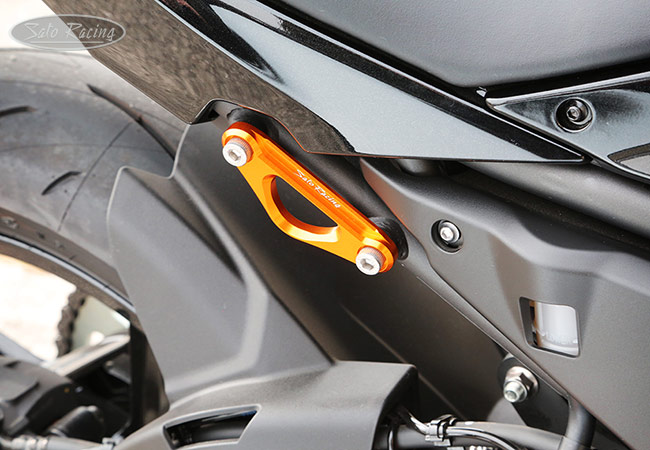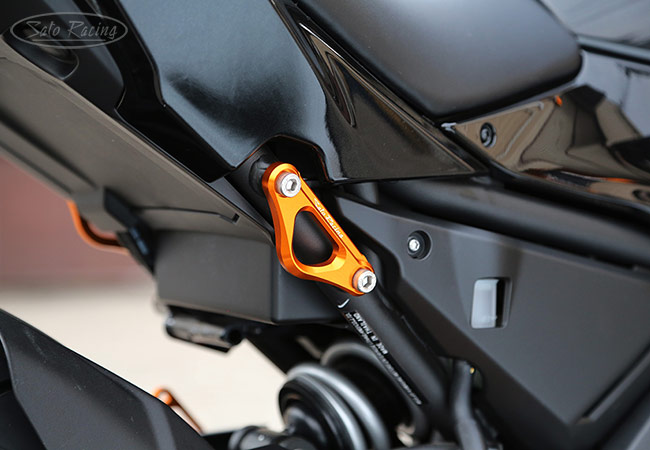 Set of 2 Hooks
BLACK
K-65017HOOK2-BK
$100
GOLD *
K-65017HOOK2-GD
$100
Racing Hook x 1 (for single-side install)
BLACK
K-65017HOOK-BK
$50
GOLD *
K-65017HOOK-GD
$50
Have questions or prefer to order by phone? You can call us to place an order -


* Click Here for important info about Sato GOLD-anodized parts.

More Sato Racing items for '17+ Ninja 650 / Z650