HARLEY-DAVIDSON XR1200 ('09-'12)
SHIFT PEDAL ASSEMBLY
SATO RACING XR1200 Shift Pedal Assembly features a fully adjustable anodized billet aluminum shift pedal with double stainless bearings for the smoothest shifting action. Includes Delrin pedal tip. Choice of Black or Silver.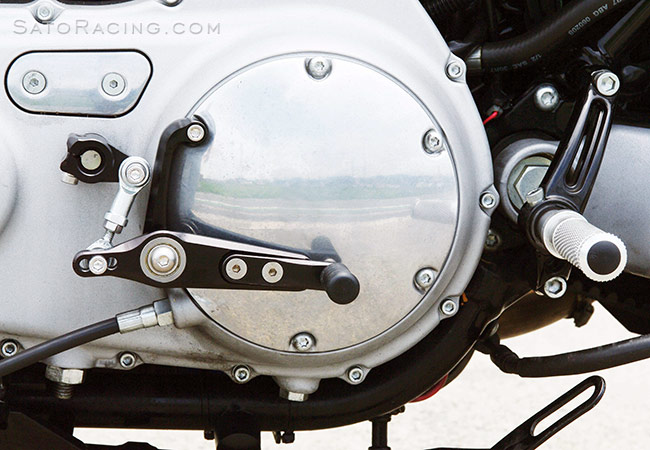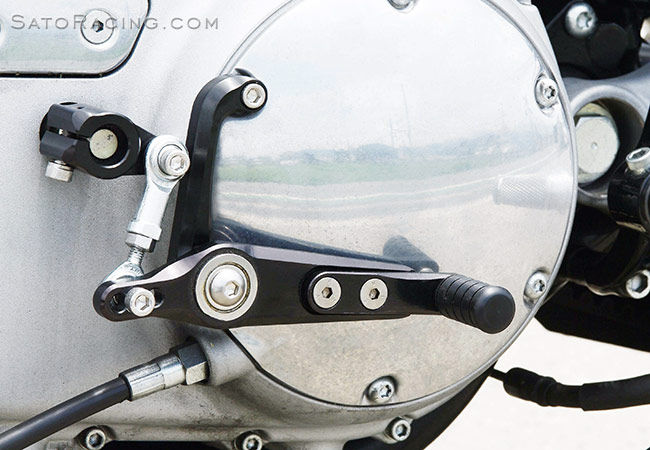 Multiple adjustment holes allow you to customize the
the pedal position and the shift stroke to your preference.
BLACK
HD-XR1209RS-SAK-BK
$320
SILVER
HD-XR1209RS-SAK-SV
$320
Have questions or prefer to order by phone? You can call us to place an order -



SATO RACING offers a full selection of Replacement Parts for this Shift Pedal Kit.
* * * Contact us to place an order * * *
To find out individual part names & numbers, see the illustrated parts list
included with your Sato Racing Shift Pedal, or view the PDF: Parts List

More Sato Racing items for XR1200