BMW S1000RR (-'13)*
(Quickshifter-equipped models)
DIRECT SHIFT PEDAL KIT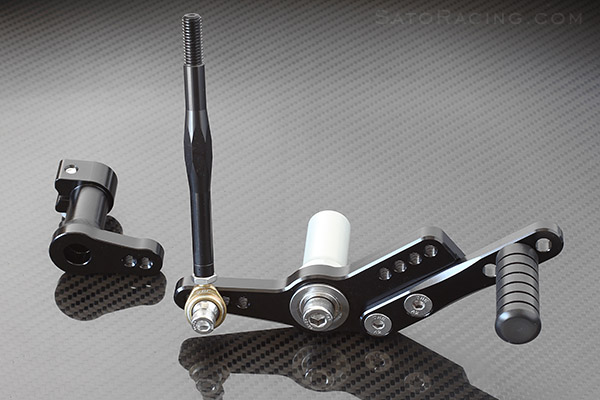 This adjustable Shift Pedal has stock shift and reverse shift pattern capabilities. Works great with the stock BMW rearsets, or use it with SATO S1000RR Rear Sets in place of the integrated pedal. Black anodized billet aluminum with double stainless bearings and a Delrin pedal tip.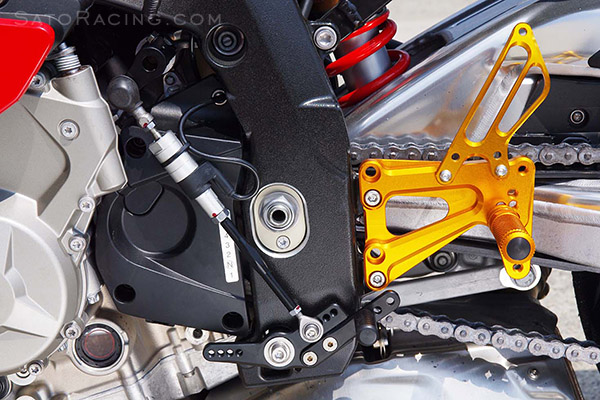 Shift Pedal Kit with Sato Rear Sets (reverse shift pattern shown)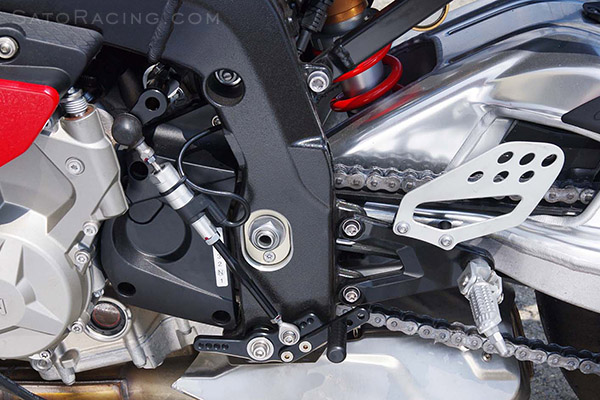 Shift Pedal Kit with stock BMW rear sets (reverse shift pattern shown)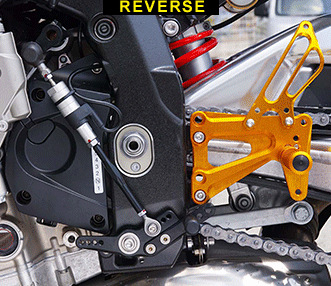 Easily switch from stock shift pattern to a
reverse shift pattern by relocating the shift rod.
NOTE: Fairing modifications are required to use this shift pedal with the stock lower fairing.

* This part is not compatible with most '14- S1000RR (or S1000R), although it will fit some early '14 S1000RR's that have the exposed nut on the left side where the mount bolt passes through.
BLACK
BMW-S1RS-SAK
$199

More Sato Racing items for S1000RR