BMW S1000RR / S1000R
OIL FILLER CAP
SATO RACING Oil Filler Cap for BMW S1000RR/ S1000R (all years) is machined from high grade billet aluminum, with laser-etched 'Sato Racing' logo script in the center. Choice of Black, Silver or Gold anodized finish.

Options include a handy aluminum Quick Wrench designed for use with this Oil Cap, and a Titanium Locking Plate that can be attached to a safety wire to help keep the cap securely in place.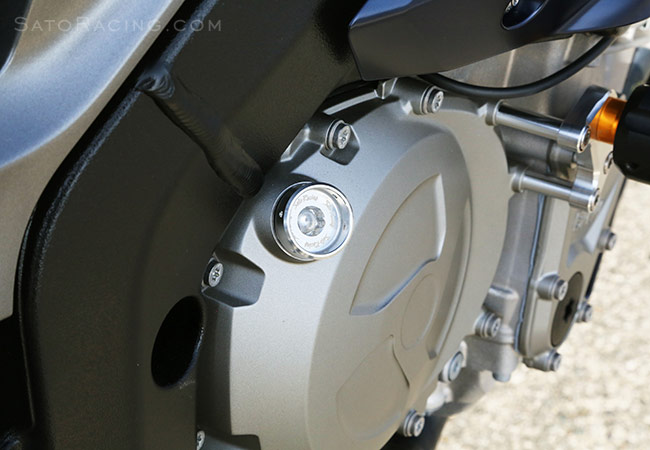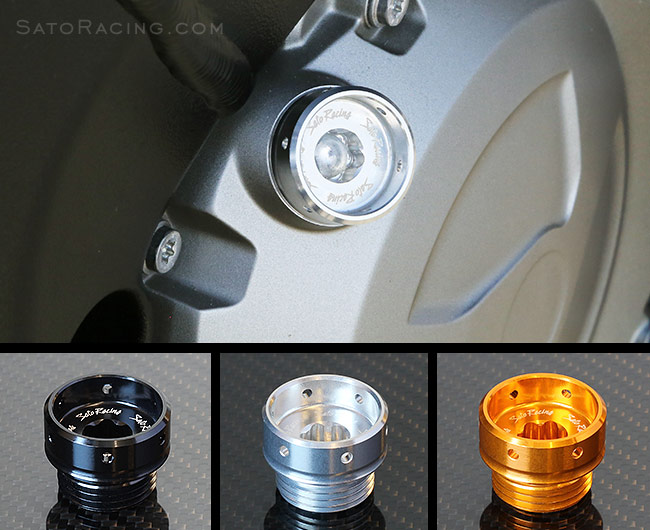 (Size: M24 / P-2.0)
BLACK
BMW-OFCAP-RB
$38.00
SILVER
BMW-OFCAP-RS
$38.00
GOLD*
BMW-OFCAP-RG
$38.00
Note: Use stock O-ring. We also recommend safety wiring the cap.
* Click Here for important info about Sato GOLD-anodized parts.

Optional Accessories


QUICK WRENCH
Checking your oil is a breeze with this anodized billet aluminum quick-wrench specially designed to fit Sato Racing Oil Filler Caps. Fits nicely on your keychain (especially if it is a Sato Racing Keychain).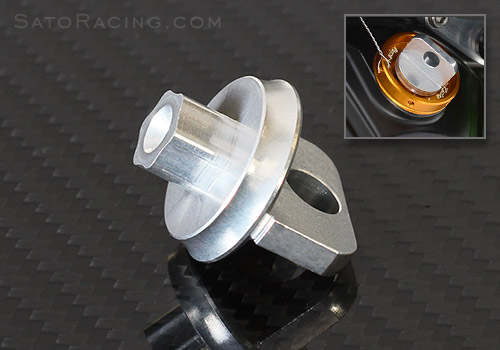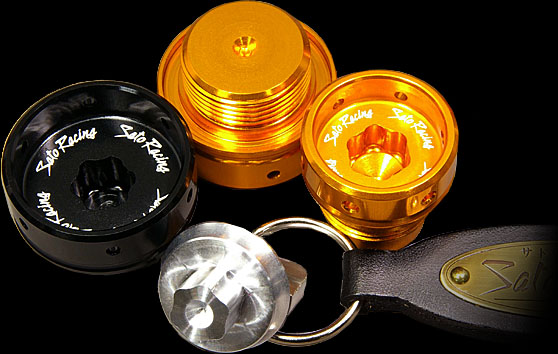 QUICK-WRENCH
OFCAP-TOOL
$20.00

TITANIUM LOCKING PLATE
This bendable titanium plate offers an anchor point to attach a safety wire, to keep your Oil Filler Cap from inadvertently coming loose or disappearing.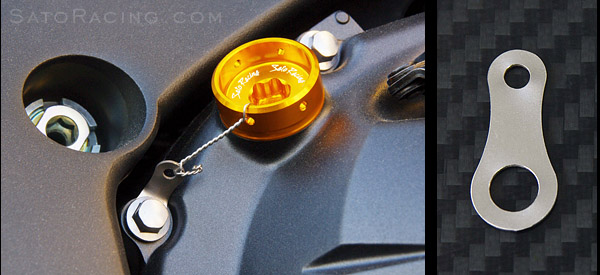 (wire not included)
TITANIUM
LOCKING PLATE
OFCAP-TILP
$7.00

More Sato Racing items for S1000RR / S1000R