KAWASAKI Ninja 300 ('13-'17)
ENGINE SLIDERS
SATO RACING Engine Sliders for 2013 and up Ninja 300 (along with non-U.S. '13- Ninja 250) feature slider pucks made of hard, abrasion-resistant DELRIN plastic, for maximum protection of the engine case and lower section of the bike if you slide on the track. Sliders are mounted with anodized billet aluminum brackets and collars, and stainless steel bolts. Fits both ABS-equipped and non-ABS Ninja 300 models. (L/R Set of 2)

These Engine Sliders are now available in 2 versions: for 2013 up to mid-2015 model year Ninja 300, and for the mid-2015 to 2017 model year.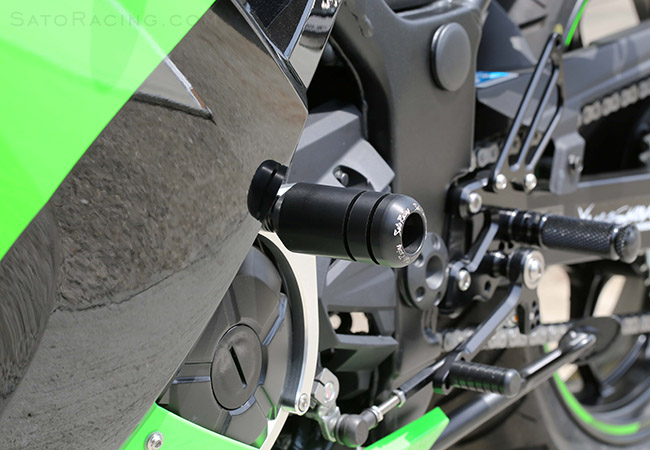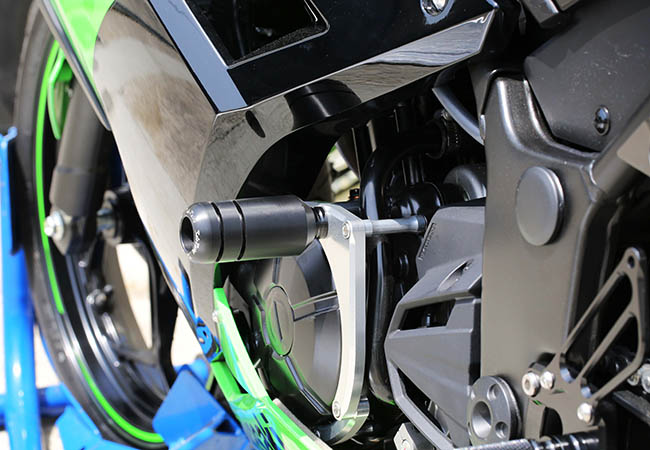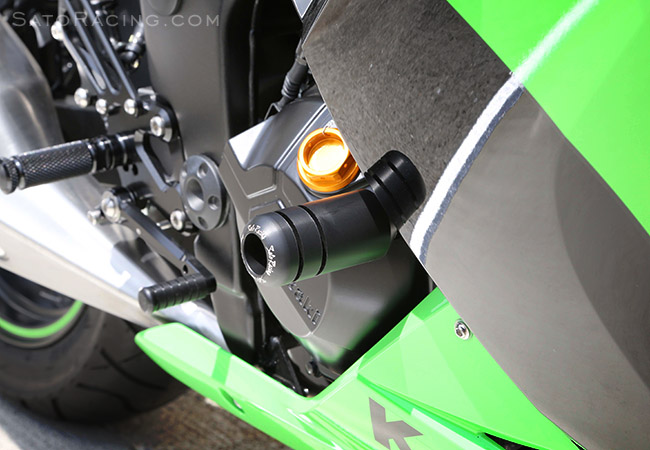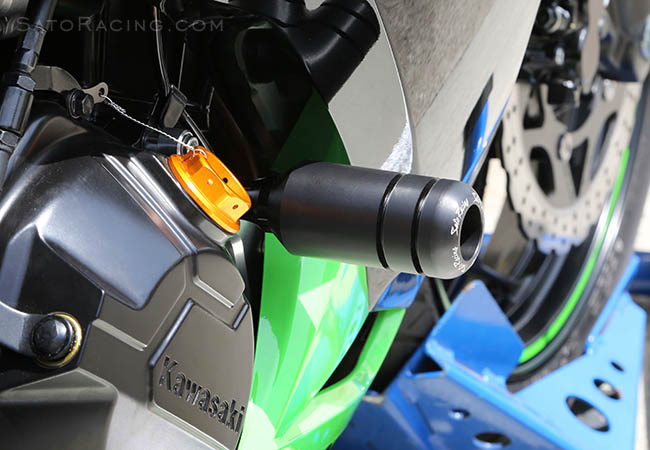 No fairing modifications are required with these Engine Sliders.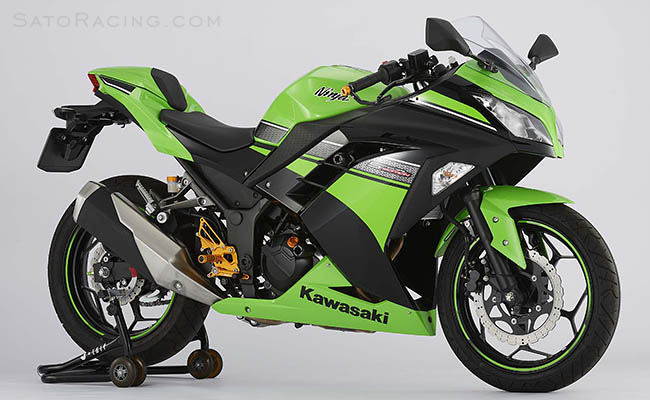 These Engine Sliders can be installed alongside our
Frame Sliders for even stronger crash protection.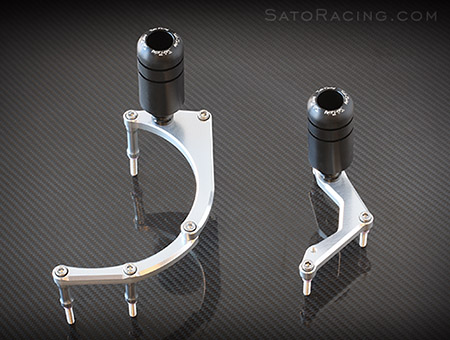 ENGINE SLIDERS
Ninja 300
('13 to mid-'15)
K-25013ES-BK
$199
Ninja 300
(mid-'15 to '17)
K-25015ES-BK
$199

REPLACEMENT PARTS
SATO RACING stocks a full selection of Replacement Parts for these Engine Sliders.
* * * Contact us to place an order * * *
To find out individual part names & numbers, see the illustrated parts list
included with your SATO Engine Sliders, or view the PDF: Parts List ('13-'15 version)
Replacement slider puck for this model:
SLIDER PUCK L10-85MFJ
[BLACK]
SDR-L10-85MFJ
$40

More Sato Racing items for '13- Ninja 300