SATO RACING Titanium Canister Hanger
Made of high grade titanium, super-light yet stronger than steel.

Sato Racing has ended production on all Ti hangers. Supplies
are quickly dwindling, and recently several models completely sold out.
This may be your last chance to put a genuine Sato Racing Ti Hanger
on your bike. Don't miss this opportunity!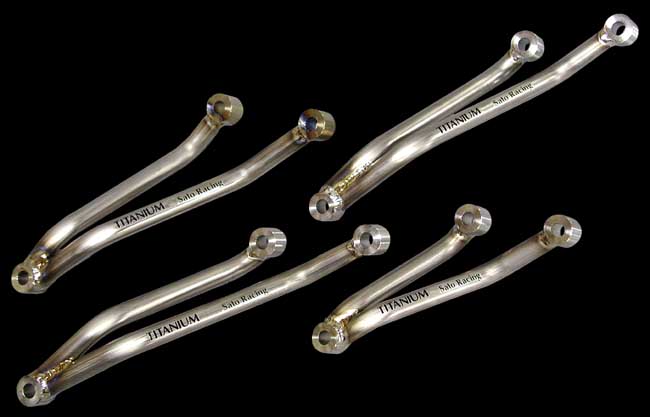 STOCK = Fits stock-position exhausts.
UP = Fits SATO and other aftermarket high-mount exhausts.
* These Ti Hangers are no longer in stock at SATO RACING,
but our distributor KYLE RACING still has a few
left in stock. Contact them to purchase:
KYLE RACING : 831-394-1330

Home | Rear Sets | Frame Sliders | Axle Sliders | Racing Hooks | SATO Carbon | Other Parts | Accessories | What's New | Contact
Make / Model Index: aprilia | BMW | Buell | Ducati | Harley-Davidson | Honda | Kawasaki | KTM | MV Agusta | Suzuki | Triumph | Yamaha