SUZUKI RG400 / RG500 GAMMA ('85-'87)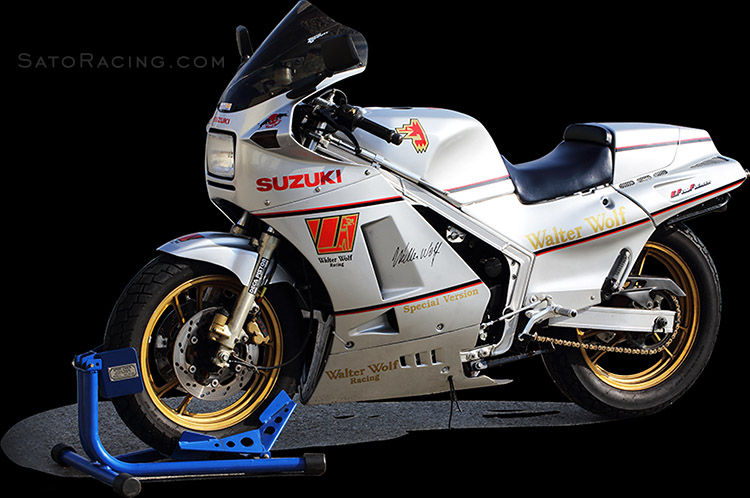 SATO RACING now offers Rear Sets for the classic Suzuki RG400/ RG500 'Gamma'. These lightweight billet aluminum Rear Sets are anodized in a stunning Silver (clear) finish. The shift and brake pedals have double stainless bearings for smooth, precise pedal movement. Deeply knurled footpegs provide optimal grip even in wet conditions. 2 adjustable positions put your feet higher and further back compared to the stock pedals.

In addition to the standard (stock shift pattern) Rear Sets, we also offer a Reverse Shift version of these Rear Sets that features a dedicated MotoGP-style reverse shift pattern.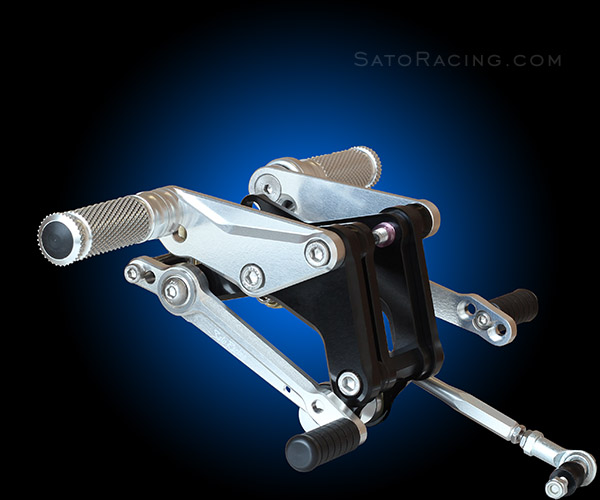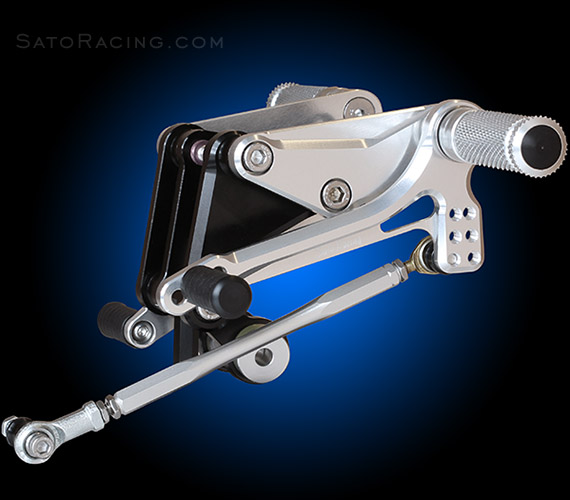 POSITIONS
| | | |
| --- | --- | --- |
| 1 | 27.5mm Back | 25mm Up |
| 2 | 37.5mm Back | 35mm Up |
note: all measurements are in relation to stock position (0 mm).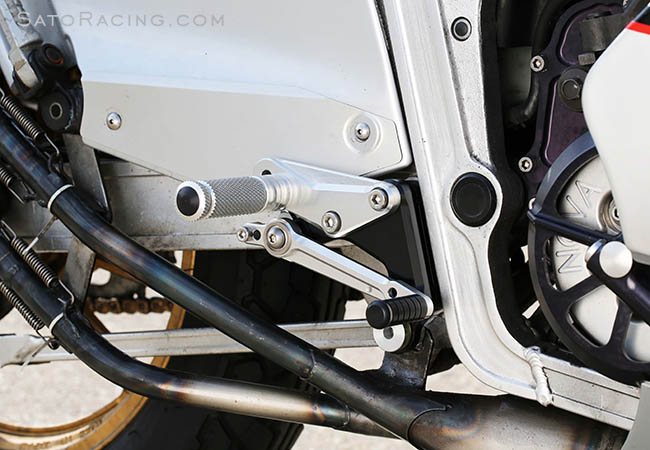 The positions of the foot pegs and the pedal tips are adjustable.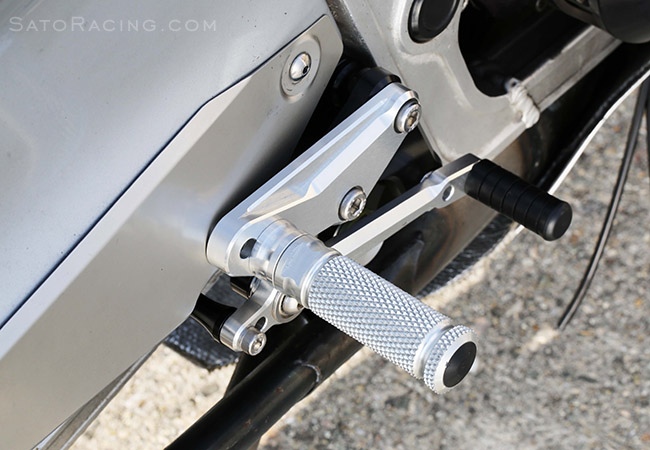 The foot pegs are knurled for excellent grip characteristics.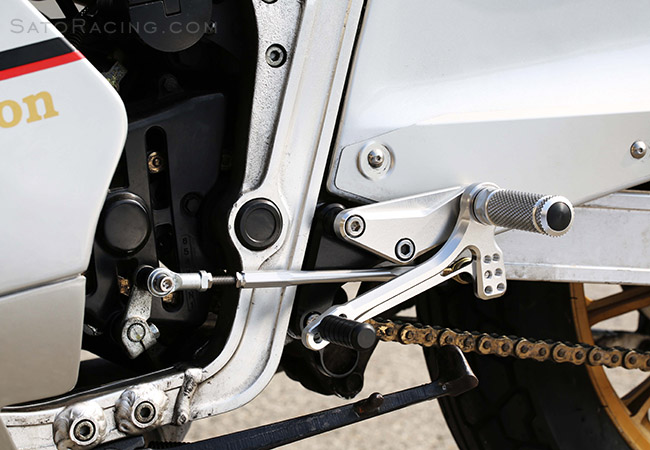 Standard (Stock Shift) Rear Sets
(Although not shown in the photos, these Rear Sets do include left-side
exhaust hanger hardware, for models with exhaust pipes on both sides.)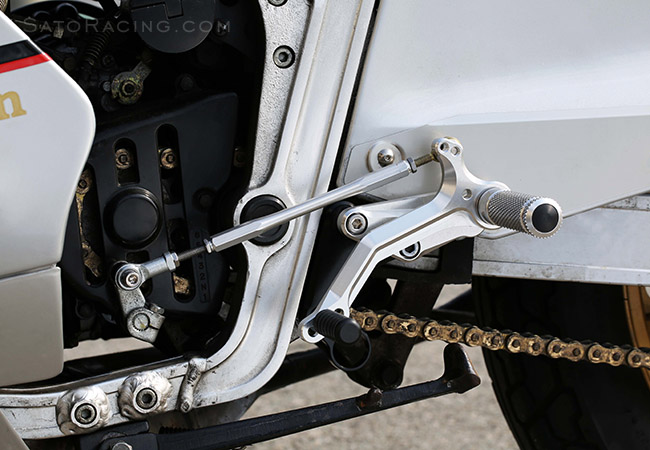 Reverse Shift Rear Sets have a dedicated reverse shift pattern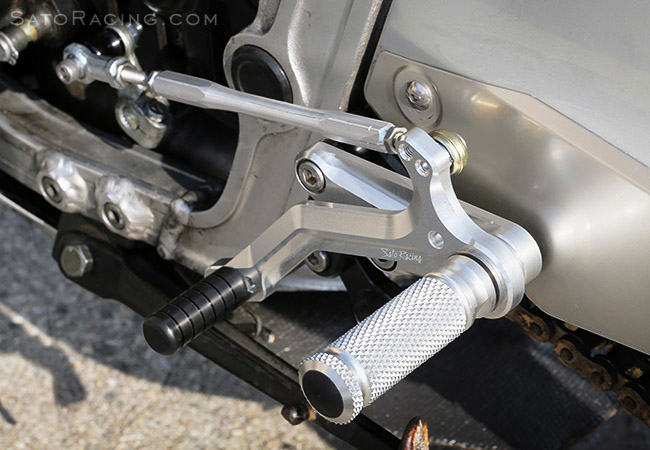 (Reverse Shift Rear Sets)
STOCK SHIFT
S-RGRS-SV
$550
REVERSE SHIFT
S-RGRSR-SV
$550
P-1.0 Brake Light Switch included with kit.
(If you are outside the US and would like to purchase this part, Contact Sato Racing for an estimate.)

SATO RACING offers a full selection of Replacement Parts for our Rear Sets.
* * * Contact us to place an order * * *
To find out individual part names & numbers, see the
illustrated parts list included with your SATO RACING Rear Sets.