HONDA NSR250 ('94- MC28)
SATO RACING Rear Sets for Honda NSR250 ('94- MC28) are precision CNC-machined out of high strength billet aluminum and anodized in deep Black or Silver (clear metal) finish. The shift and brake pedals utilize miniature double stainless bearings for smooth, precise lever action with a solid feel. Finely knurled foot pegs provide nice grip, along with a comfortable, intuitive feel. Pedal Tips (toe pegs) ar made of tough, abrasion-resistant Delrin. Modular step plate design lets you select from 4 adjustable foot peg positions in a useful range for the track.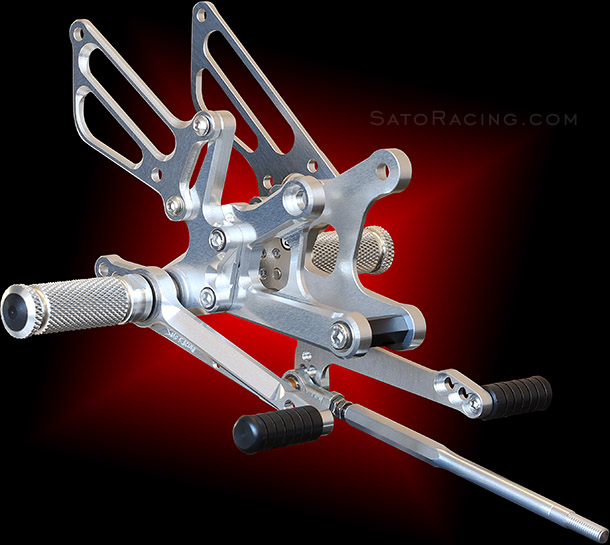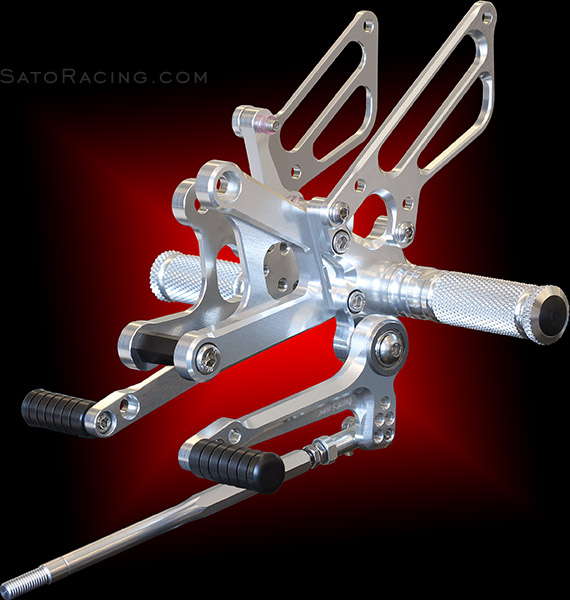 POSITIONS
| | | |
| --- | --- | --- |
| 1 | 0mm | 20mm Up |
| 2 | 0mm | 30mm Up |
| 3 | 10mm Back | 20mm Up |
| 4 | 10mm Back | 30mm Up |
note: all measurements are in relation to stock position (0 mm).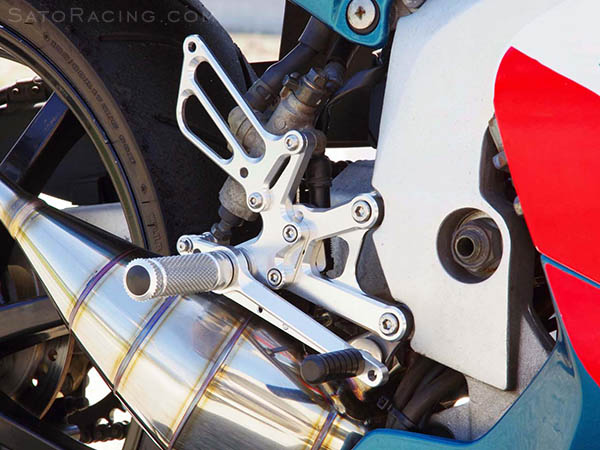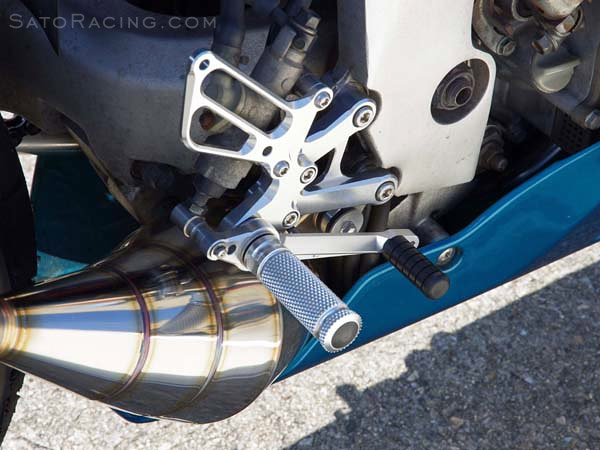 Foot Pegs feature a finely knurled pattern for superior grip.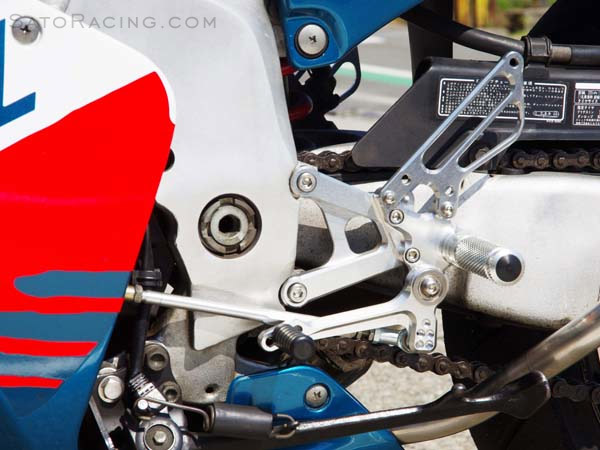 The shift stroke can be adjusted by changing the mounting position of the shift rod.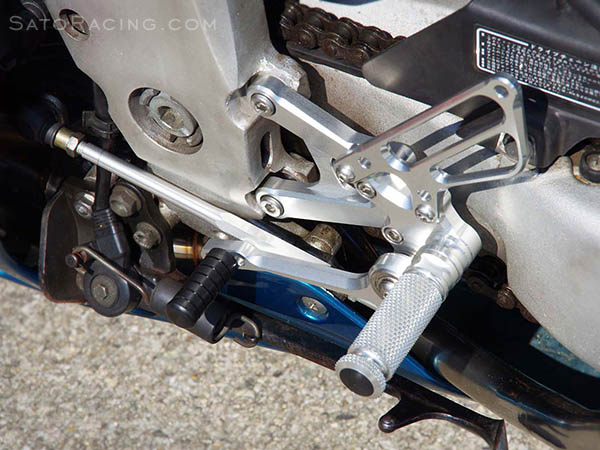 You can adjust the positions of the shift and brake pedal tips.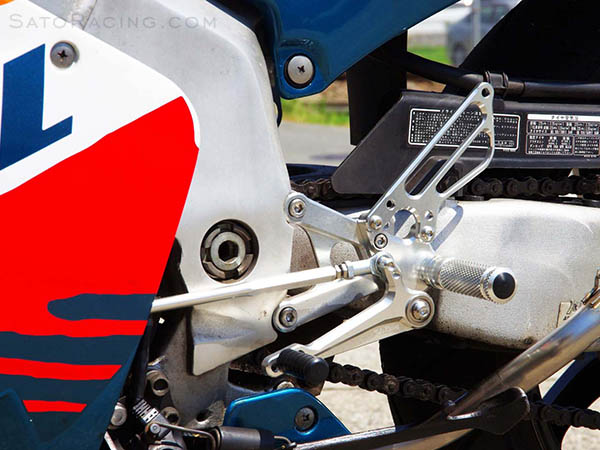 Reverse Shift Rear Sets feature a shift pedal with a dedicated reverse shift pattern.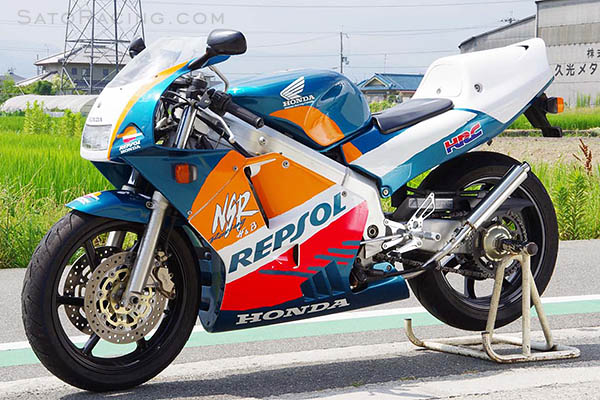 Standard Rear Sets
BLACK
H-NSR250RS-BK
$575
SILVER
H-NSR25RS-SV
$575
SOLD OUT
Reverse Shift Rear Sets
BLACK
H-NSR250RSR-BK
$575
SOLD OUT
SILVER
H-NSR25RSR-SV
$575
SOLD OUT
This model has ended its production run and we now
have just one set left in stock, in Black, so if you have
ever wanted to try out a set of Sato's on your NSR250,
this could be your last opportunity. Don't miss out!
(If you are outside the US and would like to purchase this part, Contact Sato Racing for an estimate).

SATO RACING offers a full selection of Replacement Parts for our Rear Sets.
* * * Contact us to place an order * * *
To find out individual part names & numbers, see the
illustrated parts list included with your Sato Rear Sets