HONDA CBR125R ('11-'16)
REAR SETS

SATO RACING Rear Sets for 2011-16 Honda CBR125R features a track-tested design, with parts precision CNC-machined out of high strength anodized billet aluminum, with stainless steel hardware. Adjustable foot pegs lets you select from 4 positions in a range that brings your feet significantly higher up and further back compared to stock, providing a sportier, more aggressive riding position, so you can get the most out of your CBR125R's perfomance capabilities. Choice of all-Black anodized finish, or Silver or Gold anodized finish over contrasting Black base plates.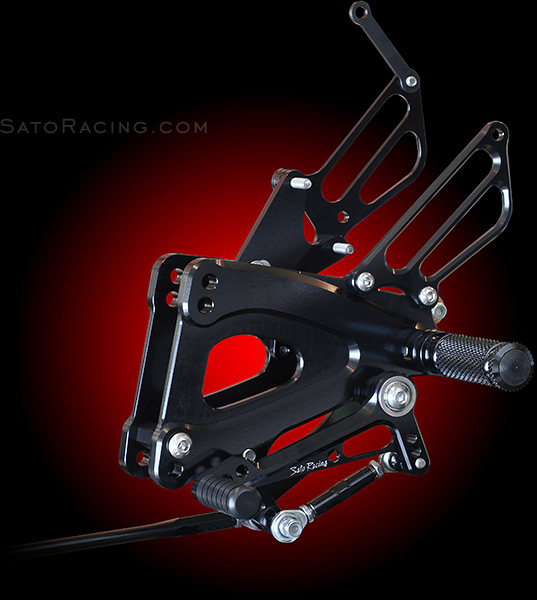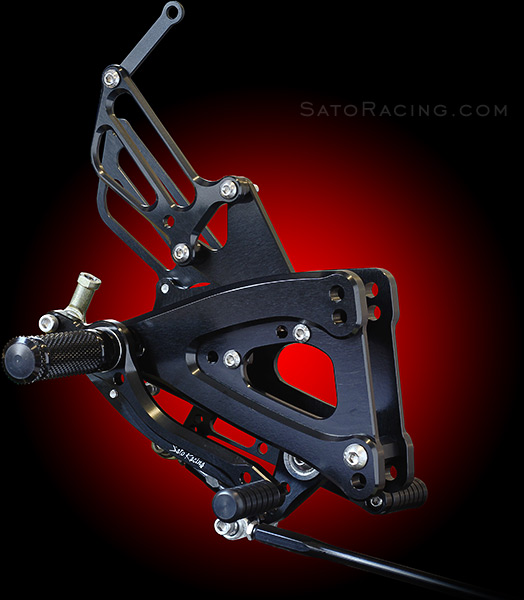 POSITIONS
| | | |
| --- | --- | --- |
| 1 | 37.5mm Back | 47.5mm Up |
| 2 | 50mm Back | 47.5mm Up |
| 3 | 40mm Back | 60mm Up |
| 4 | 52.5mm Back | 60mm Up |
note: all measurements are in relation to stock position (0 mm).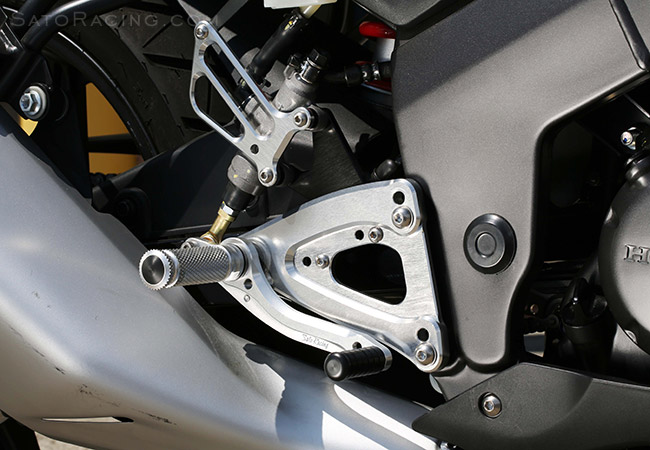 The shifter and brake use miniature double stainless bearings for smooth, precise lever actuation with a solid feel. On the Silver and Gold anodized sets, the Base Plates and Master Stay are Black, which gives the right side Heel Guard a cool floating appearance.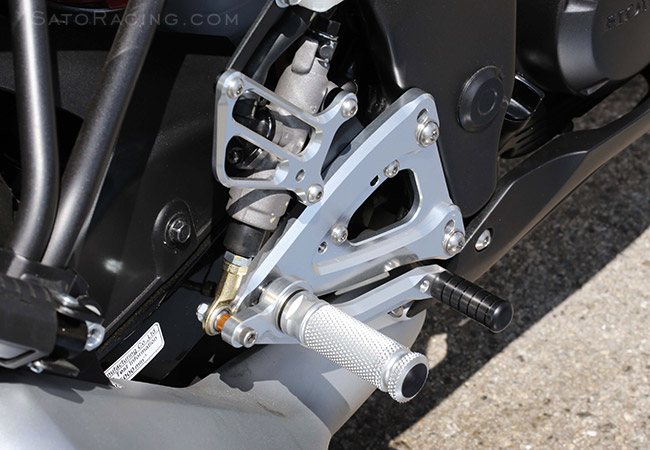 Our design is fully compatible with the stock brake light switch.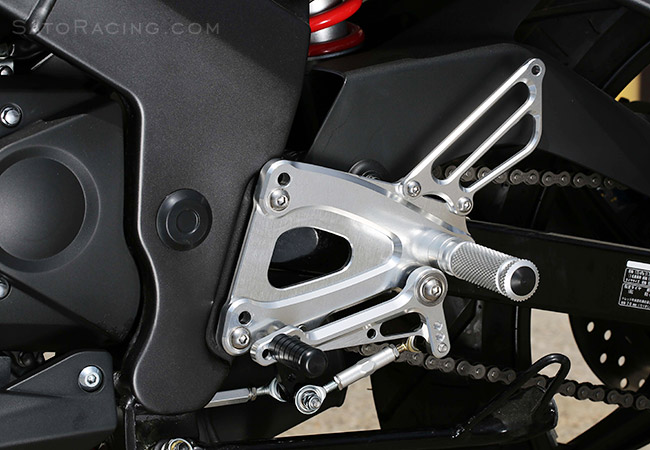 Provides a dedicated stock shift pattern. (Reverse / GP shift is not an option with this model).
A multi-link shift rod setup is utilized so this set can achieve a range of positions Up and Back compared to stock, while still retaining excellent shifter feel.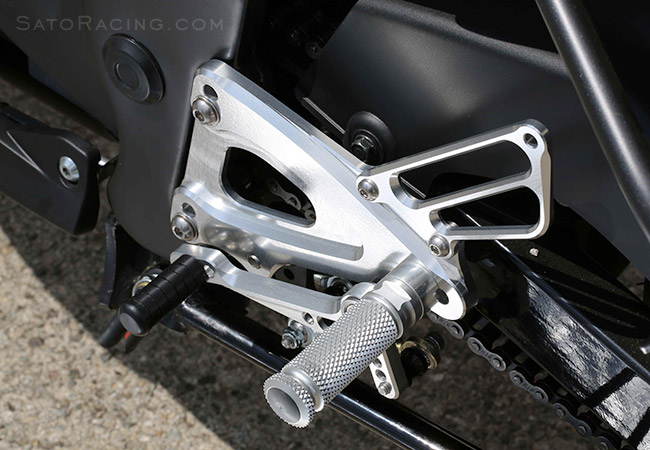 The Foot Pegs are fixed (non-folding), and feature a finely knurled grip pattern for a comfortable, intuitive feel. Foot Pegs are adjustable 4 ways so you can find the ideal position for your riding style.

The standard Pedal Tips are made of tough, abrasion-resistant Delrin plastic. Additional styles of Pedal Tips, such as aluminum Pedal Tips with rubber grips, are also available.
BLACK
H-C125RS-BK
$495
SILVER
H-C125RS-SV
$495
GOLD
H-C125RS-GD
$495
(Uses stock brake light switch)
(If you are outside US/ Canada and would like to purchase this part, Contact Sato Racing for an estimate.

SATO RACING offers a full selection of replacement parts for our Rear Sets.
* * * Contact us to place an order * * *
To find indvidual part names and numbers, see the illustrated
parts list included with your Sato Rcing Rear Sets.

More Sato Racing items for CBR125R