TRIUMPH DAYTONA 765 / STREET TRIPLE ('20)
RACING HOOK
This lightweight anodized billet aluminum SATO RACING Racing Hook for 2020 Daytona 765 moto2™ and Street Triple/RS* provides a sturdy anchor point for hooking a tie-down strap when the passenger peg bracket has been removed, very useful for those times when you need to strap down the bike to transport it. Choice of Black or Gold anodized finish. Includes stainless steel bolts.

Hook is symmetrical in design, so on the Street Triple you could also install this hook on either the left or right side, or get 2 hooks for a matching Left/Right set. On the 2020 Daytona765, this hook is intended to be installed on the left side only, but could also fit the right side if you are not using the stock exhaust hanger mount location, such as might be the case if you have an aftermarket shorty-style exhaust.

*NOTE: Hook includes hardware intended for installation on the 2020 Daytona. Installation should also be possible on 2013-17 Daytona 675 and 2013-21 Street Triple 675 / 765, but this has not been verified yet on earlier models. Attachment hardware requirements might be slightly different.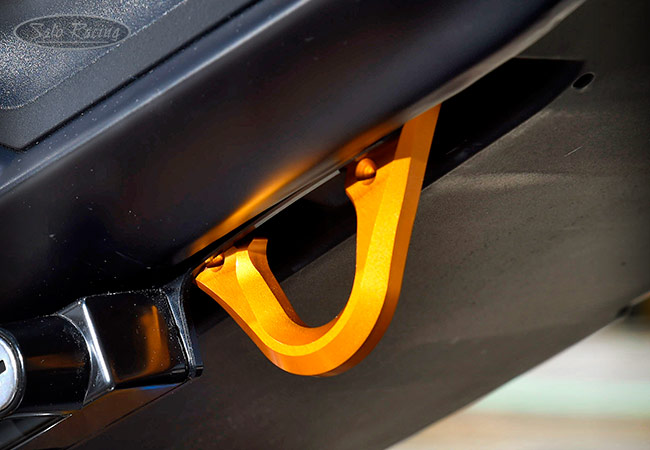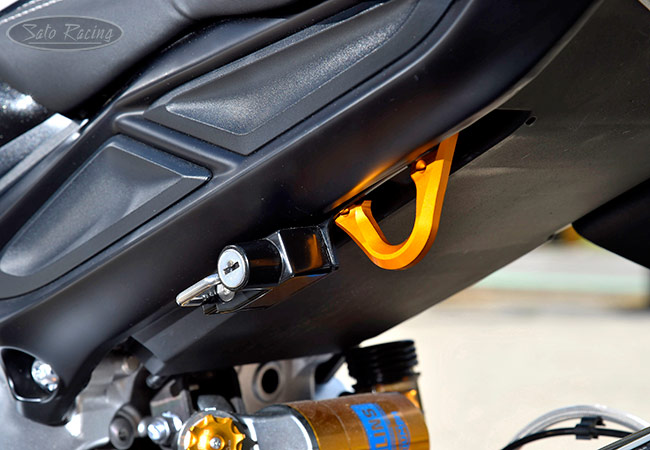 Racing Hook shown installed together with our Helmet Lock part# D-67513HL.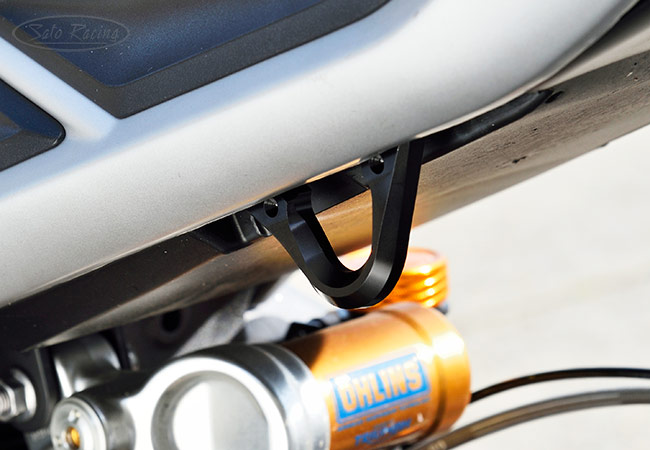 Racing Hook in Black on a 2020 Street Triple. On the
Street Triple, this hook can be installed on either side.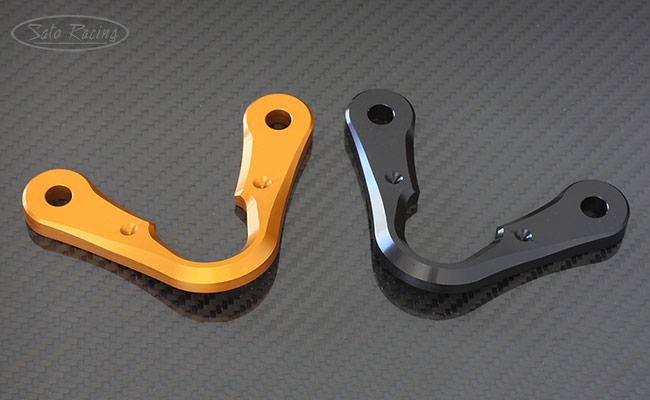 Attachment bolts/ hardware also included (not pictured)
NOTE: This Hook is sold individually.
For a Left/Right set, purchase Qty:2.
BLACK
T-D76520HOOK-BK
$42
GOLD*
T-D76520HOOK-GD
$42
* Click Here for important info about Sato GOLD-anodized parts.
Have questions or prefer to order by phone? You can call us to place an order -



More Sato Racing items for 2020 Triumph Daytona 765